What's Your Secret Indulgence?
This post brought to you by Sam's Club. All opinions are 100% mine.
Every woman has a secret indulgence. For some it's a warm bubble bath, a day at the spa, or juicy gossip magazine. For others it's the it's food like chocolates and other sweets. Usually an indulgence it's something we do in secret because we simply don't want to share. The kind of thing where a mother locks herself in the bathroom for 5 minutes of peace and quiet or she may very well go insane.
My personal secret indulgence are the delicious orange puffs that are Cheetos®. I love the crunch, the way they melt on my tongue and the slightly salty cheesy taste. Unfortunately, you have to be very careful with keeping this indulgence a secret. Orange fingers or finger print stains will be a sure giveaway.Although I'm not that great at keeping secrets anyways. My weakness for my orange puffs was revealed to my friend Jeana on a recent retreat. Like a true friend she made sure to pack them in our lunches for the following day at the amusement park. The toddlers also loved the Cheetos and picked up the proper way to eat them right away. Eat. Lick. Repeat.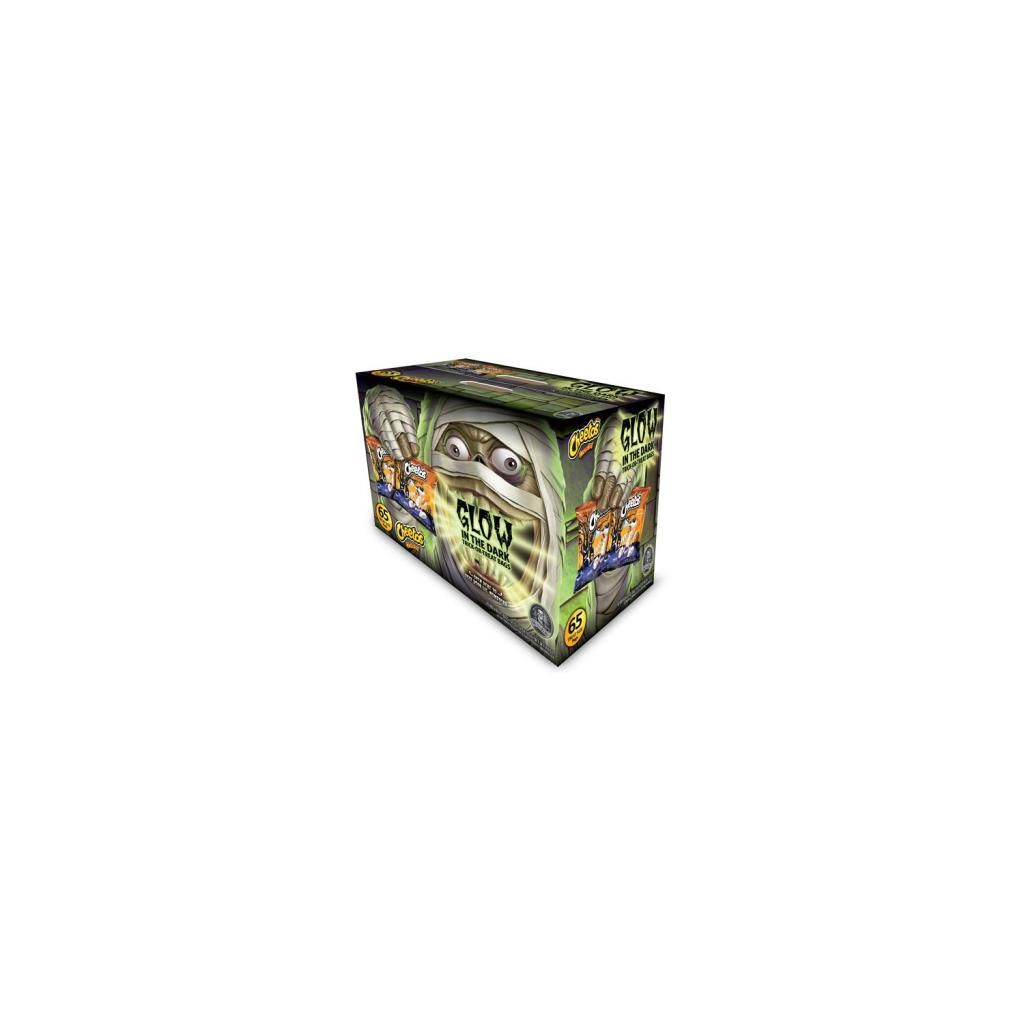 We keep Cheetos® around the house in full size bags but for a limited time Cheetos® are available in glow-in-the-dark treat-size packaging! These bags come in the new Cheetos® Cube which holds 65 individual bags. The cute bags themselves are awesome for sharing at classroom parties, the kids lunch packs or handing out to trick or treaters. Imagine what a thrill kids and trick or treaters would get with a fun glow-in-the-dark bag! Although I think they may be a hit with the adults at our annual Halloween party as well.
You can also see what our favorite Cheetah will be up to next by visiting the Cheetos on Facebook and Cheetos on Twitter. Don't forget you can pick up the new treat-size packages only at Sam's Club locations.