Whistler Woody Reports: Matchbox Heroes Wanted
This post is made possible through a blogger campaign with MomSelect. All opinions are my own.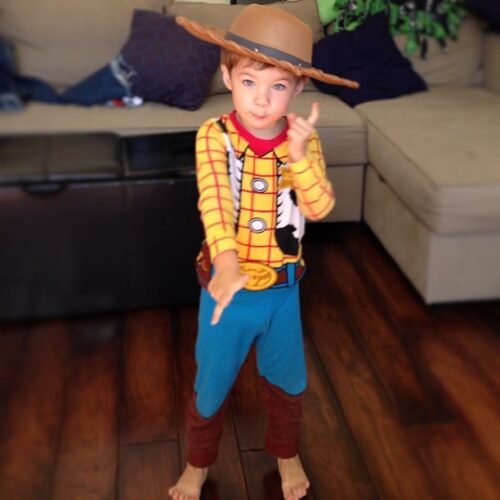 Remember back to when you were a kid, and were fixated with an action figure or superhero from your favorite movie or television program. In the 80s, girls idolized characters like She-Ra, Superwoman, or Princess Leia, while the boys (and girls if you were a tomboy), wanted to be Superman, He-Man, Batman, or Luke Skywalker to name a few. So who is my three year old obsessed with?
Whistler loves dressing up as and running around the house pretending to be Sheriff Woody from Disney Pixar's "Toy Story."  He loves Buzz and WOody so much, that I'm going to surprise him and paint a Toy Story mural in his room this weekend.
Matchbox® is celebrating 60 years of making toys you played with as a child, and the vehicles and playsets your children play with today. So to celebrate, they're highlighting the heroes that have inspired some of their vehicles like the Matchbox® Tractor Shovel or the Matchbox® Urban Tow Truck. They're also hosting the Matchbox® Heroes Wanted™ Sweepstakes!
When you submit a photo of your 3-10 year old hero-in training  to the Matchbox® Heroes Wanted™ Sweepstakes , dressed as their favorite hero, you're entered to win a $60,000 college scholarship! You could definitely help your little one make their dreams come true with a scholarship! Matchbox will also share your photo in the Matchbox® Heroes Wanted™ Facebook gallery.
Once entered you're also eligible to win 1 of 60 prize packs a week, that include a Matchbox® gift box, personalized photo-frame thank you card and four heroic Matchbox® vehicles (translation awesome stuff for your little guy/girl).
Ready to enter? You need to submit a photo of your child dressed up as their favorite real-life hero (no comic hero or of a character that is trademarked), and include a caption telling Matchbox what makes them a  true Matchbox® hero. For more details read the Official Rules, and hurry over and get your entry in before the sweepstakes ends May 13!