How a Multitasking Mom Gets Work Done on the Run
September for parents is always full of buzz with Back to School lists, shopping, haircuts and the dreaded daily morning get-out-bed fights. Since our son isn't of school age yet, Back to School means something completely different for us. It means sunny, yet cooler whether, low airfares and great hotel deals. With theme park crowds non-existent, its our favorite time of year to squeeze in a family vacation.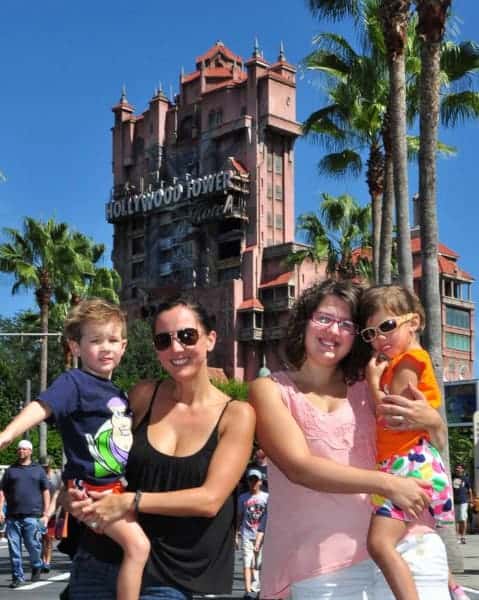 This year we decided to head back down to Orlando and invite Ashley and Maddilyn to make it the first (hopefully annual) Surf and Sunshine Family Retreat. Maddy and Whistler are just 6 months apart and became instant best friends. While they were having the time of their lives, Ashley and I quickly learned what happens when you place two normally very well behaved young toddlers in one household, with only their "single" moms to lead. Pandemonium. La Resistance. Walking the Line. We were tired, broken and fully willing to give them up to the dinosaurs to eat first so that we could run away free women.
We spent our days walking up to 9 miles in sweltering heat in what seemed an never ending battle of wits and will, and being REALLY thankful for the fact that we also didn't have to deal with crowds of people. We spent our nights just barely getting dinner into the children mouths before passing out.
The only way I am able to keep up with my work and deadlines on these "vacations" is to take advantage of the limited time that is normally spent as "idle". What do I mean? Well here is a good example – those 30-45 minutes of drive time it takes to get from point A to point B is a great way to catch up blogging and the NETGEAR® Zing Mobile Hotspot™ from Sprint allows me to do just that.
NOTE: I am participating in an Ambassador Program on behalf of Mom Central Consulting for Sprint. I received a product sample along with 3 months complimentary service to facilitate my review.
This handy portable w-fi hotspot is fantastic because not only am I able to use it to get MY work done, but it also has 4G LTE speed along with the ability to host up to 10 devices at once. This translates into being able to keep the kiddos happy (and quiet) in the back with access to their favorite internet connection required iPad games at the same time! Now THAT's what I call multi-tasking. The 2500 mAh battery on the NETGEAR® Zing Mobile Hotspot™ from Sprint provides up to 10 hours of typical use on a single charge and since it's about the same size as my cell phone, it's easy to throw in any pocket, purse or bag.
How and where do you find the extra time you need to get things done AND still be a present parent?