There are a lot of great movies coming out this year, and instead of going to a run of the mill theater, why not check out one of these amazing cinemas across the country. From dinner and drinks to art galleries, these theaters are nothing like the drive-ins you went to as a kid.
Sundance Kabuki Cinemas (San Francisco)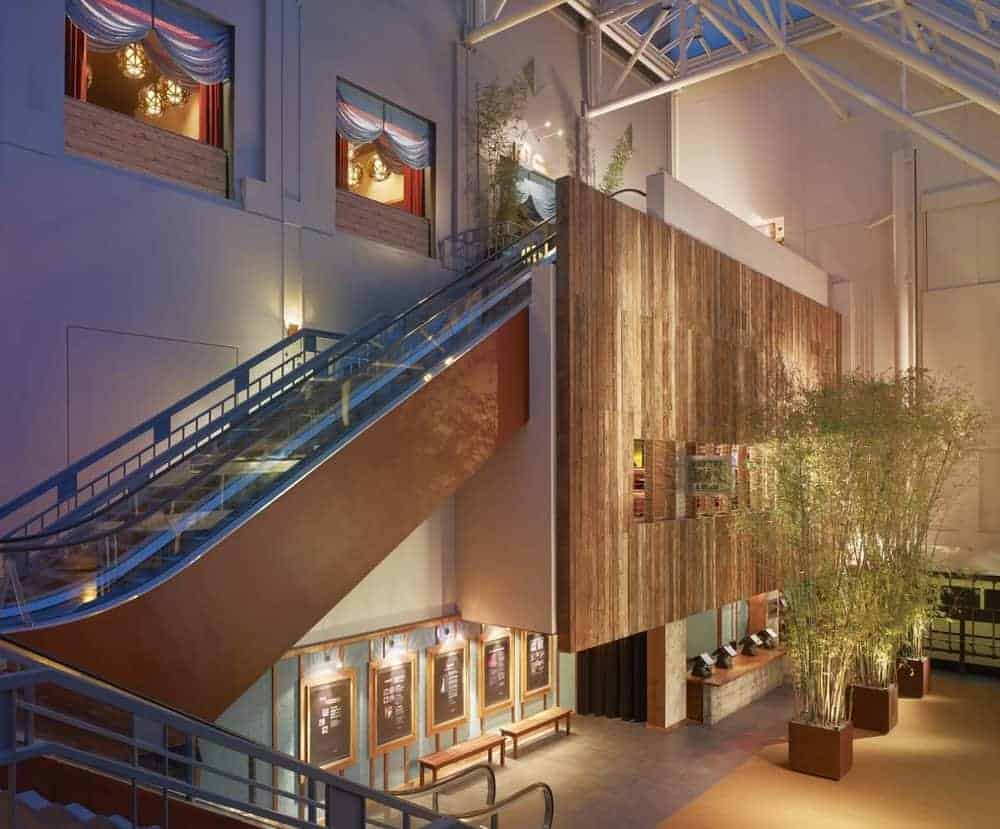 This theater has everything from an art gallery to a full bar with hot foods. You can also enjoy the snack bar with real butter on the popcorn or stay after the movie and relax in the Bistro. Much of what they offer is purchased from local vendors, and they don't show any television commercials! The beautiful design of the building features a large percentage of post consumer grade materials with recycled and recyclable products. It is a must if you are in the San Francisco area.
Nitehawk (New York City)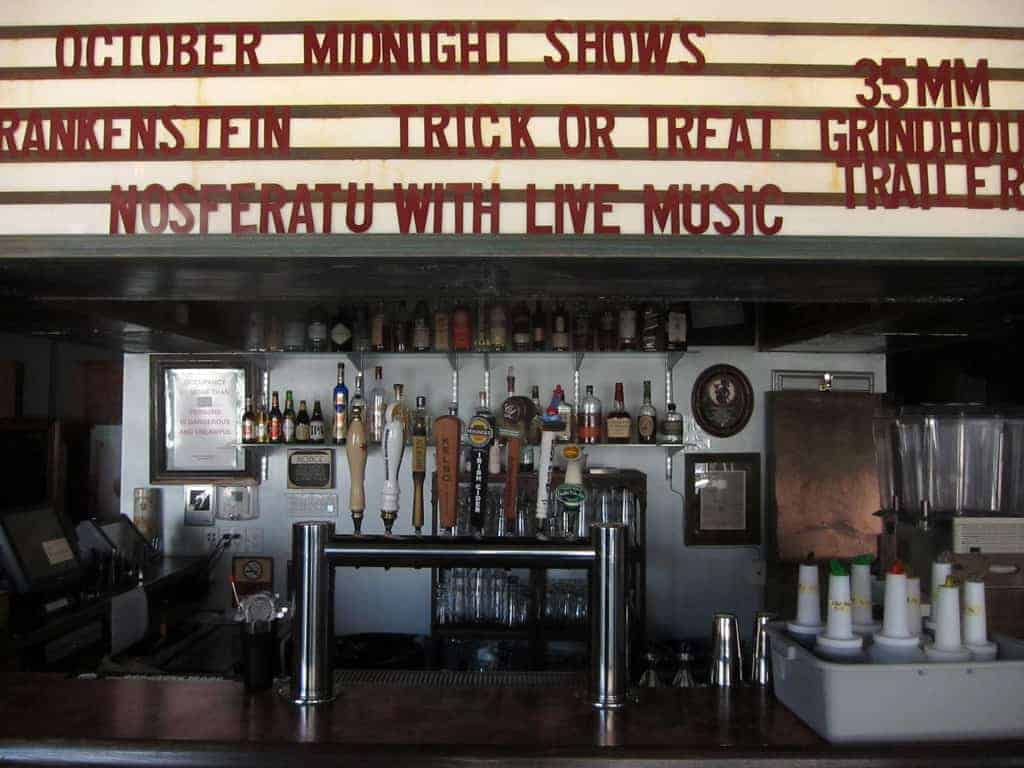 If you happen to be in New York City, swing by Nitehawk to catch a screening and enjoy food often themed to correspond to the movies. This cinema managed to overturn the prohibition-era law banning alcohol in movie theaters. In 2011, they became the first dine-in theatre to open in New York and serve alcohol. You can enjoy movies from brunch to midnight while you take advantage of ordering food and drinks throughout the show! If you happen to have kiddos, there are even special screenings just for parents and babies so you don't have to get a sitter or worry about disturbing other movie goers with a crying baby.
Alamo Drafthouse (Austin)
If you come here to this theater in Austin, Texas, to watch a movie you can enjoy a wide variety of food and drinks including beers from local breweries, all brought to you by a server while you kick back and enjoy the show. There also theme nights to keep it exciting, and you won't ever find any ads on this big screen. They also have family release parties and Kids Camp screenings to benefit local nonprofits.
Regal South Beach Stadium (Miami)
You can watch movies in this cinema while chill-axing in brand new king-sized recliners! Kick back, put your feet up and watch a movie on their IMAXⓇ screen. There is also a café at the theater where you can grab delicious food and snacks for your viewing pleasure.
Cinépolis Luxury Cinemas (Carlsbad)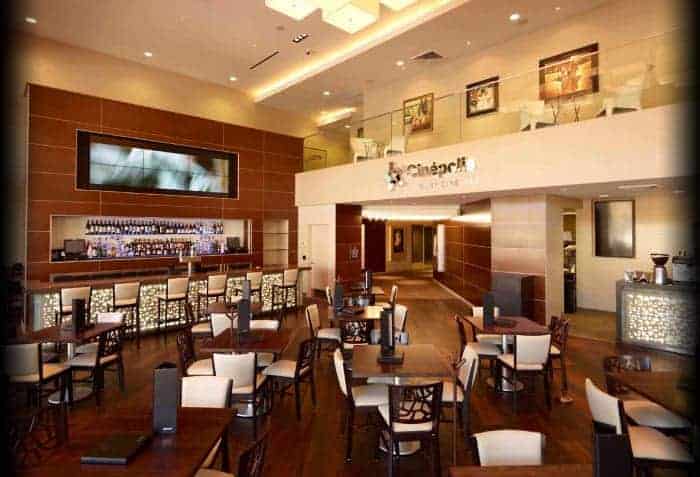 Enjoy luxury recliners and at your seat service for food and drinks at this luxury cinema in the heart of Carlsbad, California. You can order food from pizza to gourmet entrées, take advantage of the full bar, and enjoy zebra popcorn drizzled in white and dark chocolate. There are also 3D viewing experiences and amenities galore to make the most of your movie watching.
Hot Tub Cinemas
Probably the most unique movie-going experience we've been able to find, at these planned events, there are portable hot tubs set up near two large screens and surround sound inviting you for a soak while you watch a movie. You can buy a pair of tickets or rent out a whole hot tub, and order drinks from your very own tub waiter.
This year, Fox Slate is releasing a variety of must see films, each perfect to watch in a luxury theater. Be sure to find local show times for these releases…
Snatched – Goldie Hawn and Amy Schumer make a hilarious mother daughter duo in this film about being kidnapped while traveling. Released May 12, 2017, and one of my must-sees this year!
Alien: Covenant – In theaters tomorrow, May 19, 2017, you can watch as Billy Crudup and Katherine Waterston discover a new planet only to encounter and alien life-form living there. Ridley Scott promised at CinemaCon that this will scare the shit out of you!
Diary of a Wimpy Kid: The Long Haul – Also in theaters tomorrow, May 19, 2017, this kid's favorite is back with a Heffley road trip to Grandma's for her 90th birthday. And of course, everything goes awry as Greg plans another crazy scheme.
Captain Underpants – This summer on June 2, 2017, watch as George and Harold play a trick on their principal and use hypnosis to turn him into Captain Underpants.
War for the Planet of the Apes – Woody Harrelson is on the big screen July 14, 2017, as he goes head to head with Caesar and the other apes in an all out war, plus meet a quirky new character that is sure to be a favorite amongst fans.
Kingsman: The Golden Circle – This fall on September 29, 2017, the world is being held hostage and the Kingsman find an allied spy organization that they must work with to defeat the common enemy. An extended clip at CinemaCon provided as much laughter and seat gripping action as the first.
The Mountain Between Us – On October 20, 2017, watch as two strangers survive a horrific plane crash on a remote mountain and have to desperately work together to save their lives. Plan to watch this and bring a box of tissues!
Red Sparrow – This November 22, 2017, you can see this tale of espionage between a Russian woman (Jennifer Lawrence) forced to become a "trained seductress" and a young CIA agent. Their worlds collide in a fury of passion and lies.
Murder on the Orient Express – Based on the novel, this movie captures the journey of 13 people on a train trip through Europe as they clamor to uncover the identity of a murderer when one of the passengers is found dead. Bursting with an all-star cast, make note to see it in theaters November 22, 2017.
Ferdinand – John Cena and Kate McKinnon bring this beloved children's book to the big screen December 15, 2017. Read what John had to say about this endearing role during our exclusive interview at CinemaCon.
The Greatest Showman on Earth – On Christmas Day you'll definitely want to sneak away from the family drama and watch the inspiring tale of P.T. Barnum (Hugh Jackman) and how he came from nothing only to build "the greatest show on earth".