Wake Up Your Taste Buds at Straits Restaurant Houston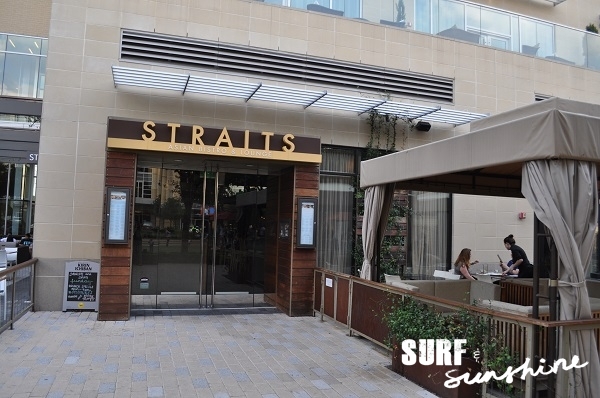 Two weeks ago on a Saturday night, my hubby and I were trying to decide where we should go to eat dinner. He tossed out a few suggestions (places we've been numerous times), and I responded, "I'm a little tired of eating at the same places, all the time."  I mean, seriously, Houston has over 8,000 restaurants, and yet we seem to stay close to home or frequent popular chains.
When I learned the #GoHouston group would be dining at Straits Restaurant Houston in CityCentre on Friday evening, I was excited! Excited, and a little scared. I love trying new food, but I know my husband is a meat and potatoes kind of guy. How was he going to navigate the diverse menu of an Asian fusion restaurant?
"Our menu explores and merges culinary influences from around Southeast Asia resulting in fare that is unique and complex in its fragrances and flavors. We encourage you to experience how the different combinations of Singaporean cuisine complement each other by ordering dishes to share, family style."      − Chris Yeo, Owner/Culinary Director
While we looked over the menu, I started the night with a "dragonberry lemonade", which was very refreshing after a hot day outside at the Downtown Aquarium. Vladimir our waiter said it was one of his favorites, but they're known for their Lychee martini! Must try on next visit, did someone say Girls Night Out? Thursday nights are ladies nights with drink and appetizer specials!
I sipped on my drink, and sampled the Roti Prata, crisp indian flatbread with curry dip, they'd brought to our table. The bread was light and the perfect food to much on, as we pored over the menu.
My husband was looking at his menu, as if it was written in another language, at a complete loss as to what he should order. When the General Manager, John, approached us, I bet he had no idea he was about to answer 20 questions. And, we had no idea that his passion for flavor and guidance would take our evening from routine to extraordinary.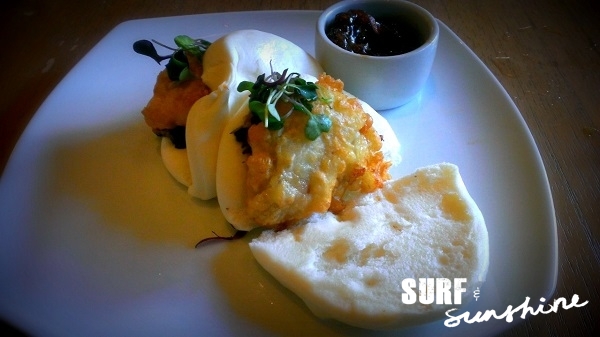 Without help, we would have ordered the crab cake appetizer, and I'm sure it would have been wonderful. Instead, we were advised to try the Singapore Satay sticks, served in a spicy peanut sauce, that my husband quickly became addicted to. They use filet for the beef, and it melts in your mouth. They also had several oyster specials for the 4th of July weekend, and so I tried the tempura oyster, served on a steamed bun with pork belly. This is a dish I will dream about for months, the mix of different textures and layers of flavor made my taste buds dance. Please John and Anise consider bringing this back as a regular appetizer or monthly special, I am begging you!
For my entree' I chose the spicy basil chicken, something I would never have chosen on my own. The chicken was so tender, and the spiciness was just right! Sitting right next to the kitchen was the perfect choice, because we were able to learn even more about our dishes. Executive Chef, Anise, told me they use around 20 pounds of jalapenos when cooking the chicken!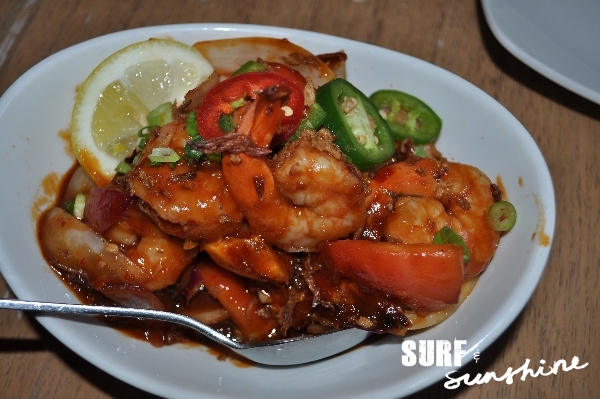 My husband went with the Sambal Prawns, shrimp cooked in the wok with onions, in a spicy chili tomato sauce, with chunks of tomato. The dishes are served family style, so there's plenty to share, but I almost had to wrestle my husband for a few of his prawns. Along with our main dishes, we also shared the coconut fried rice, hands down some of the best fried rice, I've ever eaten!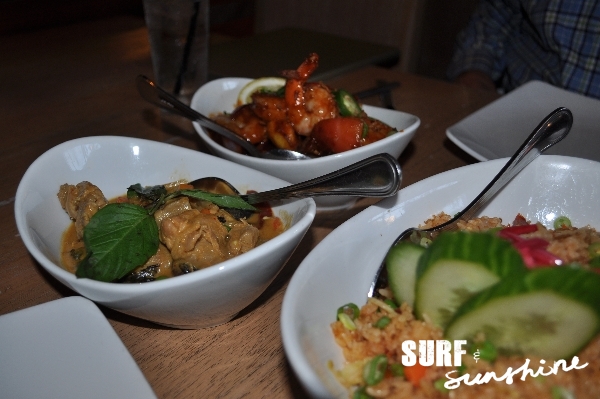 We were done….but Anise insisted we have dessert. Of course, when he said they had cheesecake egg rolls, my head was nodding yes, please! And there was no talking my husband out of ordering the creme' brulee! Afterwards, I met a few friends for drinks, and must have talked non-stop about the egg rolls, because they suggested I make it my Facebook status!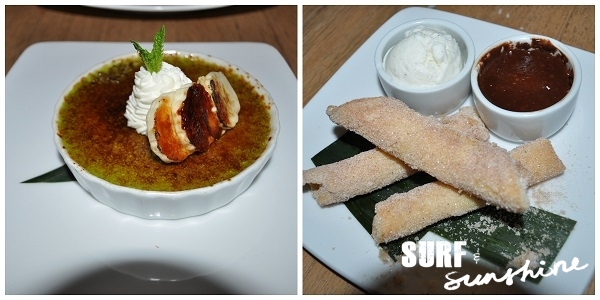 Are you ready to wake up your taste buds and give Straits a try? You can make reservations online or give them a call at 713 -365- 9922. They have cabana seating outside where you can people watch and enjoy the live music in the plaza, but I really enjoyed sitting next to the kitchen and chatting with the chefs!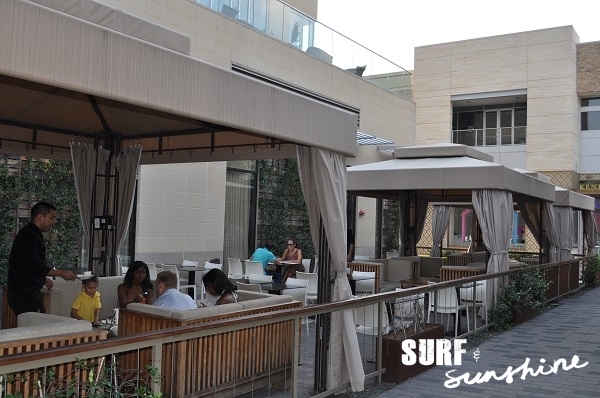 Happy Hour is all night Monday and Tues.-Fri. 4- 7 PM. On Thursday-Saturday nights, the bar is hopping with a DJ spinning beats, and Thursday night is "ladies night" from 7 PM to close with drink specials!
"Like" Straits Restaurant Houston on Facebook to see their latest specials. Straits also has three locations in California!
A huge thank you to John and Anise for guiding us outside of our comfort zone and hosting us to an unforgettable meal!