Stop buying gifts that get old an hour after they are opened (this goes for your pets as much as your kids too!) There are so many thousands of toys available to kids today, it can be hard to figure out which ones are worth your hard earned money and which ones will end up in the donate bag before the new year is over. So here are our top toy picks for the year in our 2017 holiday gift guide for kids. They are sure to make this Christmas morning a year to remember!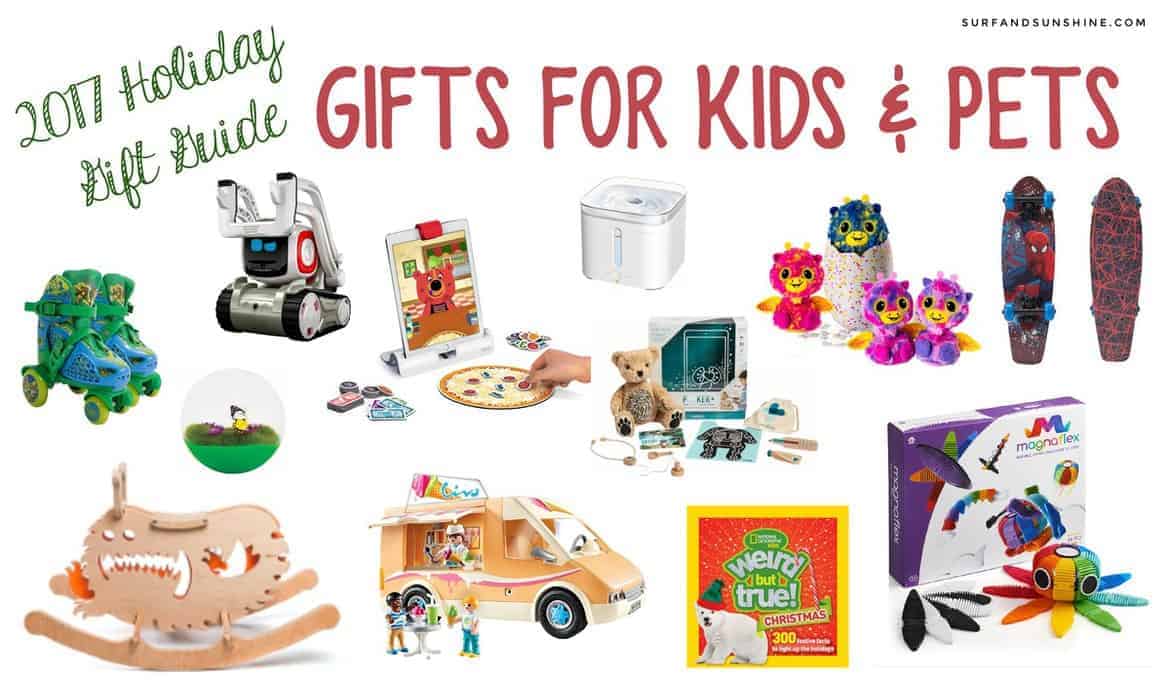 For Pets

Jackson Galaxy Butterfly Ball
PETMATE: www.petmate.com $29.99
This mentally stimulating toy ball provides your cat with the visual entertainment, similar to that of the outdoors, for the ultimate satisfying hunt play. Using sensor-activated action to set the butterfly fluttering within the ball your cat will tap into its natural instincts to observe and track prey. The realistic fluttering will keep your cat engaged for hours and the weighted base provides a fun wobble, while keeping the butterfly upright.
Petkit Eversweet Smart Fountain Waterer
Easily the BEST purchase I have made all year for our cats is this water fountain. Not only does it keep the water fresh with a carbon filter, but it sits higher than the food bowl so it has virtually eliminated soggy food contamination! Also the running water somehow makes cats want to drink more so I don't have to worry about dehydration with dry food consumption.
For Kids
Rocking Monsters
Retail Value $119 Early Bird Special $99

The rocking horse now has a fun, new modern twist! This is by far my favorite gift idea for kids this year. I love supporting start-up businesses, and these rockers are the kind of unique, handmade items that make for the best gifts! Created by a graphic designer with the help of his two friends (all are new Dads!), these ergonomic Rocking Monsters are safe and fun for your kids. Made with eco-friendly and natural products that are hypoallergenic and harmless to humans, these rockers are durable and even easily recyclable. Designed for an optimal height of 3 feet tall, they re strong enough to hold an adult up to 150 lbs. Sanded and coated in safe materials means no splinters or scrapes – guaranteed, and the perfectly balanced rockers prevents them from tipping over. They come with all tools needed to assemble and can be put together in about 5 minutes.
As an up and coming item, these are available on Kickstarter, and if you take advantage of their early bird special, you can get one of the rockers when you pledge $99! Available in a shark, octopus or a ghost, these Rocking Monsters are a great idea whether it is a gift for your little one or a totally unique shower present. As truly one-of-a-kind creations, kids will love these rockers.
PlayWheels Teenage Mutant Ninja Turtles Big Wheel Skates
Retail Value $29.99
Keep your kids moving with these beginner skates from PlayWheels featuring the awesome Teenage Mutant Ninja Turtles for an eye-catching design kids will love. These skates have a low center of gravity as well as special wheel cover bar that make it perfect for kids just learning to skate. Made from sturdy plastic, these durable skates provide pivot ankle support with easy to use snap buckles. Inside the skate there are soft foam pad liners to ensure comfort. The sliding toe cap adjusts to fit multiple sizes, and the large wheels make for smooth skating and the heel brakes on both skates that sit lower making it easier to stop. Available in Junior Sizes 6-9, these Teenage Mutant Ninja Turtle skates will keep your new skater sailing down the sidewalks for hours which is exactly what most Moms need after a long holiday vacation.
MagnaFlex
Retail Value $34.99
With STEM based toys on the rise, they are a great gift idea for kiddos. MagnaFlex by WowWee are bendable, magnetic pieces that are meant to inspire the imagination. Designed to build anything your kiddo can dream up, these STEM toys are ambiguous enough to appease a wide variety of age groups. They can be used from everyday simple play to building sophisticated shapes and structures.
National Geographic Kids
Retail Value – Starting at $8.99
From books to magazines, National Geographic Kids has a variety of gift ideas that will keep kids entertained while they learn. These are our absolute favorite gifts for our son and have been giving them to him for 8 years now. He requests them from family members he loves them so much! They have just come out with 5 new titles that will inspire their imagination and take them beyond the ordinary.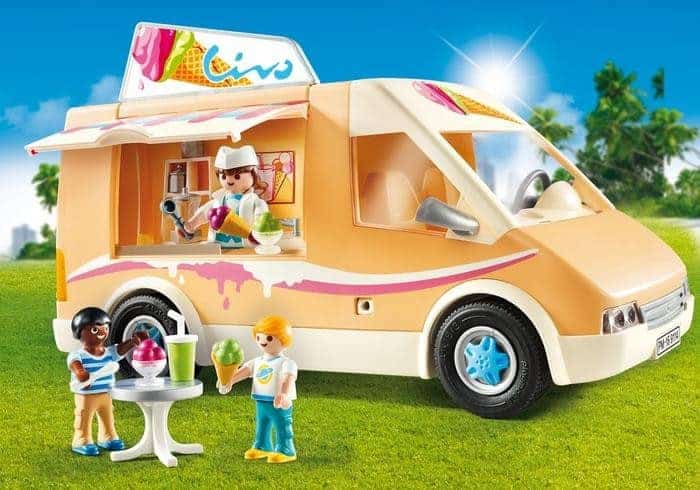 Playmobil Ice Cream Truck
Retail Value $24.99
The Playmobil® Ice Cream Truck is perfect for hours of play. This mobile truck comes with everything from figurines to ice cream scoops and cones. Playmobil has put careful detail into each and every piece to make it an authentic ice cream truck. Kids will love using their imagination to make this ice cream truck come to life and use it to serve their friends all kinds of delicious ice cream!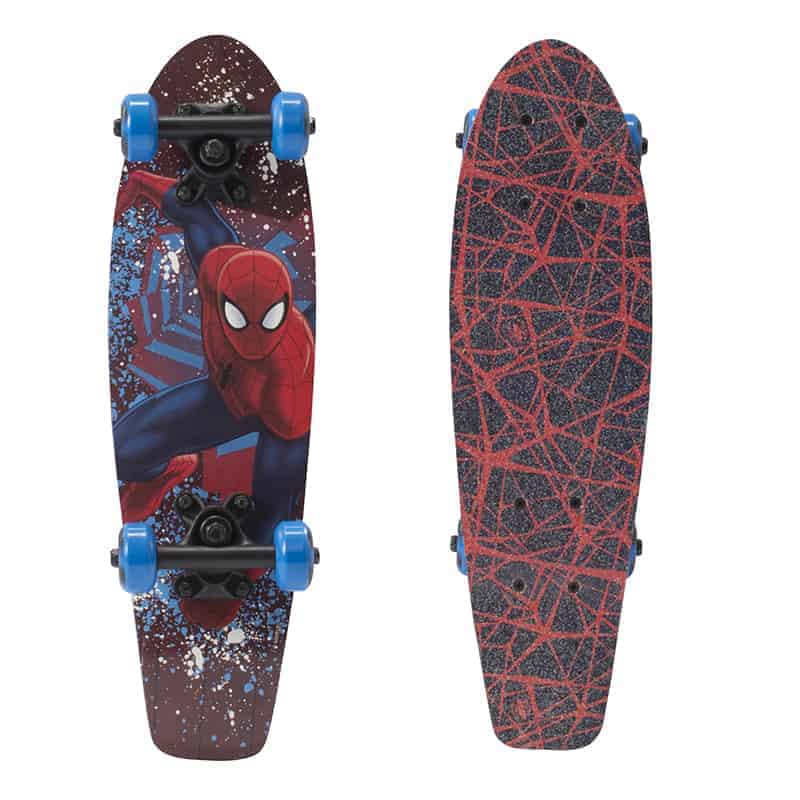 Ultimate Spider-Man Kids 21" Complete Skateboard, Dark Spider Sense
Retail Value $17.99
My son has been begging me for a skateboard ever since he saw a YouTube video with a bunch of skateboarders doing tricks. While I was leery of giving him a skateboard, he eventually wore me down, and I gave in. Thankfully, PlayWheels has a Beginner's Skateboard with a 9ply maple deck and 50mm x 27 mm PVC injected wheels that make for a smooth and easy ride. The single kicktail design and 21" x 6" deck is the perfect profile for a new rider, and the Spider-Man design was exactly what he wanted to make him feel like a superhero…Even when he falls. I wasn't confident about giving him a skateboard so early, but it has truly given him more balance and control over his body which translates into a variety of other activities.
THE LEGO NINJAGO MOVIE
In the battle for NINJAGO® City, Lloyd (Dave Franco), high school student by day and Green Ninja by night, gets thrown into the ultimate adventure with his secret ninja warrior friends! Led by the wise and wisecracking Master Wu (Jackie Chan), they must defeat evil warlord Garmadon (Justin Theroux), The Worst Guy Ever, who also happens to be Lloyd's dad. On their courageous journey, they learn to band together to unleash their inner power in an epic showdown to save the city. THE LEGO NINJAGO MOVIE will be out on DVD & Blu-Ray on December 19th.
Crystal Growing Experiment Kit
Retail Value $19.99
Perfect for young scientists, the Crystal Growing Experiment Kit from Toysmith offers hands-on experience that grow and challenge their imagination while introducing them to geology. (Ages 10+)
Tin Can Robot
Retail Value $16.99
Grab an empty soda can and learn the basics of electrical wiring, battery power, and most of all, using items from your recycling bin by making your own Tin Can Robot. Add your own creative touches to decorate the can for more personality. (Ages 8+)
Playmobil Advent Calendar
Retail Value $24.99
Count down the days to Santa's arrival with this fun and interactive Advent Calendar "Jewel Thief Police Operation" from Playmobil®. With 24 surprise items to lead up to Christmas Day, kids will be thrilled to see what is in store each day. When all of the treasures are revealed, they can be used for an imaginative game of cops and robbers! The set includes a backdrop, two figurines, jewelry case, police motorcycle, gold bars, money, handcuffs, wanted poster, function safe (which doubles as a piggy bank), and other accessories to create an epic jewel thief operation.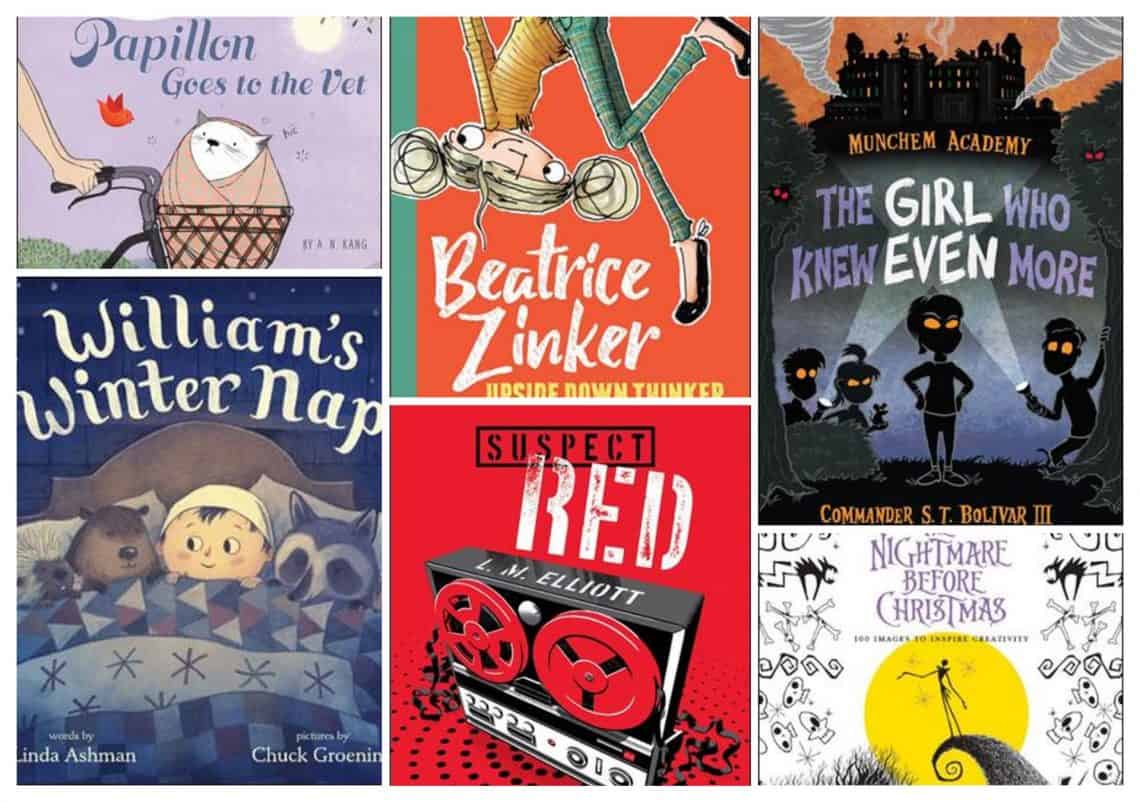 Disney Publishing Worldwide
Disney has introduced great new book titles for kids from picture books to chapter books and even coloring books. This fall they released a variety of new titles sure to inspire kids of all ages to keep reading!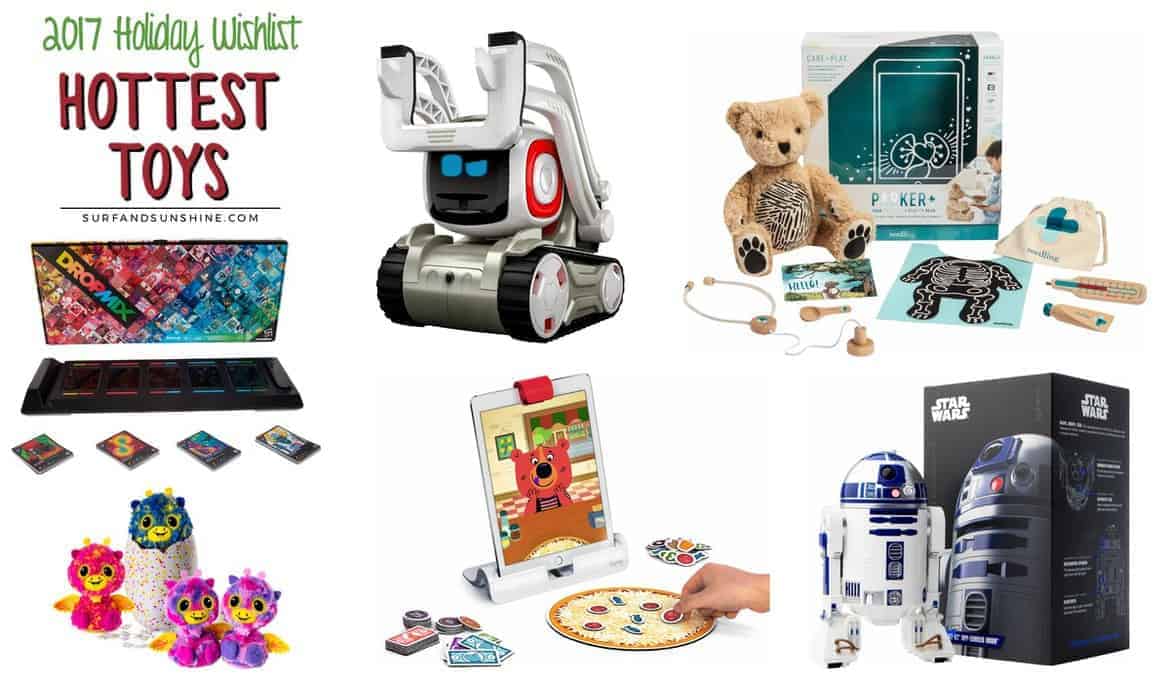 Hottest Toys for 2017
If you are still looking for more, check out our list of the Hottest Toys for 2017 from Best Buy! From classic teddy bear to robotics, you will find something for every age range.
Pin it for later!