With temperatures beginning to heat up, take the time to cool down with one of these fun and fruity icy treats inspired by Disney's animated film Frozen! Made from just three ingredients, these delightful snacks make a perfect pairing for watching the arctic adventure film (out on DVD now!) and can be customizable depending on taste preferences. With no added sugar and having bananas as the base ingredient, you can feel happy as a snowman in summer giving your family these healthier-alternatives to traditional movie-viewing treats!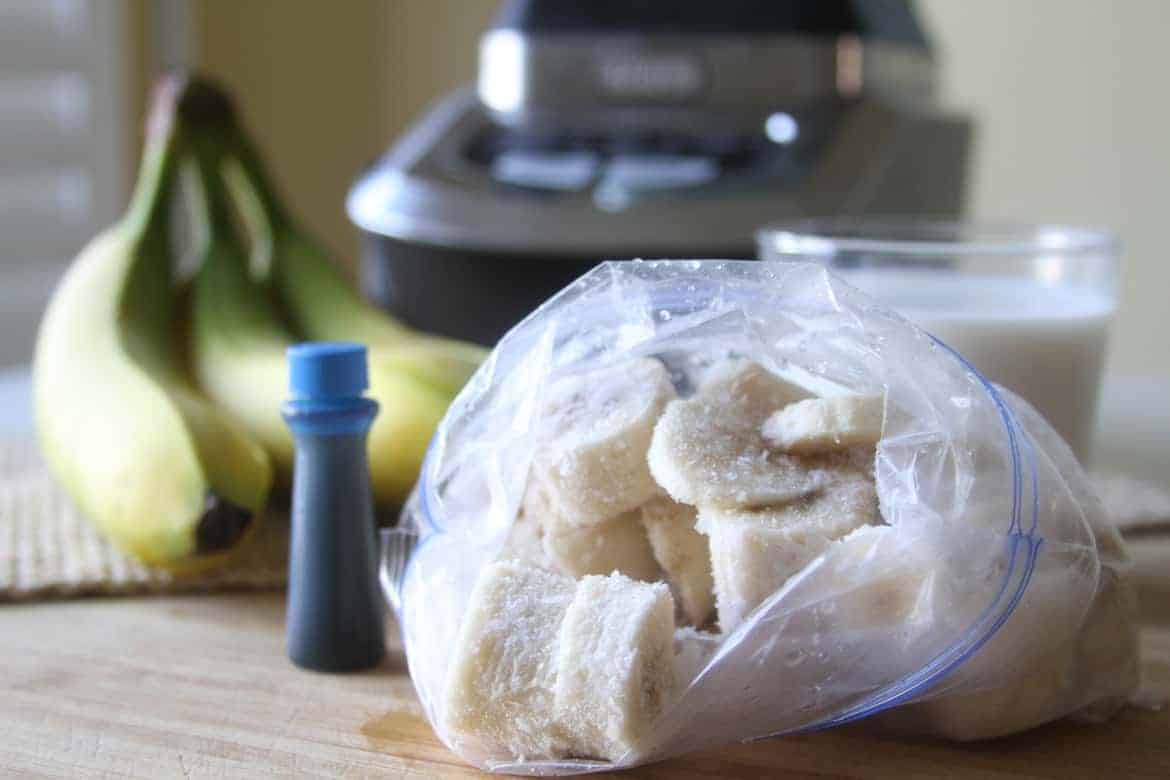 Begin by peeling and slicing three yellow bananas into bite-size pieces and placing the bananas inside a zip-lock container to harden in the freezer for an hour or until completely solid. It's important that yellow bananas are used, as green/yellow bananas not only produce less flavor in this dessert but have a lingering acidic-after taste as well that isn't very pleasant.
Place the frozen banana slices into a blender, and follow one of these two blending techniques depending on your individual blender's capabilities and/or personal preferences: 1. Blend the frozen bananas in the blender until they reach a crumb-like size. Slowly add milk while having your blender on a lower setting, until the mixture achieves an ice-cream like consistency. Depending on the size of your bananas and the type of milk used, this can be achieved using less than the 1/3 cup of milk, so eye your mixture and add accordingly. 2. Blend both the frozen bananas and 1/3 cup milk until well-mixed. This method works best for older blenders that may not have enough power to blend without a liquid, however this can create more of a 'smoothie' consistency. Have extra frozen banana slices on hand to add as needed in order to reach the ice-cream like consistency desired.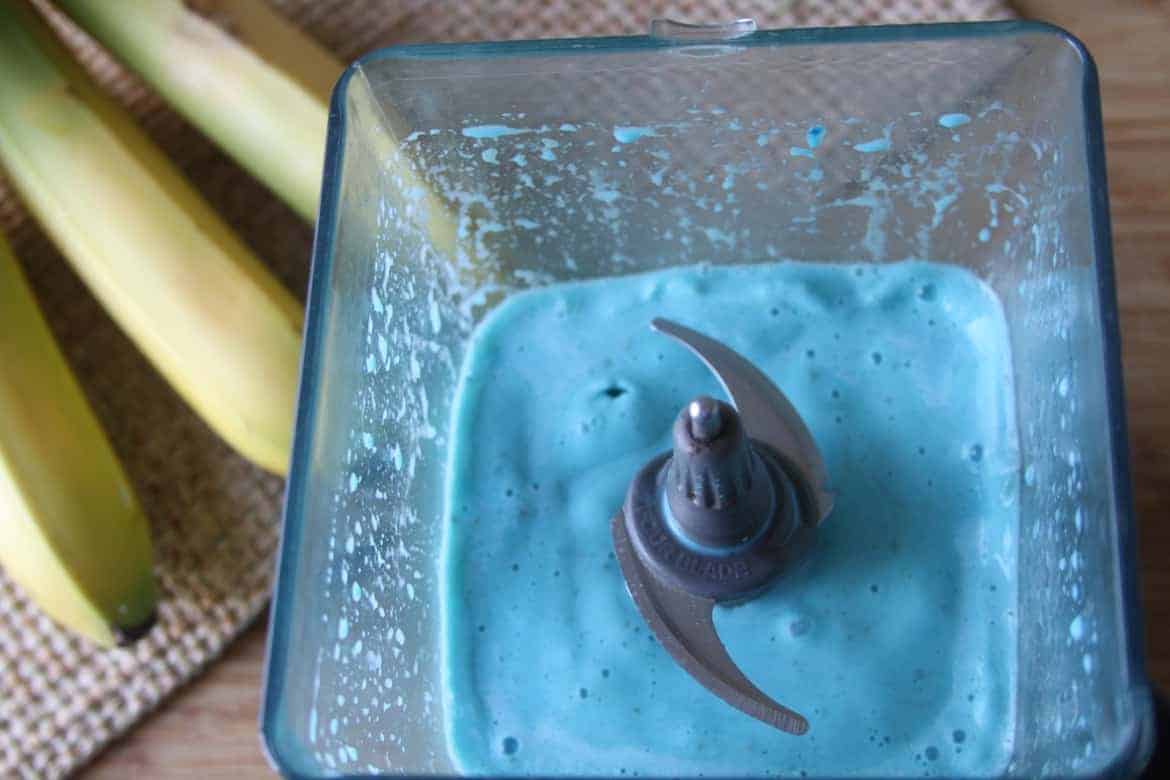 Add 4 drops (or to preference) of blue food coloring to your mixture, and slowly blend until the dye is evenly distributed. Do not over blend the mixture.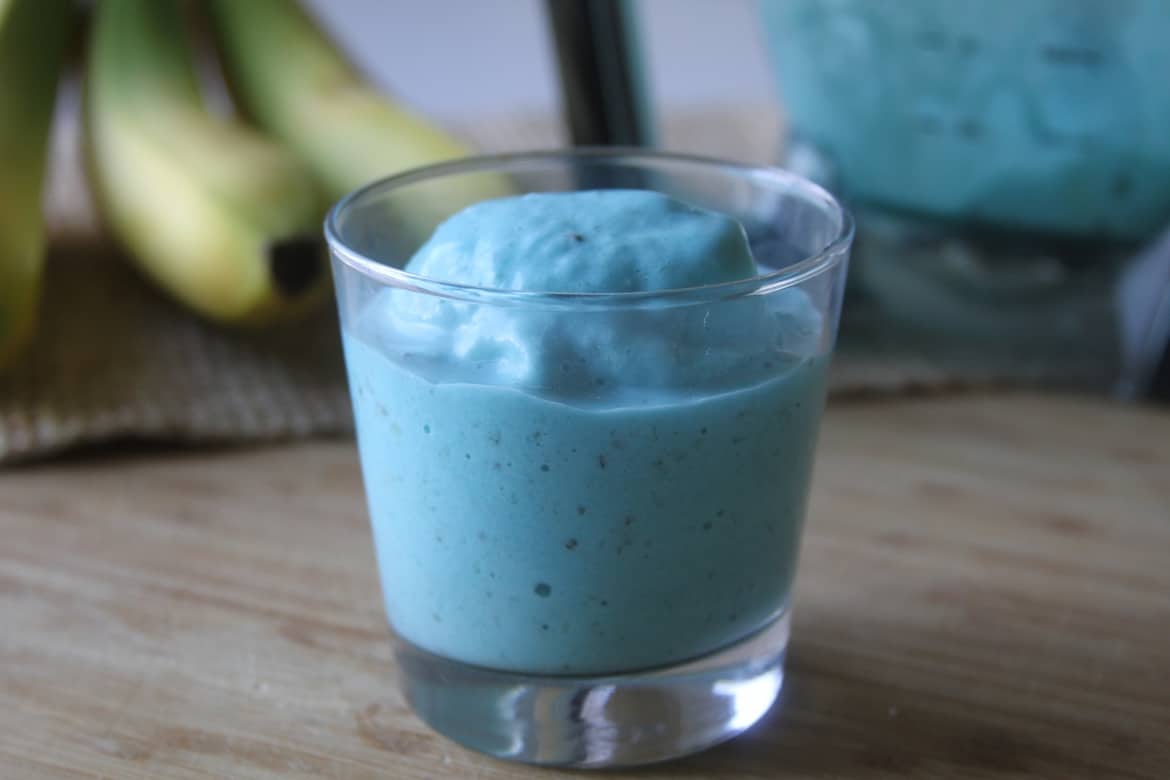 Pour into individual cups to enjoy as three-ingredient ice cream, or place into popsicle molds to create fun and tasty icy snacks once they're re-frozen into shape. Alternative ingredients such as organic creamy peanut butter or mint extract can be added to the blending step above as desired for additional flavor as well.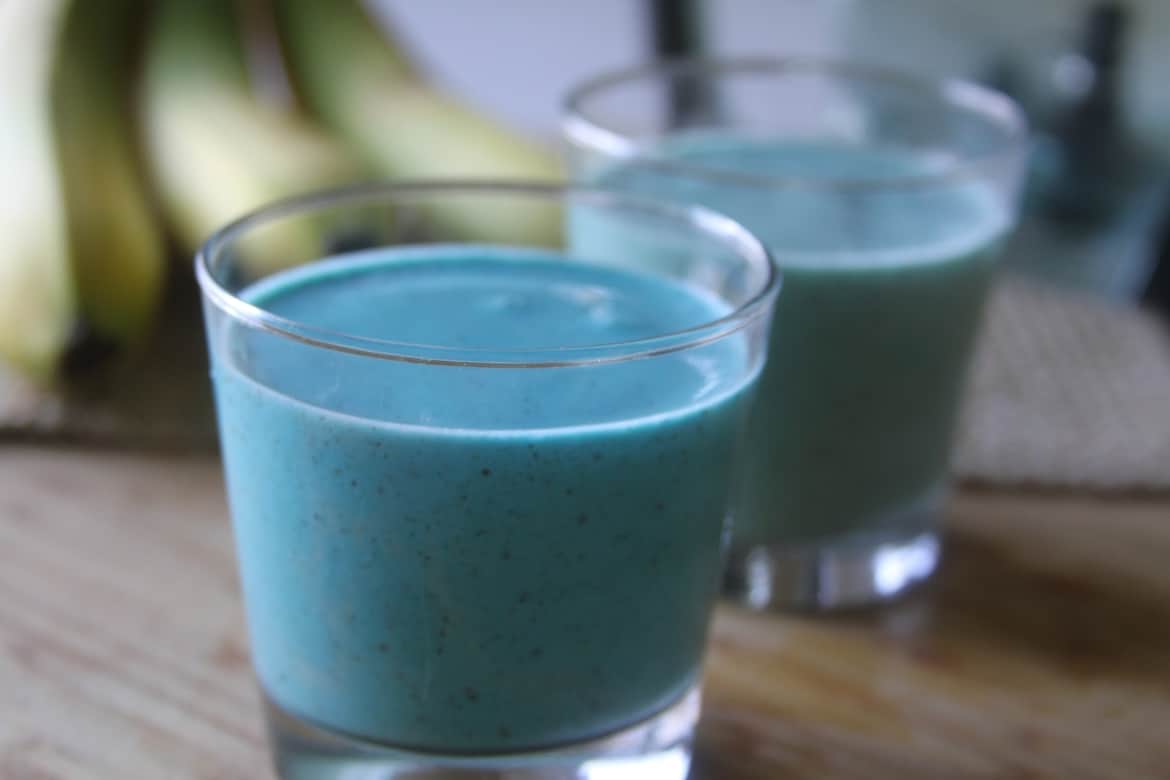 Pop Disney's Frozen into the DVD player, sit back, and enjoy these delicious icy treats while watching the animated Arctic adventure film! These are a hit with kids due to their color, and is a great way to have family members choose fruits for desert instead of unhealthier choices without sacrificing taste in the process. Enjoy!
[yumprint-recipe id='13']
Disney's Frozen is now available on Blu-ray, DVD and Digital HD now! Bring Frozen into your home by getting your own copy
here
!