When winter weather has you down, fight back with a relaxing warm soak with these homemade cold busting DIY bath bombs you can whip up yourself.
The only good thing about winter is taking nice warm baths with a good book and a glass of wine. AmIRight? DIY Bath Bombs are all the rage right now so why not make a few of these citrus herb cold busting bath fizzies to keep on hand for those days when you're feeling a bit under the weather.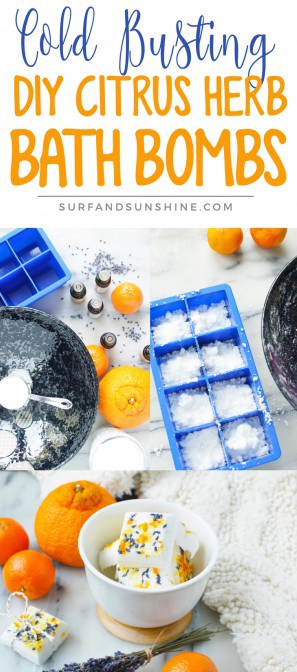 Pin it for later!
These make excellent gifts for Christmas and Mother's Day too!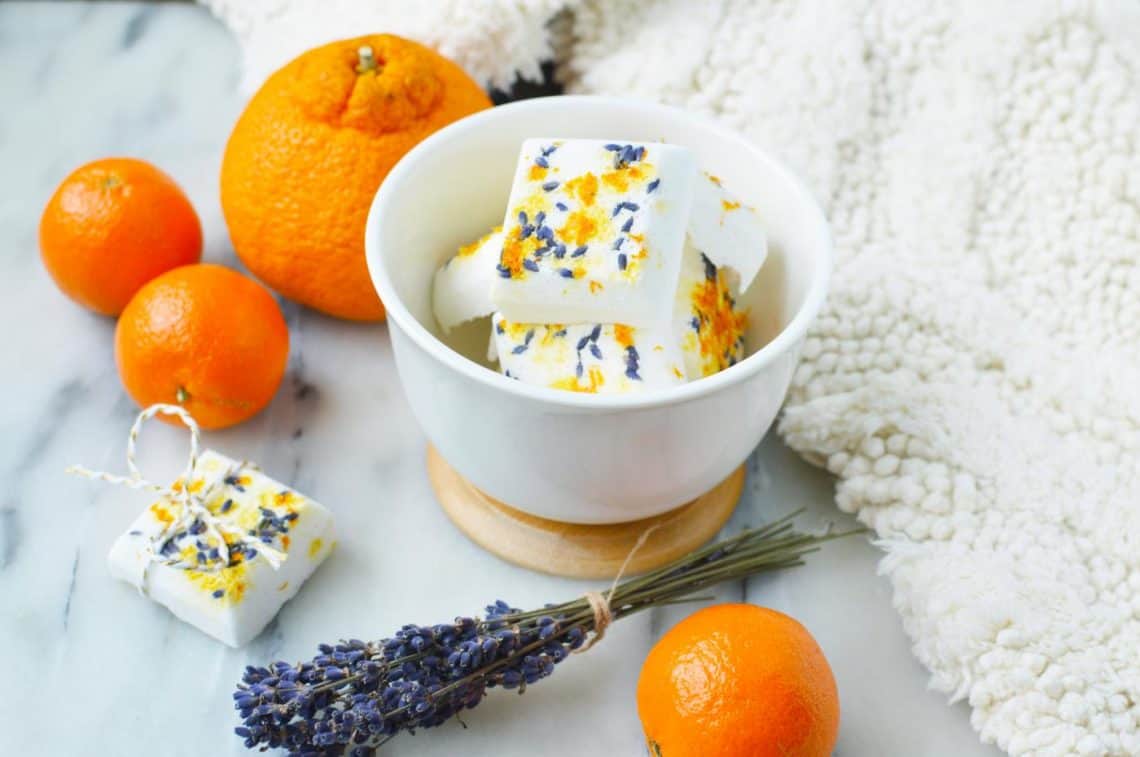 Cold Busting BIY Bath Bombs
1 cup baking soda
¼ cup citric acid
up to 2 tablespoons of water
12 drops of clove bud essential oil
10 drops of orange essential oil
8 drops of cinnamon bark essential oil
5 drops of rosemary essential oil
optional: fresh citrus zest and dried lavender flowers
silicon ice tray (this tray holds just under ½ cup in each section)
If adding the lavender and citrus zest, do this step first and put it in the bottom of the molds (which will be the top when fished).
Mix the citric acid and baking soda together.
Add the essential oils. *They can be a bit powerful all together at once, so plan to do this part outside or under your kitchen stove vent.
Slowly mix in the water until you feel the consistency change from a gritty powder to damp sand like texture that will hold its shape when squeezed together.
Press the mixture into the molds making sure it goes all the way down and there aren't any air bubbles in them.
Place in a sunny spot and let them dry for 12 to 24 hours (the amount of time will depend on the humidity in your home and the size of the fizzies you choose to make).
They are finished when they feel dry and almost like big chalk. They should easily come out of the molds, if not, they may need a little more time to dry.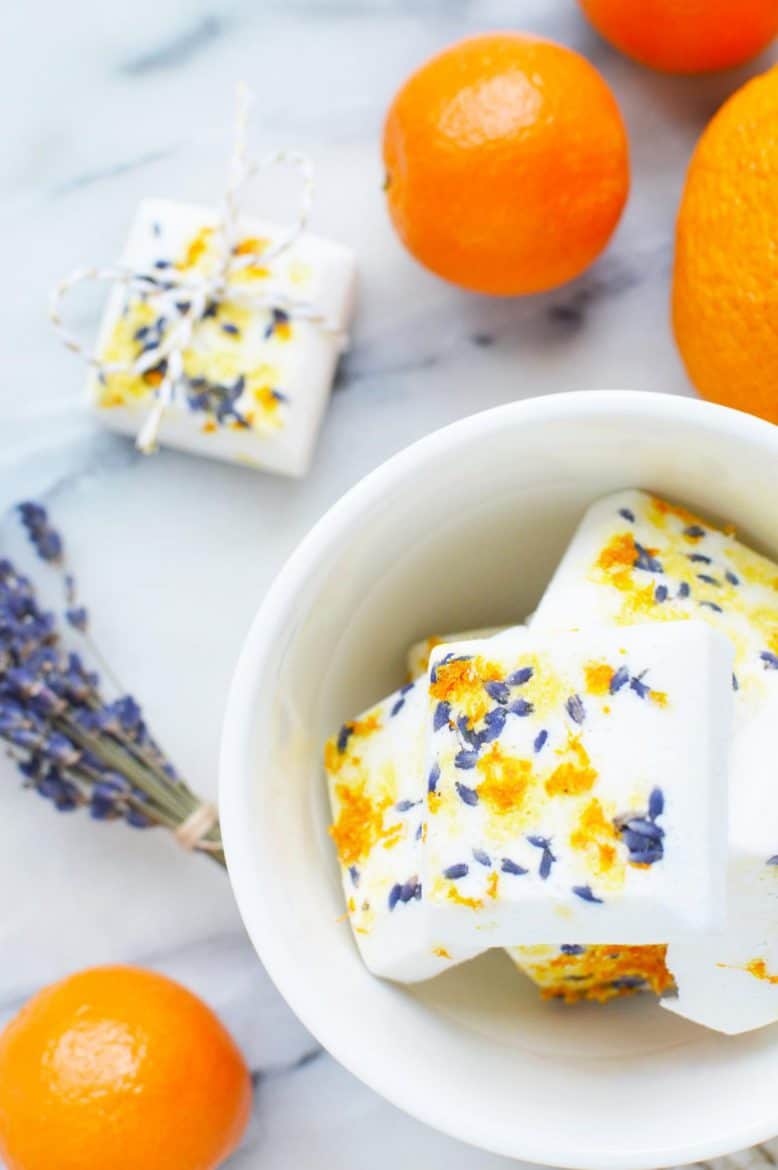 Store them in an air tight container or bag.
When ready to use, add one or two to your hot bath and soak for about 20 minutes.
Liked this? Why not try one of our other DIY beauty recipes:
DIY Glowing Unicorn Sugar Scrub
DIY Winter Bright Grapefruit Sugar Scrub