If you have a picky eater, what can you do to provide the nutrients missing in your child's diet and provide the recommended DHA for toddlers?
I received product and compensation from Mead Johnson Nutrition to create this post written by me. All experiences and opinions expressed in this post are my own and not those of Mead Johnson Nutrition. You can contact Mead Johnson Nutrition with product related questions or comments toll free at 1-888-777-3395.
You know that feeling when you suddenly think you have failed as a mother? If not, consider yourself lucky. I happened to be casually discussing with another mother about how picky my son was when it came to eating. She confided that she also had a picky eater and lamented about what he wouldn't touch…but also happened to ramble off a list of veggies her son would eat, from Brussels sprouts to zucchini. He didn't seem like much of a picky eater to me!
As I physically forced myself to cover the shock on my face, I had to think if I had ever actually eaten a Brussels sprout myself (and I mean chew and swallow instead of discreetly spitting it into a napkin). I had spent countless hours disguising, hiding and recreating recipes to sneak in more vegetables only to hear my son whine, "I don't want that." Now, this mom was telling me her kids ate Brussels sprouts no problem! Where had I gone wrong?
During the first three years of life, 85% of a child's brain growth occurs making it crucial to provide them with proper nutrition during this time, and DHA is an important component of toddler brain development. It is the predominant omega-3 fat in the brain. DHA allows the proper development of cells in the brain, eyes, heart as well as other areas of the nervous system, and is an important part of a daily diet. However, on average a toddler is only receiving about 25% of the expert recommended amount of DHA.
Many everyday foods have little to no DHA which makes it challenging to reach the expert recommended levels of 70-100 mg/day. Foods such as cereal, chicken nuggets, mac and cheese, and regular milk have 0 mg of DHA. The best source for DHA is fatty fish, and that can be a tricky dish to get your kids to eat. While you may not be able to get your kiddos to eat everything they should be eating, there is Enfagrow® Toddler Next Step™ to help fill the nutrition void many moms often struggle with during the first years of child development.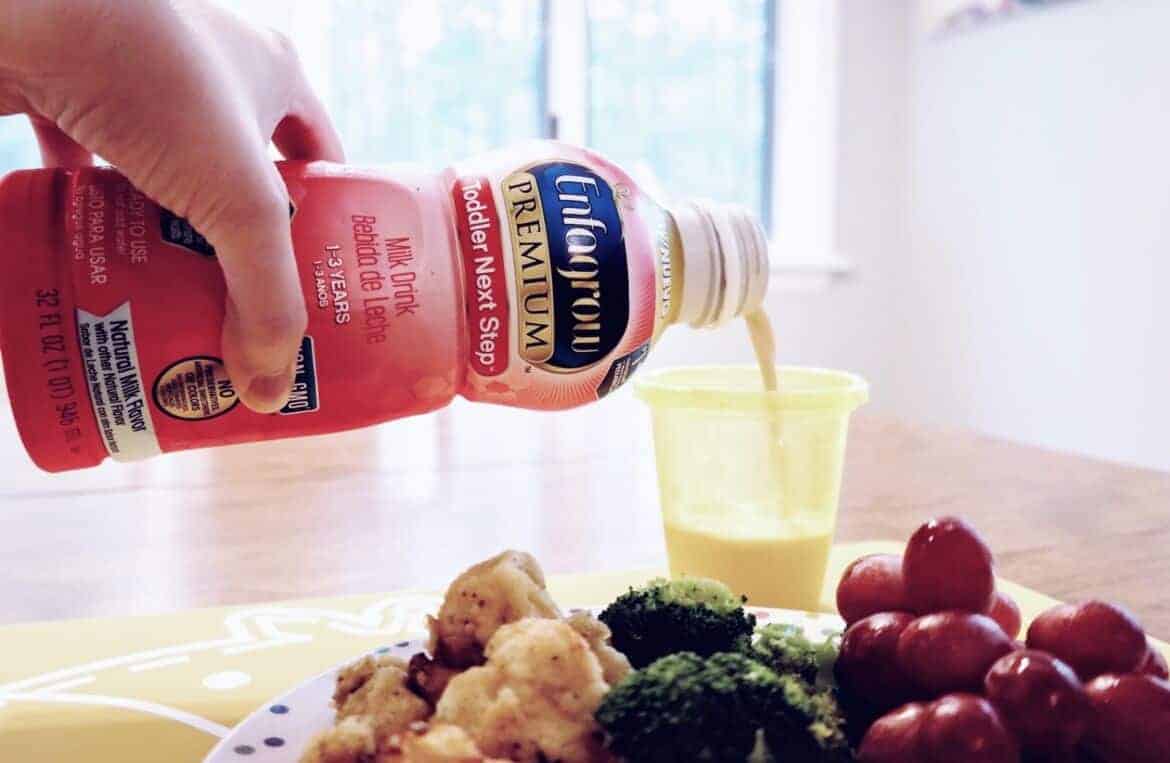 This milk based toddler drink comes from the makers of Enfamil®, the #1 Brand of Infant Formula by Pediatricians. It is created specifically for kids ages 1-3 years of age in order to help provide them with recommended DHA as well as other nutrition they may be lacking in their diet. In addition, it has prebiotics that are designed to help support a child's immune system. Instead of juice boxes loaded with sugar or regular milk lacking in DHA and iron, Enfagrow Toddler is a great alternative for parents looking to provide the nutrients missing in their child's diet.
If you are looking for a sneaky recipe that will help get veggies into tummies, my son loves this recipe for deep fried cauliflower that I adapted from Genius Kitchen. It looks like chicken nuggets, and with a little ketchup (I usually finely chop veggies and mix them in the ketchup too), he gobbles them up.
Kid Favorite Recipe: Fried Cauliflower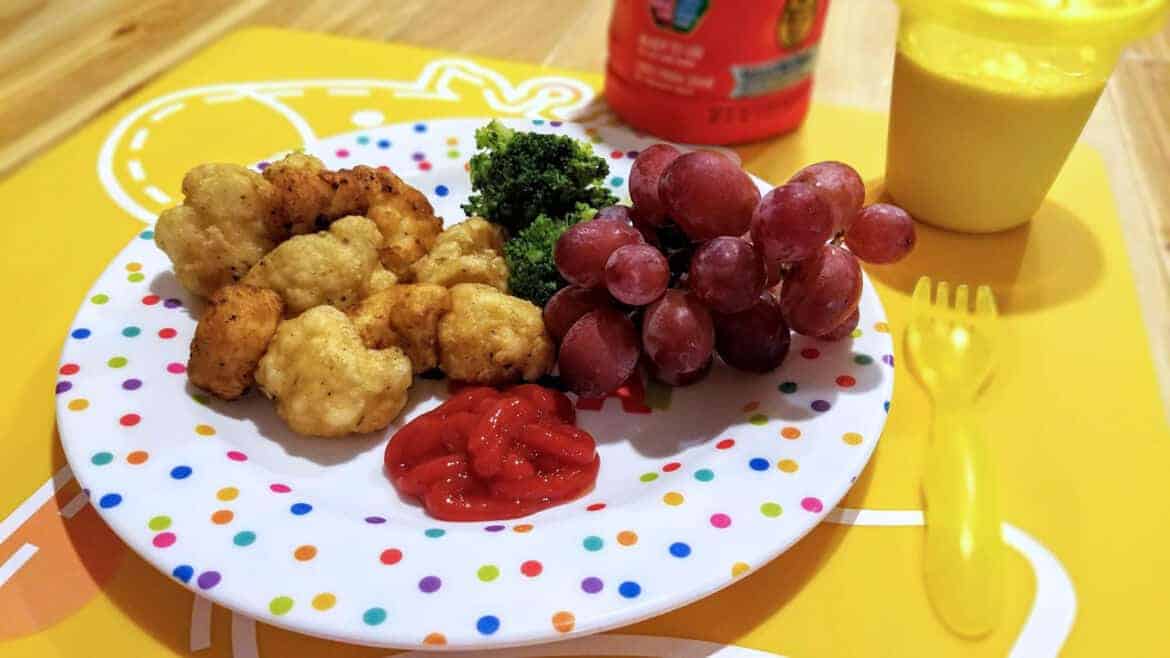 Ingredients
1 head of cauliflower cut into bite size pieces
2 eggs
1 tablespoon of milk
1 1/2 cups of flour
1/4 teaspoon garlic powder
1 teaspoon dried oregano
1/8 teaspoon paprika
1/4 teaspoon black pepper
Oil for deep fryer
Instructions
Preheat fryer oil to 375 Fahrenheit
Beat eggs, milk and salt in a bowl
In a separate bowl, mix flour, garlic powder, oregano, paprika and pepper
Dip bite size pieces in egg mixture then coat in flour mixture
Fry pieces in oil in small batches for 4-6 minutes or until they are golden brown
Remove and dry on a paper towel
Check out Enfagrow Toddler to request free samples, and visit their official site for more information which is also offered in Spanish.
This is sponsored by Enfagrow® Toddler Next Step™