We may not have hit the official First Day of Summer yet, but for all intents and purposes, summer has arrived. All the signs of summer are making their appearances. School is out, gardens are blooming, flip flops are being pulled from the back of the closet and the smell of barbecue is a nightly occurrence.
10 of the BEST Signs of Summer
1. Fireworks at night.
Fireworks are a staple for summer holidays and because they're so accessible this time of year, it's not uncommon to see them lighting up on the night sky for birthday parties, weddings and backyard barbecues.
2. Dollar movies at the theater.
Movie theaters across America offer moms 2 hours of silence, broken only by the sound of sweet giggles, with their $1 movie days. Most of these are older movies that are already out on DVD but well worth the few dollars for the experience.
3. Our favorite summer foods are back on the shelf.
Nothing says summer like seeing bins of fresh watermelon and ears of corn on the shelves at the supermarket.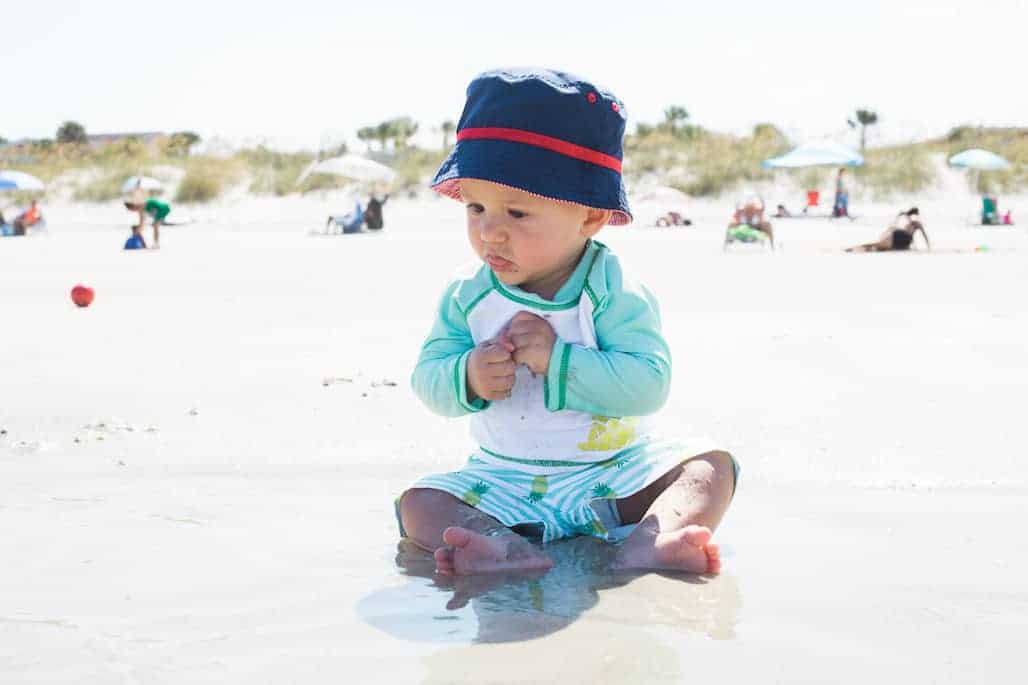 4. Kids smell like salt, sun and SPF.
After long days on the beach and afternoons spent in the summer sunshine, the kids walk into the house at the end of the day smelling like summertime.
5. The smell of barbecue permeates the air.
Walk into your backyard on any given evening in the summer and the smell of someone firing up the grill is sure to fill your nostrils.
6. Your flip flop tan lines are back.
Nothing says summer like the tan lines your sandals leave.
7. Gardens are blooming.
Daisies are sprouting along the roadside, tomato plants are growing in the back yard and gardens trim most walkways.
8. The summer toys are out to play.
Boats are sitting in their docks, bikes are parked in the racks down Main Street, sprinklers run in backyards and pools are ready for canon balls.
9. Wedding invitations have arrived.
Summer is wedding season and everyone is ready to celebrate love.
10. Ice Cream becomes a dessert staple.
The Freezer becomes overrun with icy cold treats, like popsicles for the kids, a tub of Ben and Jerry's for mom and Magnum Ice Cream Bars for dad. Dessert has never been easier and days of relaxing on the porch with it have arrived.
Unilever is making it even more rewarding to enjoy your frozen favorites with their new #SavorSweetRewards program. When you spend $20 on Unilever ice cream brands at a participating Safeway retailer, you'll receive a $5 digital reward to use towards your next purchase. Which is great because you know you'll be replenishing your supply sooner rather than later. Redeeming is super easy, just take a photo of your receipt and upload it to icecreamrewards.com to receive your $5 reward. (Purchases must be made between 5/1/2017 to 9/30/2017)
Plus, when you're one of the first 1,000 to register you will have a chance to win a $5 Albertsons gift card. One first prize winner will be randomly selected each week to receive a year's supply of ice cream (awarded as a gift card)!
Sponsored post by Mirum Shopper. All opinions are my own.