Also known as Shirataki Noodles, Miracle Noodles are made from the soluble fibers of the root of a plant called the Konnyaku Imo.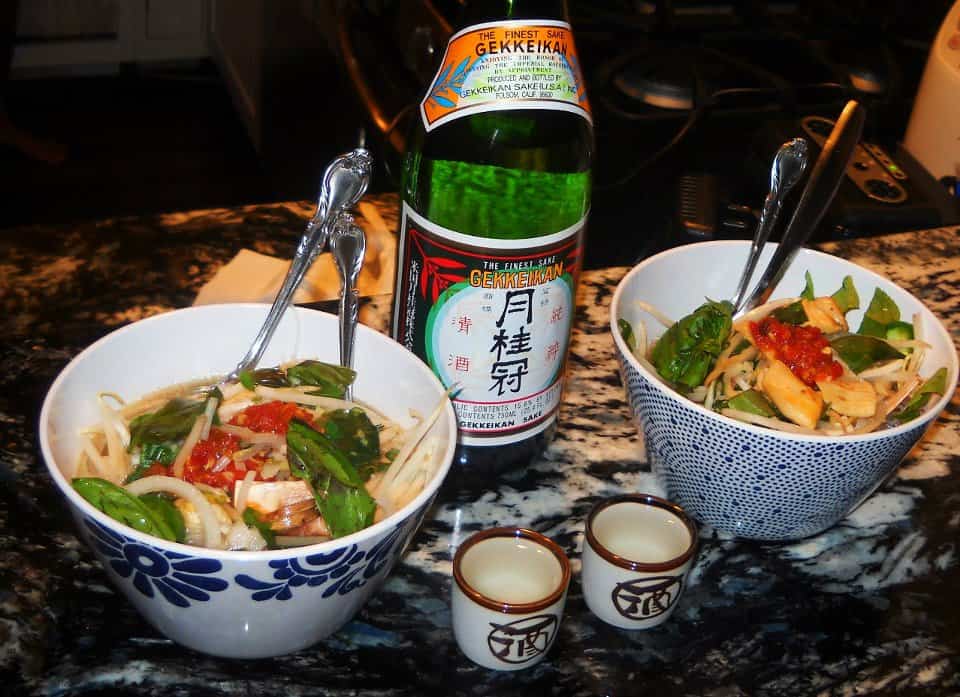 I discovered these while on an ultra low carb diet. I *REALLY* wanted to make some homemade Pho but couldn't eat the carbs the regular noodle would involve.
I don't know how or why, but these noodles have the nutritional equivalent of WATER. Just take a look at the nutrition facts (I *just* took a photo of this) –
0 Fat
0 Cholesterol
0 Carb
0 Sugar
0 Sodium
0 CALORIES!!!
The only thing it does have is 8% Iron !! Gluten free, fat free, guilt free noodles – YAAY!!!
These Shirataki noodles are pretty easy to prepare (rinse, blanche, rinse, dry) and don't worry about the odd smell out of the package. It goes away after you cook and rinse them :)
I think the consistency is perfect for any asian noodle dish – chow mein, pho, ramen, etc. They absorb the flavors of the food/sauce you cook them with wonderfully. I have even used them in Italian style spaghetti. Ben noticed the difference, but said they were good (better than wheat even!)
You can find them in local asian markets or I order mine on Amazon. One 7oz package is about enough for one adult serving.