Let's be real…For most people the holidays are extremely stressful. There are judgmental in-laws, critical mothers, tantrum throwing children, on top of the non-stop cleaning, cooking and buying. Despite all of this, people often plaster on a smile and act as if it is the most wonderful, spectacular time of the year. If you are looking for a good reason to stay at your house in your pajamas all Christmas day or you just need a chuckle, here are 20 of our favorite excuses.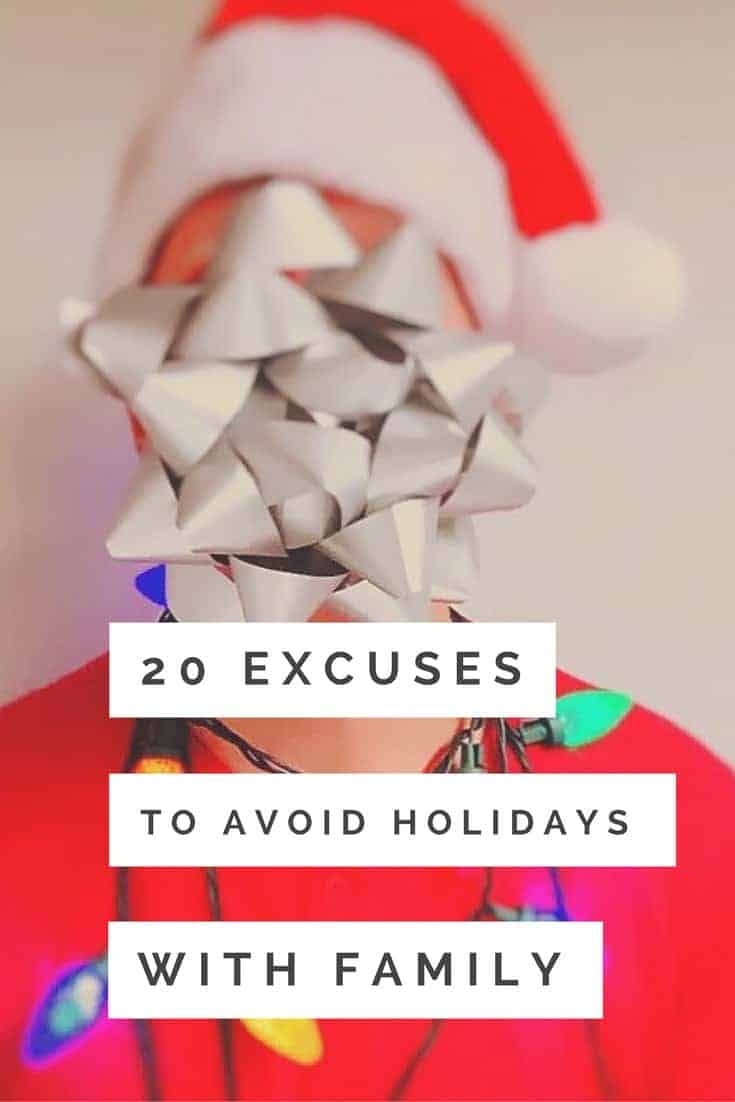 Pin this for later!
I'm in quarantine.
My blood pressure has been high, and my doctor prescribed a holiday season away from my family.
I have a lot on my DVR that I need to catch up on.
We have reservations at a local barn to reenact the first Christmas.
I joined a cult, and I can't talk to you anymore.
Our dog ate all of your presents.
We really need to get a head start on our taxes.
My parole officer doesn't think it would be a good idea after what happened last year.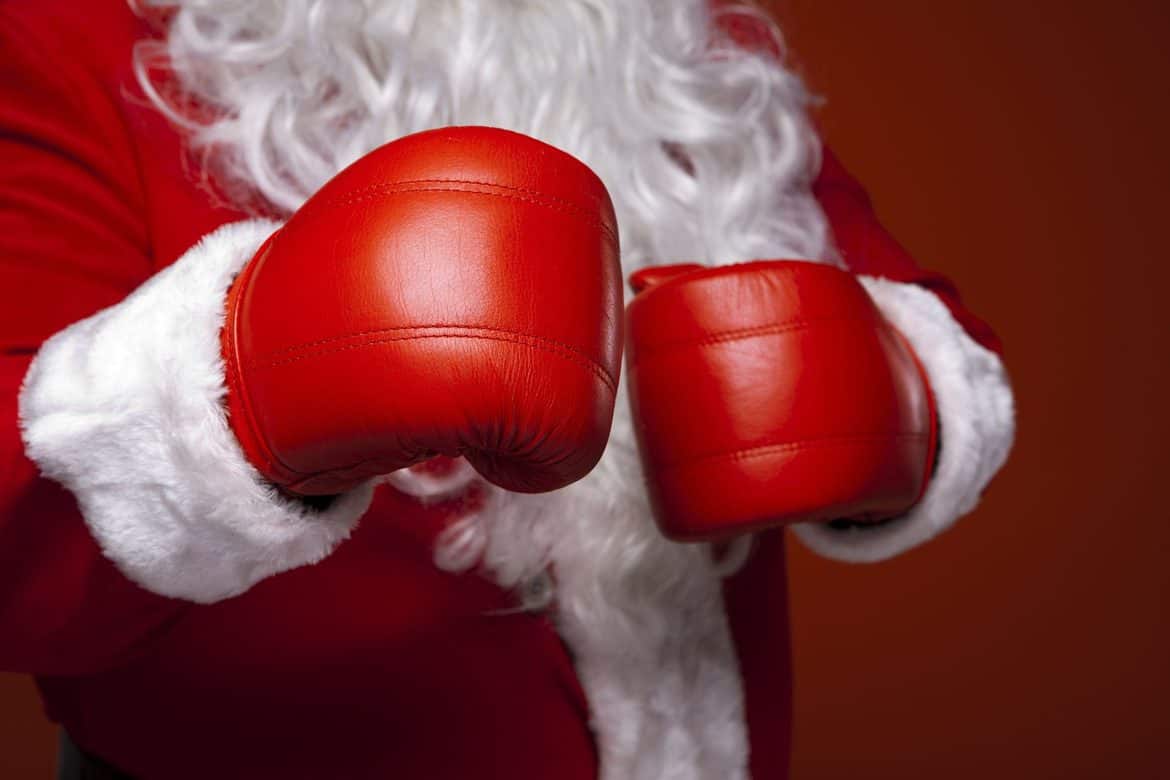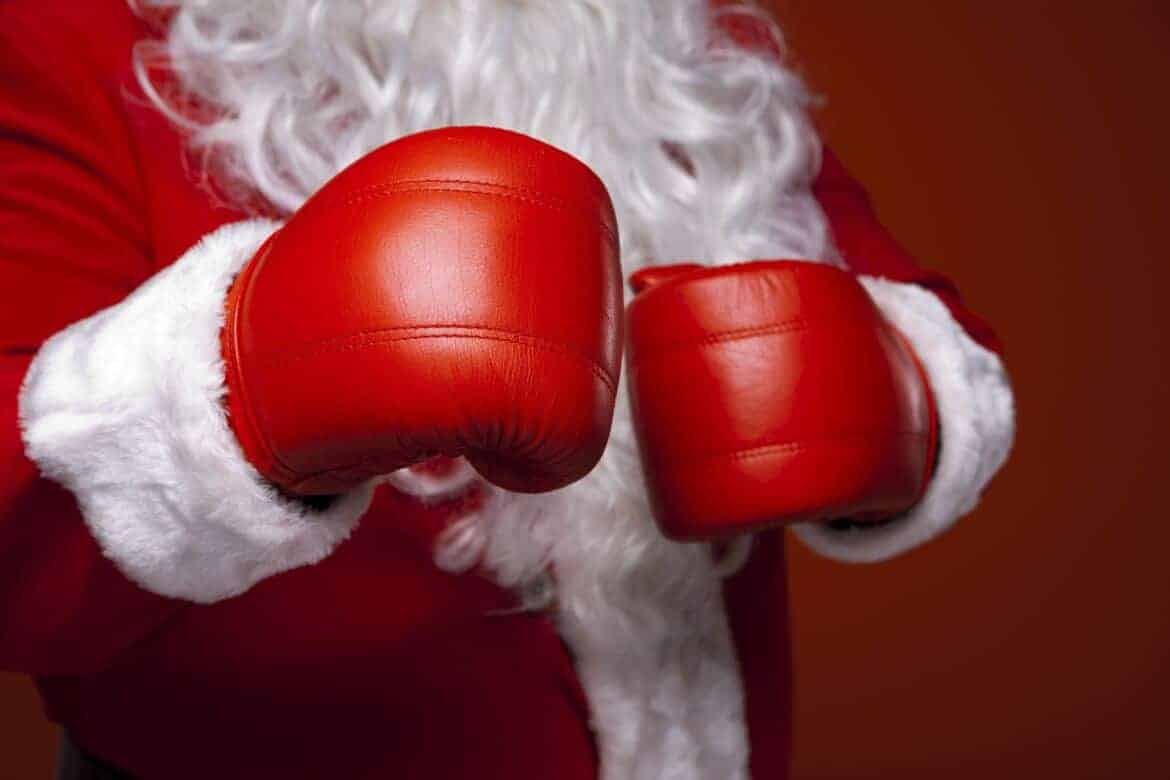 Your house is too far to travel with my tether.
I am temporarily blind after looking at too many Christmas lights.
We are still sick from your Thanksgiving cooking.
I don't want to exacerbate my gift opening injury from last year.
We had to join witness protection for reasons we can't share.
Timmy is stuck in a well.
I am protesting unfair work practices at Santa's workshop.
We signed up to participate in a new SPF research experiment, and we will be in Hawaii.
We are no longer participating in silly traditions…Such as pretending to like each other just because it is a holiday.
We just realized we have been using a calendar from last year, and we already celebrated Christmas.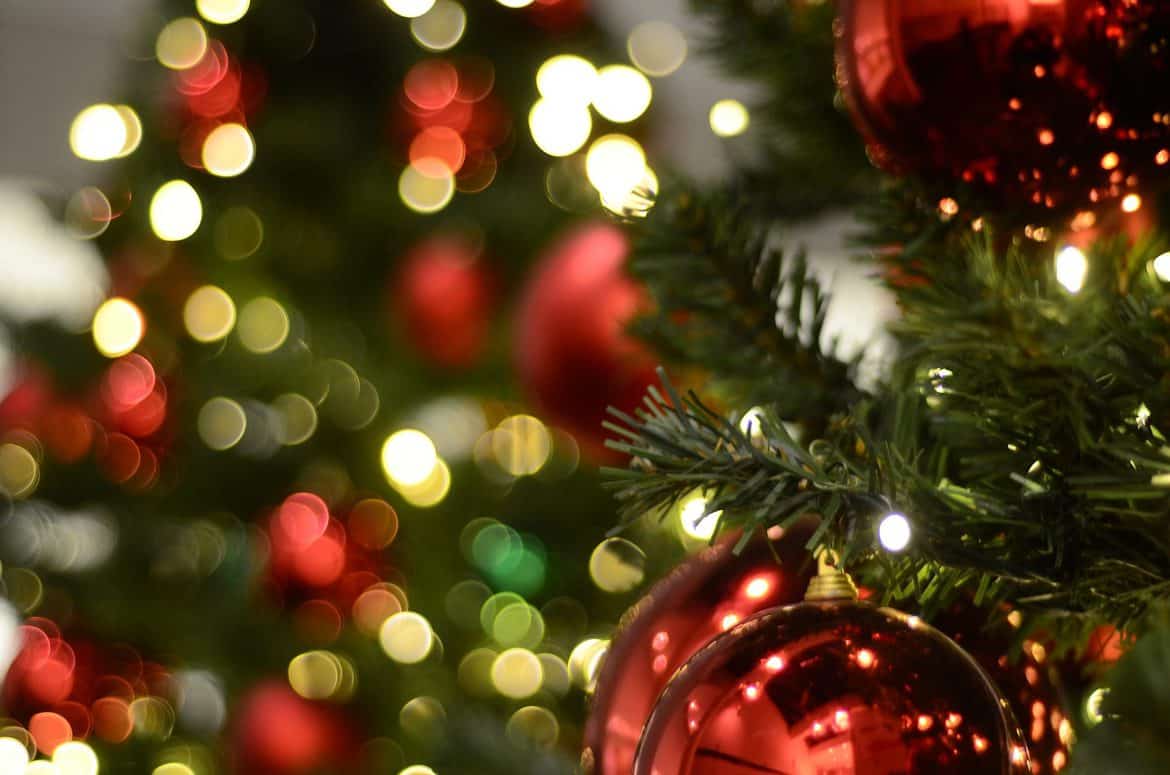 We don't have a car big enough to transport all the gifts we selflessly bought for everyone. We will just mail it to you.
I just have way too much wine…I mean work.
I just had surgery on my ear drum, and the doctor said I should stay away from shrill complaining.
Time is money, and you don't have enough to pay me to spend a day with you.
I don't know how to tell you this…but I am Santa. December 25th is the only day I get to rest.