Spruce Up Your Vacation Photos With a Comic Strip Creator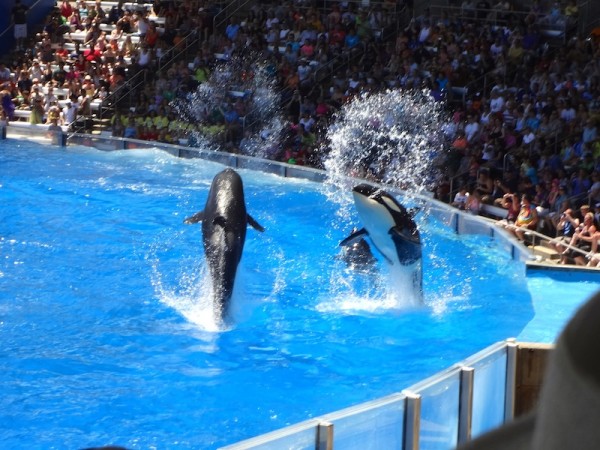 Last week I was able to send a sunny afternoon in Orlando at Sea World. I hadn't been there in a year and was enjoying both the new attractions and old favorites. I really enjoyed the new Empire of the Penguins but my favorite is still the One Ocean show with whales like Shamu. At the time I was watching the show through my camera lens quickly snapping picture after picture. It wasn't until I got home and was editing pictures that I felt disappointed. Even though the show was different these could have been pictures from any of my previous visits to Sea World. Pasting them in a scrapbook they would just be pictures of whales at a show. There was nothing about them that could tell a story or make us laugh while we looked back at them. How boring right?
Which is why I Canon PIXMA Comix. This awesome free Facebook app by Canon let's me create and print (save or share) my very own comic strip. It's so simple to use. Just upload photos from Facebook or your computer. Then choose the type of comic strip you want. Finally add filters, bubbles and test. You can create an actual comic strip but it can also just be a fun editor to spruce up boring pictures. I created one with pictures from One Ocean and can't wait to put it the scrapbook.
I went with a cute joke about whales but it doesn't have to be an actual "comic" strip. Use it to catalog summer vacations, record a gradation ceremony or any other big moment. It's also fun to turn an everyday task into a funny comic strip, or record a funny moment.
You can check out the free app at Pixma Comix and create your own. Check out Canon's Facebook page for more info too.