DIY Wizard Crafts and Willow Twitter Party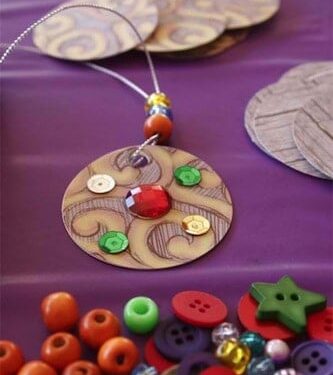 Does anyone remember the classic movie Willow? I remember seeing it for the first time in the late 90's and not realizing it was made in 1988. If you've never seen Willow you're missing out on a timeless classic.
Willow, a small farmer/apprentice magician, meets Madmartigan, a great swordsman, and together they journey through a war-torn land of magic and monsters, to save a baby princess from death at the hands of an evil queen.
The dynamic between Willow and Madmartigan is hilarious, even though I haven't seen the movie in over 10 years I can still vividly picture scenes and laugh at the dialouge between the two characters.
Madmartigan: What the hell happened up there?
Willow: You started spouting poetry. "I love you Sorsha! I worship you Sorsha!" You almost got us killed!
Madmartigan: "I love you Sorsha?" I don't love her, she kicked me in the face! I hate her… Don't I?
Much like Harry Potter in the stories kids read today it was Willow that made my 10 year old self want to be a sorcerer. I ended up being a sorceress for Halloween a few years in a row, a store bought costume of course. Now kids don't just need costumes on Halloween, so many kids birthday parties now center around a theme and DIY Costumes are all the rage. I found some great DIY Wizard Crafts for creating your own costumer. Just pair with dark clothing and black boots!
Now that you have your awesome costume join us for a Twitter Party! In celebration of the 25th anniversary of Willow Director Ron Howard and star Warwick Davis will be chatting with fans using the hashtag #WillowChat!
WHO:

Director, Ron Howard – @RealRonHoward
Actor, Warwick Davis – @WarwickADavis

WHEN:

Tuesday, March 12
2:00pm – 2:30pm PST

WHERE:

Twitter – #WillowChat
Plus Willow, has been fully digitally restored and debuts on Blu-ray and DVD Combo Pack March 12, 2013 with tons of extras and behind the scenes footage.
We'll see you there!