5-Day Nutrisystem Jumpstart Your Weight Loss Kit #Nutri5DayKit
This post brought to you by Nutrisystem, Inc.. All opinions are 100% mine.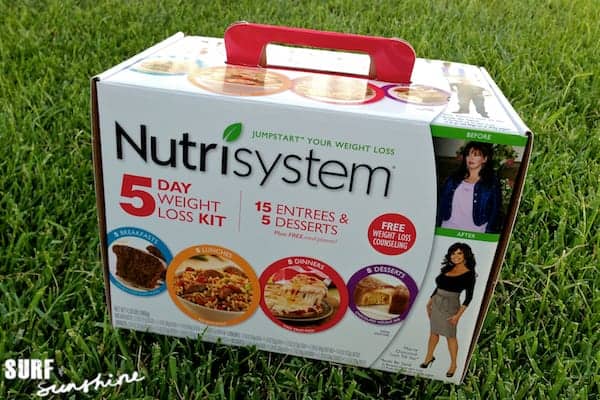 Sometimes one of the hardest parts of beginning a weight loss journey is figuring out where to start. If we jump in over our head, the likelyhood that we will quit increases dramatically. If we take too small of steps and fail to see results quick enough we will most likely give up. So how do we find that balance?
One of the easiest, no brainer solutions are weight loss kits. Kits like the the new 5-Day Nutrisystem Jumpstart Your Weight Loss Kit (available at Walmart) are designed to do just that – give us an easy way to jumpstart our weight loss journey while providing the balance we need.
The kit provides staples to use for your 3 main meals for 5 days, including dessert! The system is designed for the included meals to be supplemented with fresh fruits, vegetables and salads. In addition to the 5 days of meals, the kit also contains a free meal planner, a program guide and free access to weight loss counseling. The meal planner is AWESOME. It takes the guess work out of "what do I eat/make?". It even includes a shopping list so you know exactly how to stock your kitchen for the week.
If you don't like whats on the pre-made menu…don't worry! There is a whole list of alternative foods you can substitute here.
Here is a picture of everything that came in my 5-Day Nutrisystem Jumpstart Your Weight Loss Kit: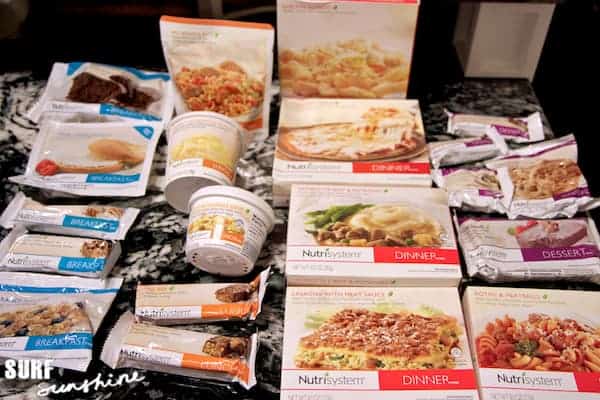 What I like most about this kit is that it fits perfectly into any busy life style and provides just the right amount of incentive to keep going without being too hard, or too slow to show results. Unlike a strict diet regimen, Nutrisystem offers flexibility while providing perfectly portioned meals. Plus, I can eat the breakfast, lunch, dinners and desserts in any order. Variety is key to any diet and this one has just that.
I received this kit just before heading to Cancun for 8 days so I haven't had a chance to try it yet. But Ben is really excited about it and has said it looks like something he'd really like to try so he'll be the one using it! I'll be sure to let you know what kind of results he gets.
You can find this Nutrisystem at Walmart stores for just $44.98. Doing some quick math, thats just under $9 per day to feed yourself 3 meals and a dessert. Of course you'll need to factor in the supplemental items, but overall this plan is relatively inexpensive to other diets I have tried and seen. And with this $5 off coupon, it's even more affordable!
Nutrisystem also thought of those with diabetes and designed a special kit to meet those needs. *TIP* You can usually find it in the Pharmacy section of Walmart.