It's ALL About the Cowboys at Rodeo Houston 2013
Living in Houston, TX comes with a lot of issues. It's hotter than hell in the summertime, and the humidity makes breathing an epic challenge. Traffic is a nightmare, doesn't matter what area, what time of day, or where you live. I've sat on the interstate for hours in rush hour, and at 10 PM at night, and even at 2 in the morning. Don't believe me, put in a destination into your GPS 5 miles away from where you are located and be prepared to faint when it shows 30 minutes or more to go 5 miles. You can ride a horse faster and get there faster, and in Houston, some people do.
But when March rolls around, and the Houston Livestock Show & Rodeo (HLSR) AKA Rodeo Houston comes to town, I forget about the problems and remember why I moved here. I LOVE cowboys! I love the way they look in their starched jeans that fit just right, with a pair of boots. I love them in baseballs caps or cowboy hats. I swoon when they tip their hats or call me "Ma'am." I like to watch them walk, hear them talk, ride a bull or two step across the hardwood floor. And for almost three weeks in March, Houston is full of cowboys.
Now for some people, Rodeo Houston is all about the food. They serve everything from frog legs, fried pop tarts, Texas sized turkey legs, BBQ, world famous cinnamon rolls and almost anything you can imagine that can be "chicken fried."
For others its about the entertainment with performers like Bruno Mars, PitBull, The Band Perry, legendary George Strait and more. For the committeemen and 28,000+ volunteers (not a typo 28 thousand volunteers), its about the money raised that provides more than 2,000 students with Show scholarships. (approximately $30 million in scholarships) For the cowboys and cowgirls that compete, its about the $2.04 million cash purse, plus additional prizes! But for me, and many other women that may or may not admit it, its all about the cowboys! Save a horse, ride a cowboy….
This year rodeo opened on 2/25 and I've already been three times. On 2/28 I sang about my "toes in the water" and how "I like my chicken fried" along with the Zac Brown Band! (and watched cowboys) Then on 3/2 I won tickets from Miller Lite to see Brantley Gilbert, and sat in the action seats, just a few feet away from the dirt (and the cowboys). Tuesday we loaded up the kids and went down to ride the carnival rides, sample some of the food (no I did NOT try the chicken fried bacon or the bacon flavored cotton candy, YUCK!), and check out the livestock. (and oogle cowboys)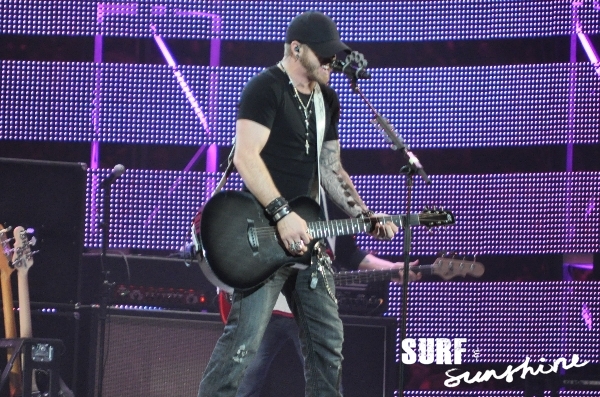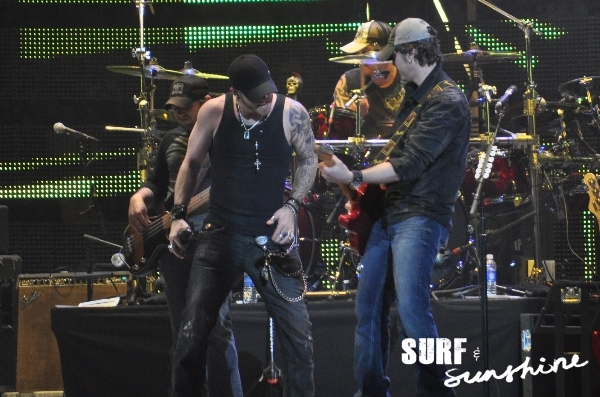 They both saddled up for a pony ride in the Reliant Center. HP was fascinated as he watched baby chicks hatch from eggs.
My son rode his first roller coaster and my daughter had her face painted for the first time!
We've had a blast at the 2013 Rodeo Houston, and have plans to return at least one more time before March 17. If you take the kids, bring sunscreen, a wagon or a stroller, jacket or blanket for when the sun sets, and a camera to capture the memories. You can learn more about the world's largest live entertainment and livestock show on the official HLSR page.
I was given press access to Rodeo Houston. All opinions are my own.