What was the coolest pool you have ever seen in person? Was it an interesting shape? A funky color? Did it have an epic waterfall? If you are anything like me, the pool is the first thing I want to see when I check into a hotel (well, maybe the second – I do love a good tub).
Pin this for later!
One kind of pool I haven't come across in my travels just yet is a suspended pool. All over the world, there are incredible pools built like architectural centerpieces that defy gravity. These suspended pools have me daydreaming about my next trip. Not only do they look awesome, but you can see the world below as you lap across the surface.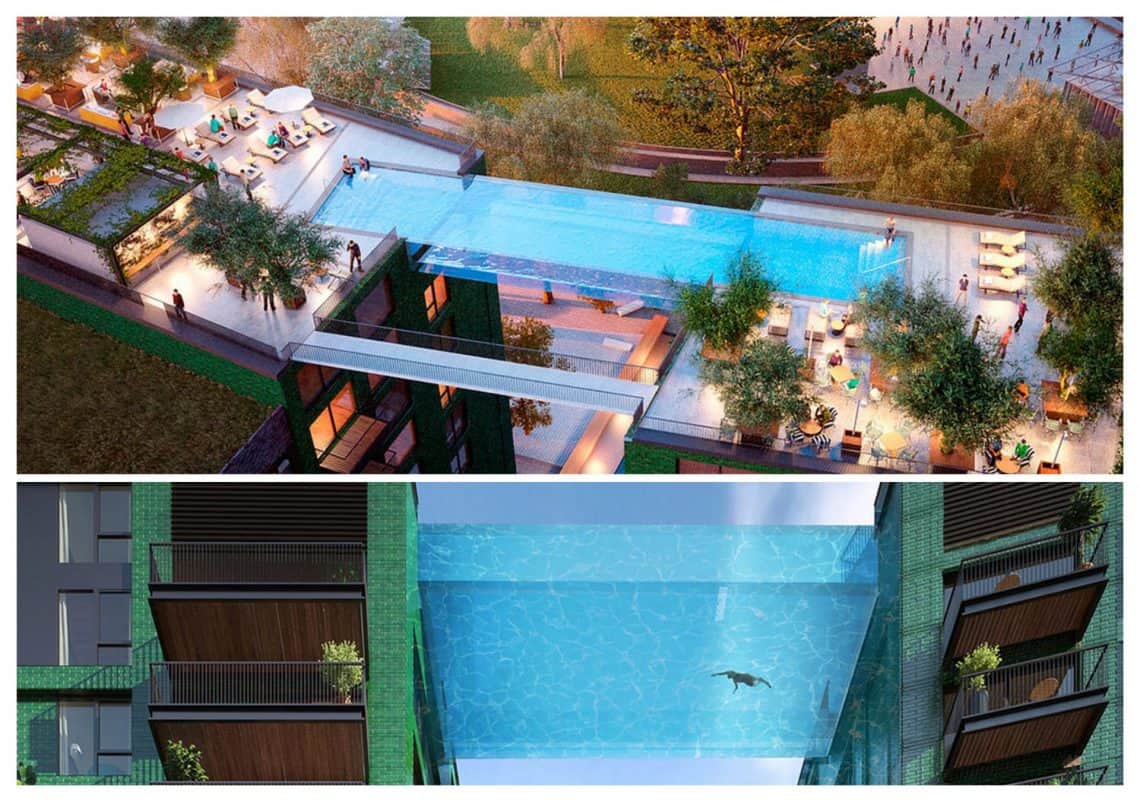 This magical pool will span the distance of the two Embassy Gardens' Legacy Buildings in London. It is considered the world's first "floating pool".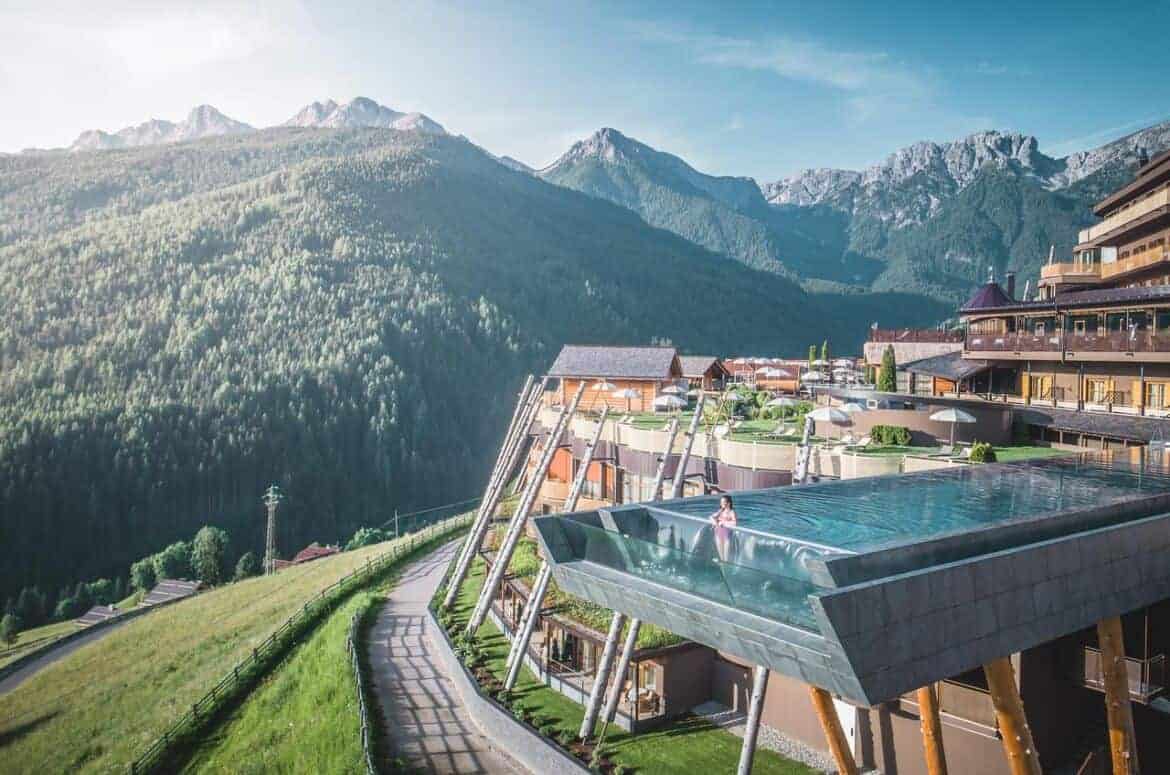 Take in views of the swiss Alps from this spectacular pool at Hotel Hubertus. From the spa to views, this place is like heaven on Earth.
The Joule Hotel in Dallas, Texas has a rooftop that juts over the busy walkway below, making swimmers feel as if they are floating high above the street.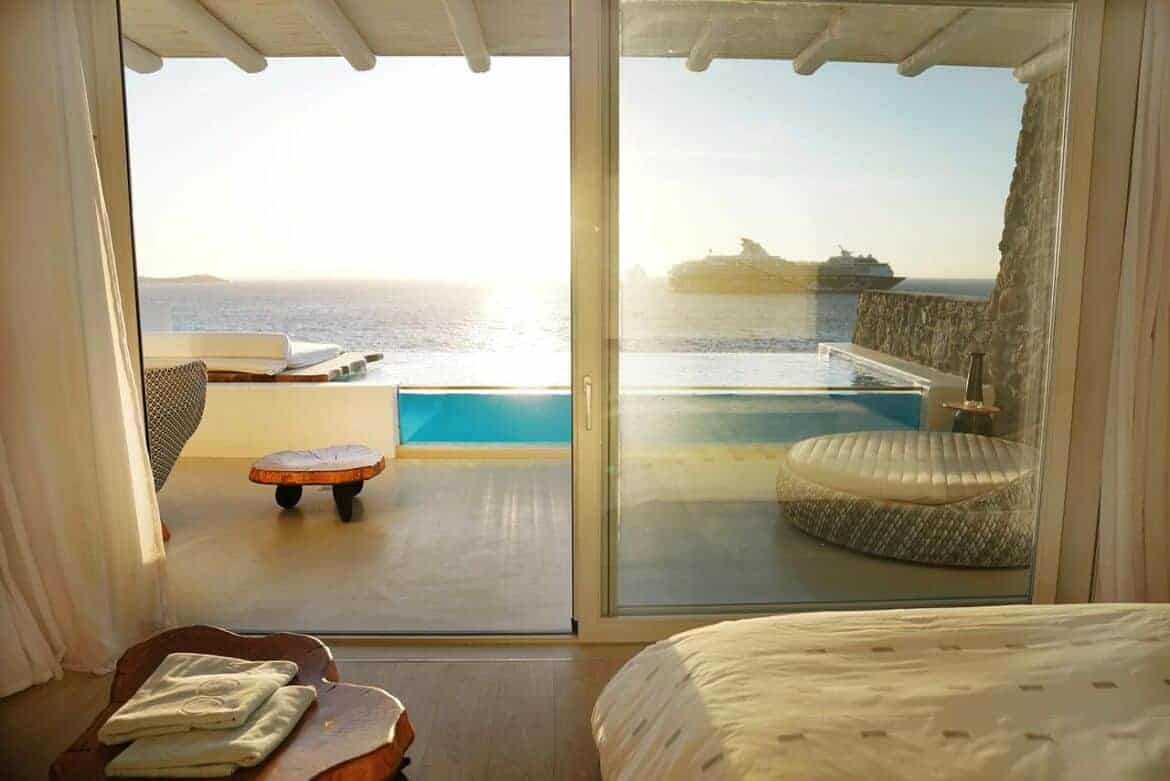 It doesn't get much more unique than this suspended pool at the Cavo Tagoo Resort in Mykonos. This luxurious suite has all the beauty, seclusion, and swim time you could want on a vacation.
The Holiday Inn Shanghai Pudong Kangqiao in Shanghai, China has a glass bottom pool more than 300 feet high.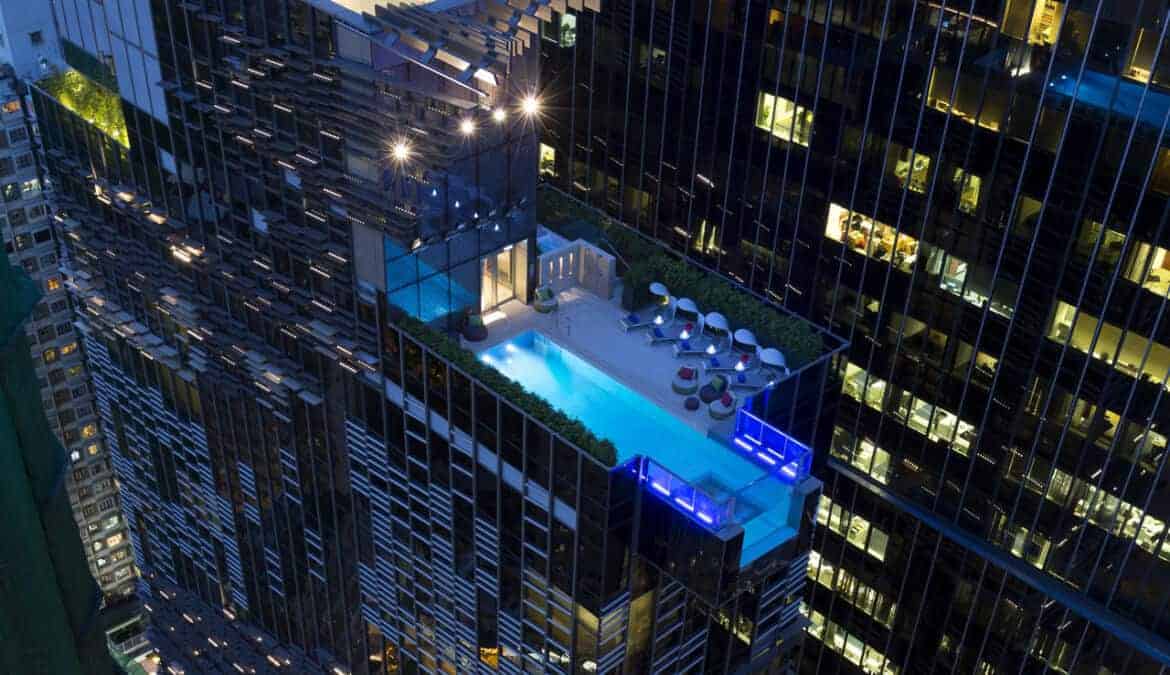 Check out the bustling streets of Hong Kong on this rooftop pool that stretches over the edge of the Hotel Indigo.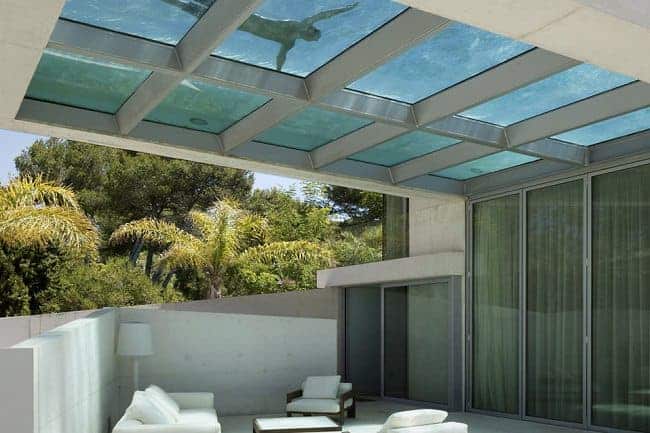 The Jellyfish House, as it's known, sits along the coast of Spain with sea views as well as the Sierra Blanca mountain range. Its spectacular suspended pool adds some modern marvel to the 7,000 square foot house.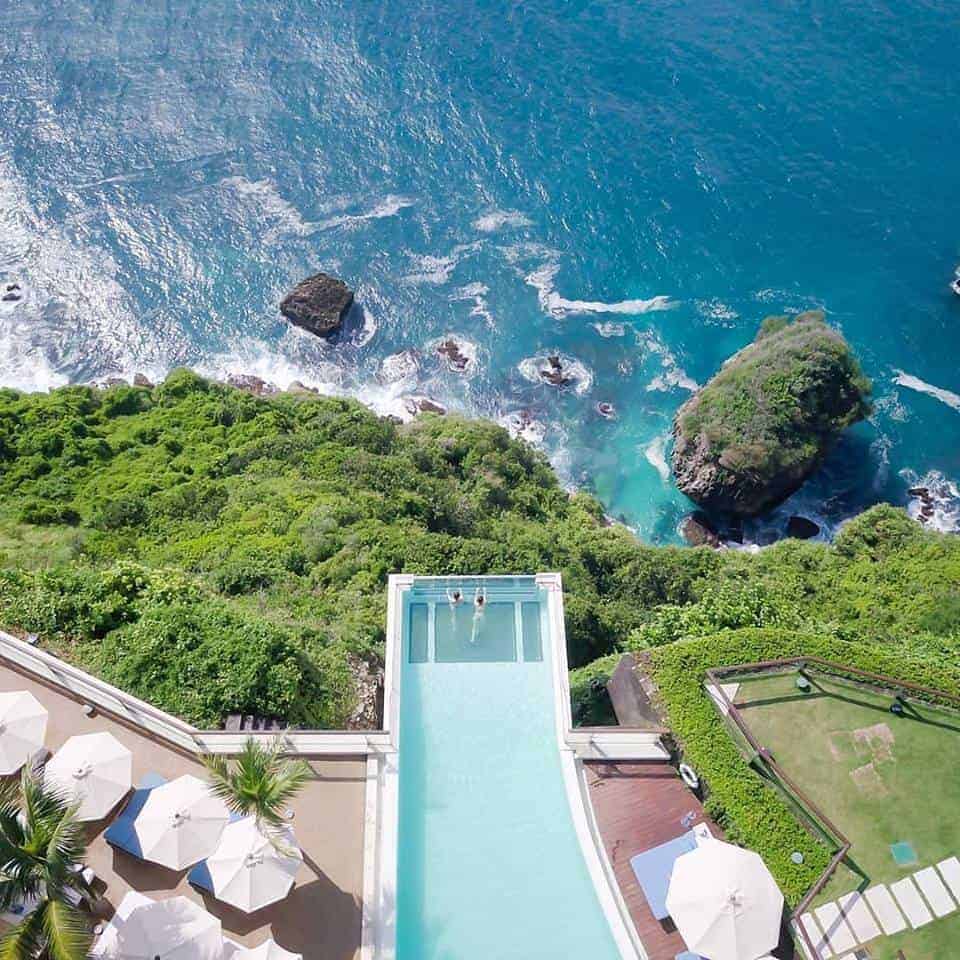 This cliffside hotel in Bali is a breathtaking feat of architecture. The Edge in Uluwatu has a pool that sits out over the 530 foot limestone cliff and makes for a captivating swim.
The Adelphi Hotel in Melbourne, Australia is all about luxury and pampering its guests with the most delicious desserts and spa services. A deck and cantilevered pool make for an interesting swim. The pool extends almost six feet out into the air for a view of Flinder's Lane below.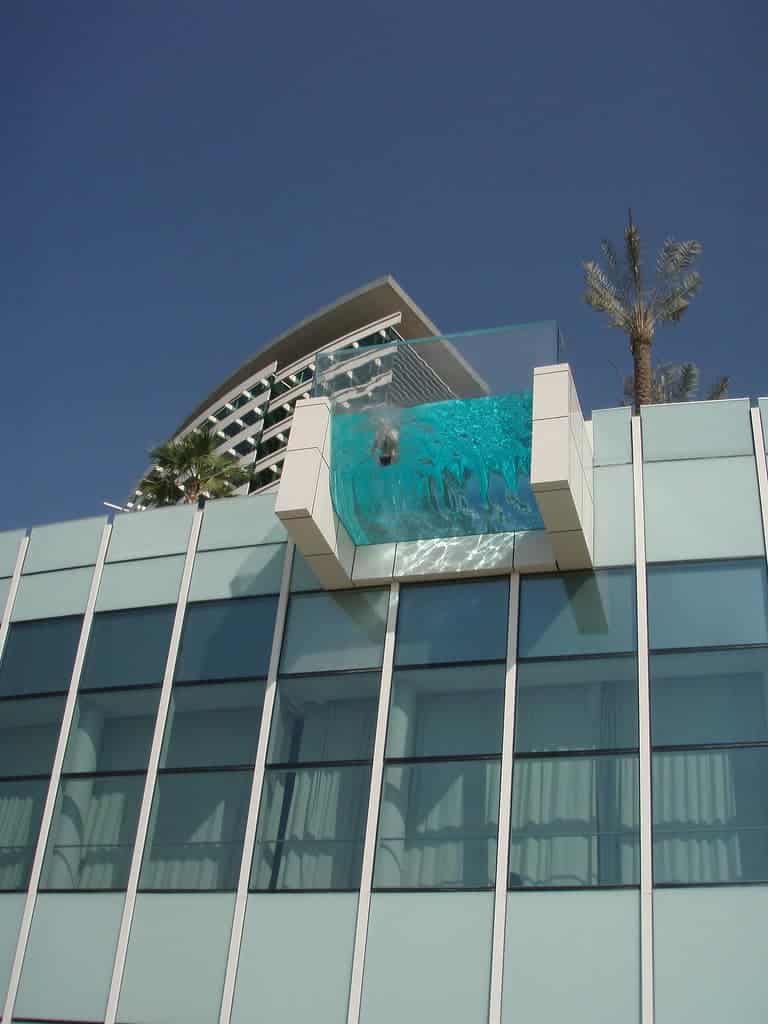 Dubai is known for its incredible architectural structures, and the InterContinental Festival City Hotel doesn't disappoint. The curved plexiglass bottom makes it feel like a freefall from the sky.