Today's featured item is the Swai fish. I honestly have never even heard of this type of fish before, but apparently it's insanely popular right now. Why? Well it's a mild flavored fish that is budget friendly.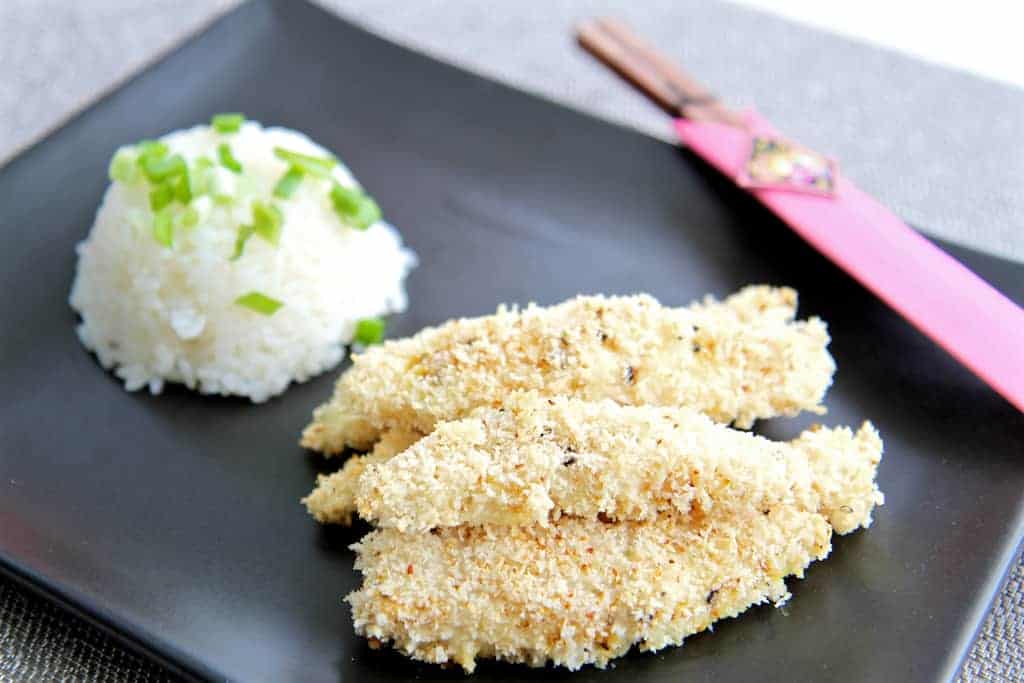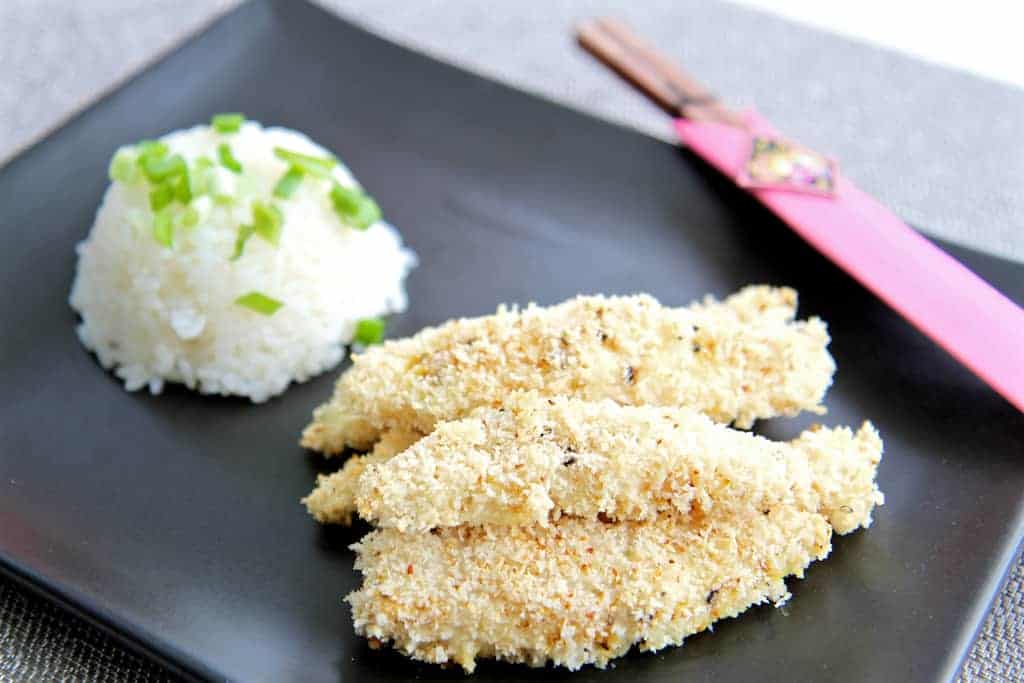 I'll be honest. This week's creation had me wrestling with what to make. I really wanted to try making a traditional Korean dish with this fish but realized that the meal would have probably gone against the "easy" theme for this series. I then switched gears to something kid friendly and finally decided on this Asian Inspired Spicy Baked Fish Sticks recipe. (Just remember to omit the Japanese pepper spices from the Panko mixture to make this kid friendly!)
These are excellent on their own, but would also be tasty with a light citrus flavored tempura sauce too!
Asian Inspired Spicy Baked Fish Sticks
2014-04-10 15:46:56
Quick, easy and light, these Swai fish sticks are great for an asian inspired adult meal.
Ingredients
1/4 cup buttermilk
1 cup panko breadcrumbs
1 tsp garlic powder
1 tsp onion powder
1/2 tsp salt
1/2 tsp pepper
2 swai filets
Instructions
Preheat oven to 350F and place a cooling rack sprayed with non-stick spray on a baking sheet.
Place buttermilk in a wide shallow dish. (I like to use square sandwich sized tupperware)
Place all other ingredients except for fish in another wide shallow dish and mix well.
Cut swai filets into 1-1 1/2 inch thick strips.
Place fish into buttermilk and toss to cover.
Dredge fish strips one by one through panko mixture, rolling to cover all sides.
Place on prepared cooling rack.
Bake in preheated oven for 20-25 minutes, or until fish is flaky/cooked through.
Surf and Sunshine https://www.surfandsunshine.com/