One of my favorite places in the world is Italy, and from my encounters, I am not alone. The people, the culture, the history, the architecture, and oh, the food! One of my favorite souvenirs to bring back from my travels, are authentic recipes. They allow me to not only share some of the smells and tastes with my family and friends, but I also get to "relive" my trip.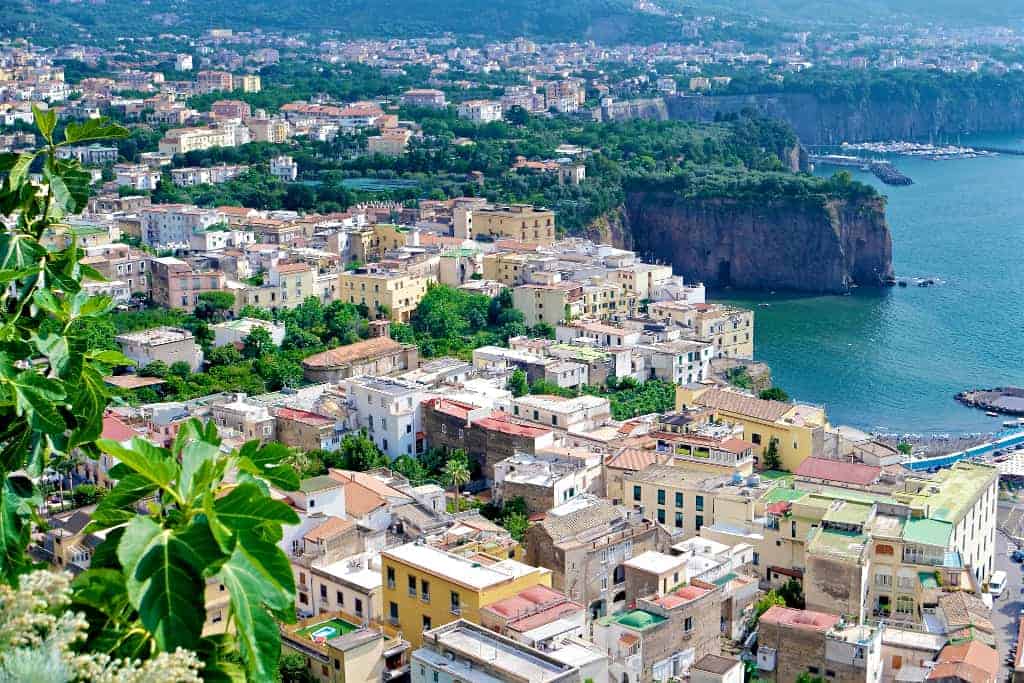 Clarkson Potter is partnering with me for a giveaway!
So when I was asked if I wanted to share this amazing new cookbook, Giada's Italy: My Recipes for La Dolce Vita with my readers, I couldn't refuse. Filled with stunning photography, mouth watering recipes and a glimpse of Rome, Giada's latest book is a lavish exploration of her food roots and the lifestyle traditions that define la bella vita, with the contemporary California twist that has made her America's most beloved Italian chef.
Here is just a small sampling of the deliciousness that awaits inside the cover:
Burrata with Nectarines and Corn
Spicy Calabrian Shrimp
Pappa Al Pomodoro
Marinated Salumi Sandwich
Sicilian Tuna Salad Sandwich
Positano Pizzas
Bruschetta with Burrata and Kale Salsa Verde
Cacio e Pepe with Pancetta and Arugula
Spicy Linguine with Walnuts and Mint
Lemon and Pea Alfredo
Italian Sheet-Pan Chicken with Bread Salad
Asparagus with Grilled Melon Salad
Salted Dark Chocolate Chunk Brownies
About Giada's Italy
America knows and loves Giada De Laurentiis for her lighter, healthier takes on classic Italian fare. In her newest cookbook, she invites fans and home cooks to get to know the flavors and stories that have inspired her life's work. Here, she shares recipes for authentic Italian dishes as her family has prepared them for years while infusing them with her signature fresh flavors to make them her own, like in her Grilled Swordfish with Candied Lemon Salad; Spaghetti with Chianti and Fava Beans; Asparagus with Grilled Melon Salad; Bruschetta with Burrata and Kale Salsa Verde; and Fennel Upside Down Cake.
Filled with gorgeous photography of Italy, peppered with family stories, and complete with more of Giada's tips and advice for cooking up fabulous meals with ease, Giada's Italy is a stunning celebration of Italy's flavors as only Giada could present them.
About the Author
GIADA DE LAURENTIIS is the Emmy Award-winning star of Food Network's Everyday Italian, Giada at Home, Giada's Holiday Handbook, and Giada in Italy; she is also a judge on Food Network Star, a contributing correspondent for NBC's Today show, and the author of seven New York Times bestselling books. She recently published the eighth in her series of books for young readers, Recipe for Adventure. She has a namesake restaurant on the Las Vegas Strip with a second location planned for 2018. Born in Rome, Giada grew up in Los Angeles, where she now lives with her daughter, Jade.
Visit GiadaDeLaurentiis.com
Follow Giada on Twitter, Facebook, and Instagram
#GiadasItaly
The Giveaway
Enter for a chance to win Giada's Italy: My Recipes for La Dolce Vita plus seasonings & ravioli-making tools from Giada's Williams-Sonoma collection to bring la dolce vita to everything you make! ARV $120.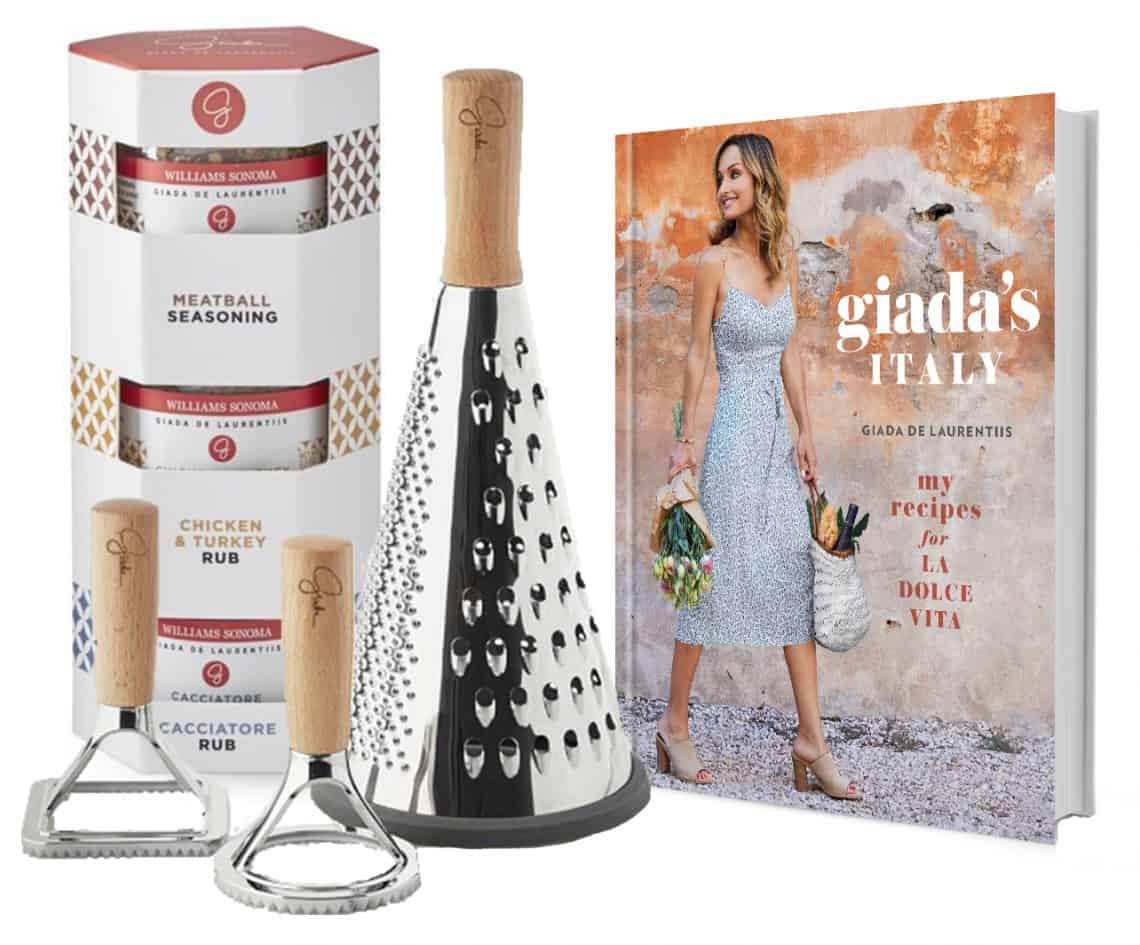 How to Enter to Win
Step #1: Please leave a comment here on the blog with your favorite Italian meal or which recipe above you'd like to try first!
Step #2: Use this easy giveaway form below to record your entries – good luck!! The comment entry is the only mandatory one you must complete to enter. All others are purely optional for those that really want to win!