I've been in need of an Aaron Paul fix since the finale of Breaking Bad. I still might be in denial that it's actually all over. Who knew I'd get the opportunity to fill that void at the Need for Speed premiere last night at TCL Chinese Theatre?!
This premiere was rolled out in style with two Ford Mustangs adorning the red carpet, including the newly unveiled 2015 Ford Mustang. When you think of speed, you're probably thinking of the iconic Mustang's loud roaring engine. I know I do!
Director Scott Waugh and stars Aaron Paul, Scott Mescudi, Rami Malek, and Ramon Rodriguez all arrived to the TCL Chinese Theatre in cars from the movie.
Other famous faces showed up for what was sure to be an in your seat adrenaline rush, including, Tony Hawk, Tito Ortiz, Betsy Brandt, Gilles Marini, Charlotte Ross, and Courtney Hansen.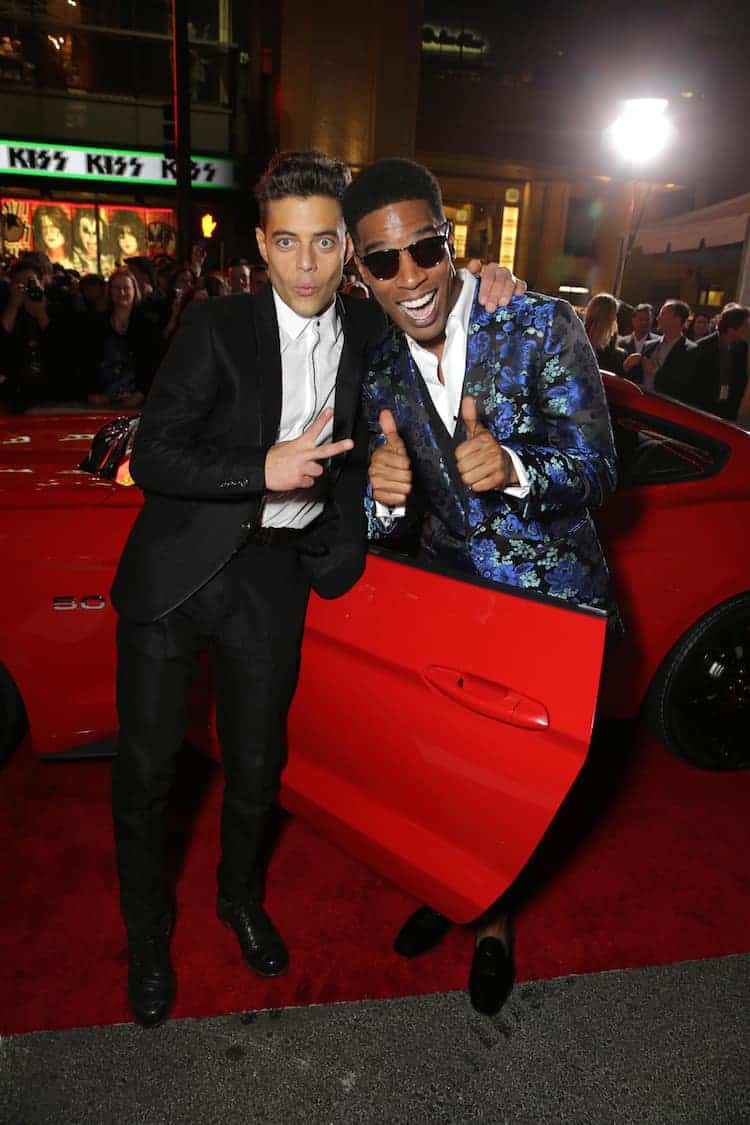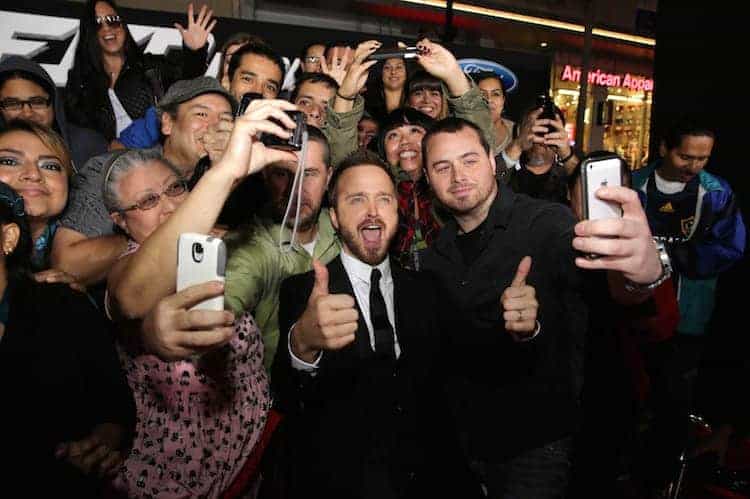 Inside the TCL Chinese Theatre, Director Scott Waugh, introduced the movie by attributing the high-octane action to his previous experience as a stunt performer. The next 130 minutes of the 3D experience had the crowd cheering and griping their seats.
Immediately after the movie we joined the cast and celebrities at OHM Nightclub for the DreamWorks Need For Speed After Party! Inside the sleek club they served a delicious array of appetizers, deserts, and a signature drink- the Pony Up (So perfect!). It was pretty awesome mingling with the celebrities and enjoying cocktails.
It's safe to say that Need For Speed will satisfy the car aficionado and adrenaline junkie. Ladies, you will not be disappointed with the eye candy on screen. This is definitely a movie I would ask to see on date night!
Like Need for Speed on Facebook: Facebook.com/NeedForSpeed
Follow Need for Speed on Twitter: @NeedforSpeed
Tweet the Hashtag: #NFSMovie
Follow Need for Speed on Tumblr: Needforspeedmovie.tumblr.com
Follow Need for Speed on Instagram: @NeedForSpeed
Visit the website: TheNeedForSpeedMovie.com
I attended the premiere and party as a member of the press. All opinions remain my own.