I have a confession…I can't cook. Really, I am pretty much burn or destroy anything I try to make, and my husband does 99% of the cooking. My lack of focus and inattention to detail is my main downfall. Also, probably the fact that I multi-task constantly. If I need to cook, I make one of three things – macaroni and cheese (from the box, obviously), PB&J, or cereal. However, in the new year, I have been trying to expand my horizons, and I have been cooking! Well, trying. I definitely needed a little direction so I have been watching The Kitchen on Food Network.
With an all star cast of Food Network gurus, there are incredible recipes, tips, and answers to viewer questions that have helped me develop my cooking skills. The hour long show also has games and trivia that add some fun to the cooking experience. You can also checkout a library of their recipes online at The Kitchen. There is an immense variety which is very helpful especially to me since I am still a novice, and I am not quite ready to tackle a four course meal, yet.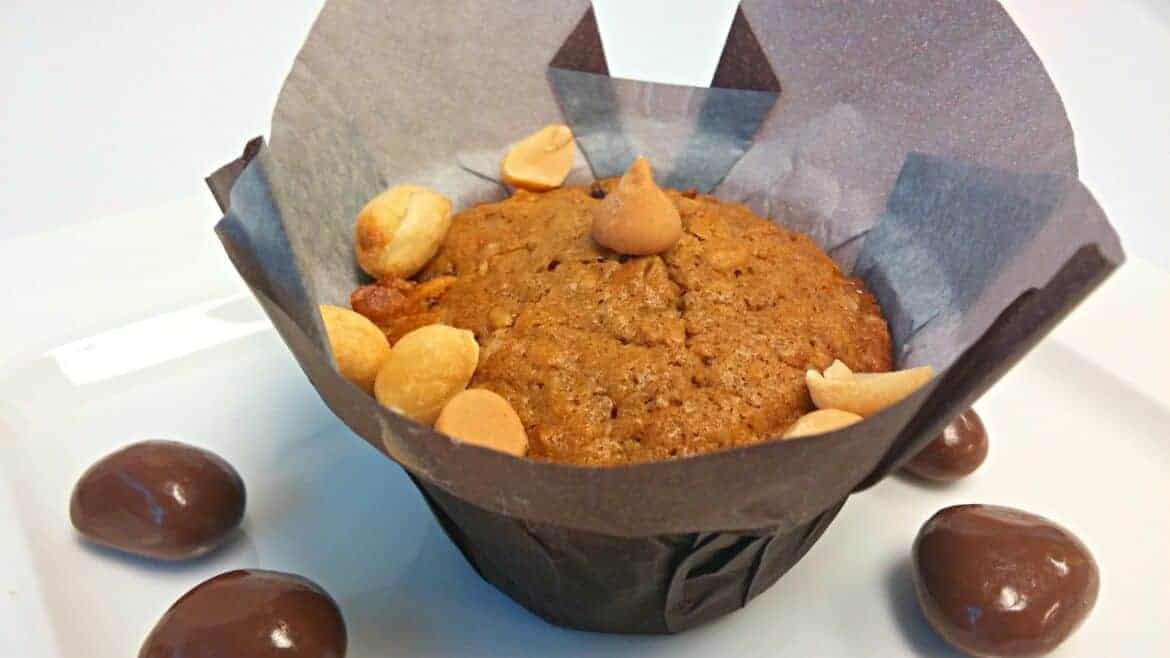 One of the first recipes I tried from The Kitchen was oatmeal muffins. It was quick, easy, and honestly, one of the first recipes I made that actually turned out. I was so pleased with myself, I bought fancy muffin papers and made a second batch which I gave to family and friends like a golden tickets. It was a bit overkill, but I couldn't believe that I actually made something that tasted so good!
Check out the recipe below and try your own oatmeal muffins. With dried fruit and white chocolate chips they are just the right amount of sweet for an A.M. snack.
Oatmeal Muffins
2016-01-29 08:49:45
Delicious oatmeal muffins with a sweet treat on the inside.
Ingredients
1 1/2 cups old fashioned rolled oats
1 cup of milk
1 cup all purpose flour
1 teaspoon baking powder
1 teaspoon ground cinnamon
1/2 teaspoon baking soda
1/2 teaspoon kosher salt
1 stick of unsalted butter, melted and cooled
2 large eggs, lightly beaten
1/2 cup lightly packed brown sugar
1/4 cup diced, dried apricots
1/3 cup white chocolate chips
1/4 cup dried cranberries
Instructions
Mix oats and milk in a large bowl and let stand for 30 minutes.
Preheat oven to 400 degrees Fahrenheit and line muffin tin with 10 paper liners.
In another medium bowl, whisk the flour, baking powder, cinnamon, baking soda, and salt.
Stir the melted butter, eggs, and brown sugar into the bowl of oats and milk. Mix well.
Stir flour mixture into oat mixture and mix well.
Fold in the white chocolate chips and dried apricots and cranberries.
Scoop two tablespoons into each cupcake tin.
Bake about 20 minutes until an inserted toothpicks comes out with only a few crumbs.
Adapted from The Food Network
Surf and Sunshine https://www.surfandsunshine.com/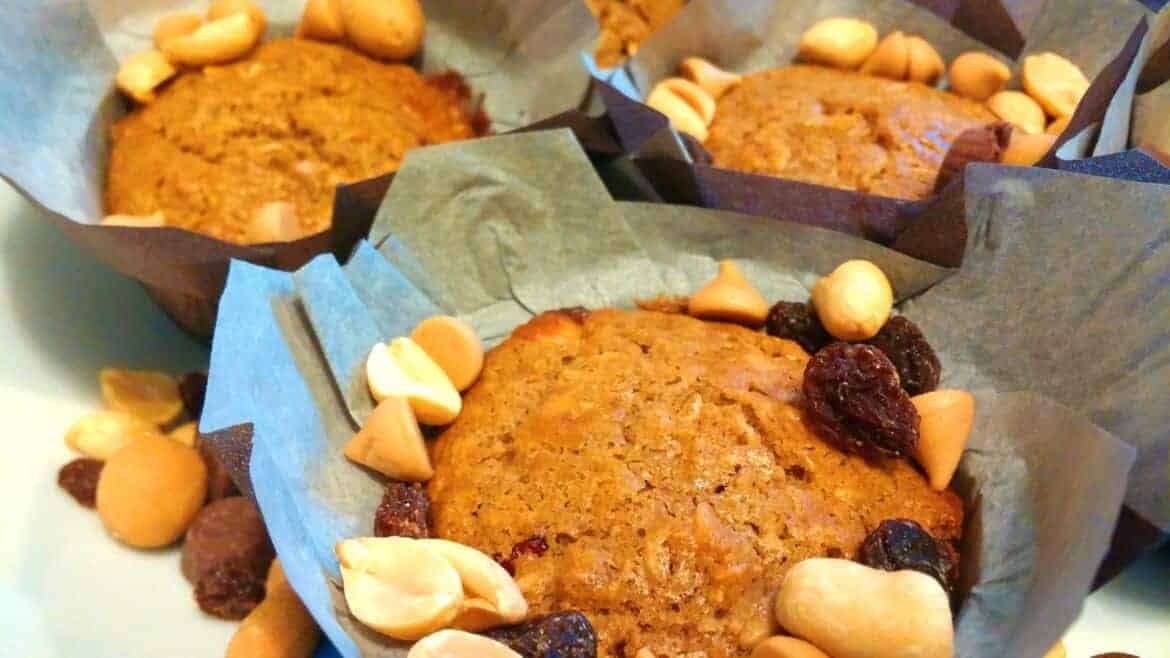 You can watch The Kitchen and many other great Food Network programs on Verizon FiOS channel 131. Surf and Sunshine also has a bunch of recipes to share and is a member of the #LifeonFiOS Blogger program. All opinions remain our own.