Its summer time and you know what that means! It's time for backyard barbecues, weddings, family reunions, and summer soirees. With it summer brings it's seasonal delicacies from food to drink. One of which is the Sangria. Admittedly, I like a good Sangria any time of the year but there is no denying it's a summer staple. I think one of the reasons Sangria is associated with summer is the abundance of fresh fruit available. Another reason is that Sangria is a very forgiving beverage they can be served up sweet, sour and even spicy giving it the ability to easily pair with almost anything on the menu.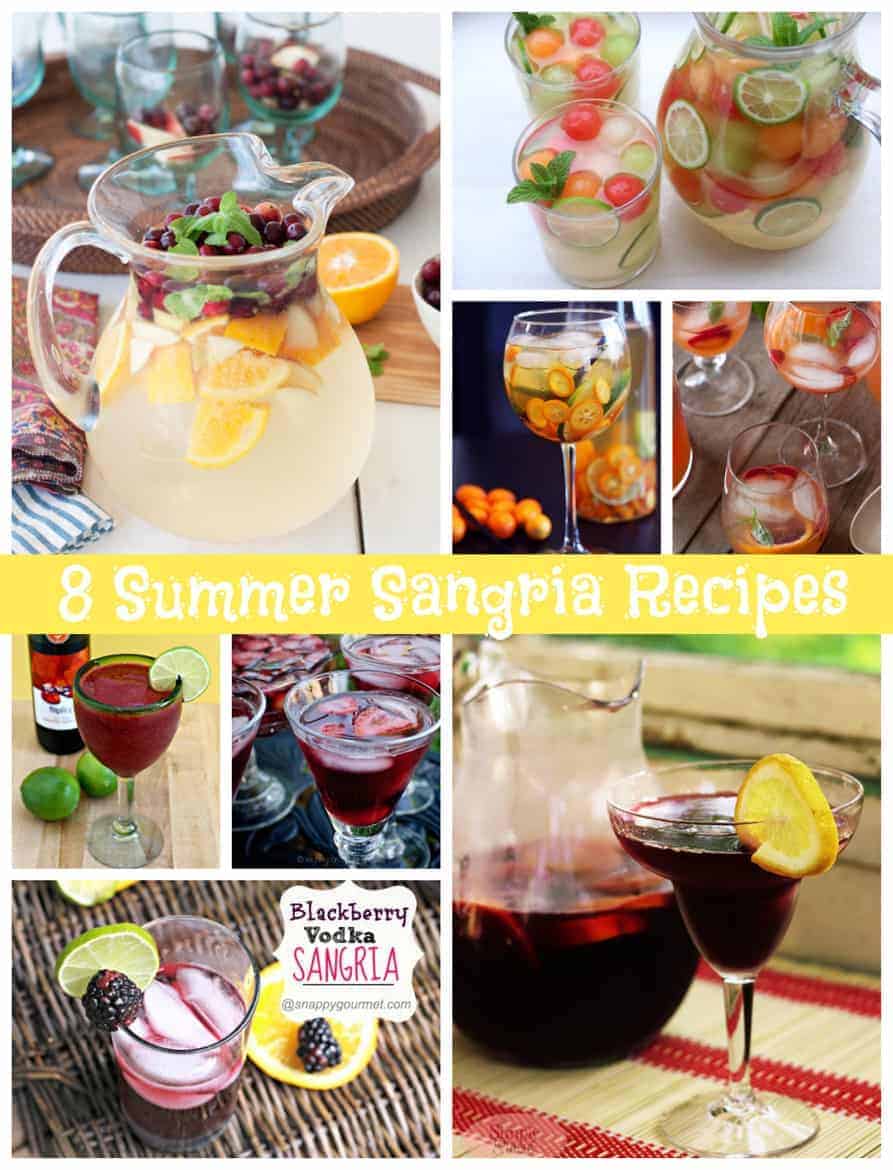 If this is your first foray into making your own Sangria you've come to the right place because the following 8 recipes are not only diverse, we offer them in both red and white wines. But first, it's important to know exactly what Sangria is. The concoction is a typical beverage from Spain and Portugal. It normally consists of wine, chopped fruit, a sweetener, and a small amount of added brandy or carbonated beverage. The wine acts as a base with the other ingredients acting as enhancers.
Generally, you can use a variety of fruit in your recipes including berries, melons, oranges, lemons, apples, peaches, pineapples, grapes, kiwifruit and mango. Sweeteners include honey, sugar, syrup, or orange juice.
Red Sangria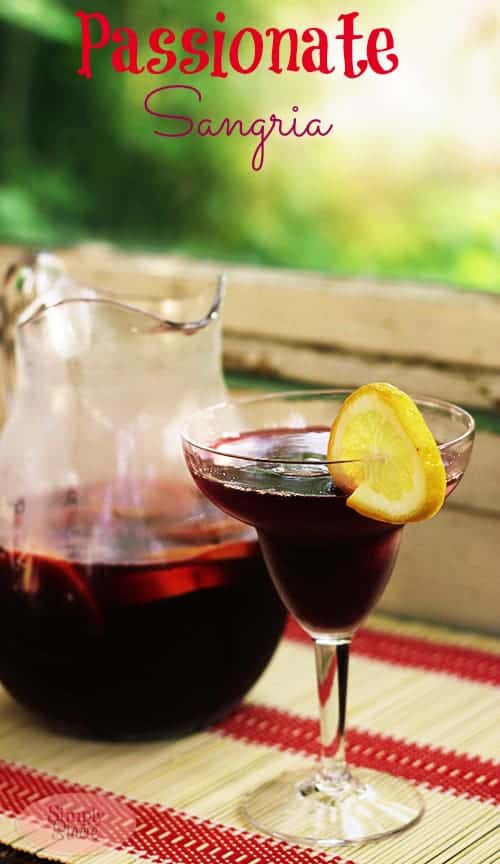 Passionate Sangria by Simply Stacie
The Passionate Sangria has a dark rich, red color and makes for a pretty drink.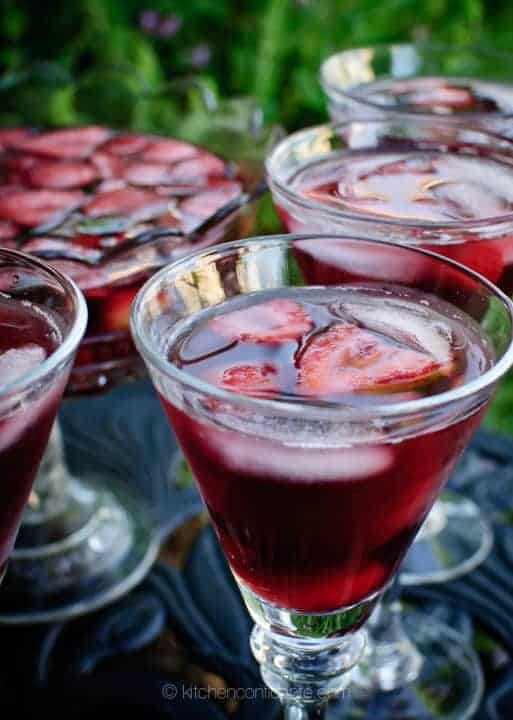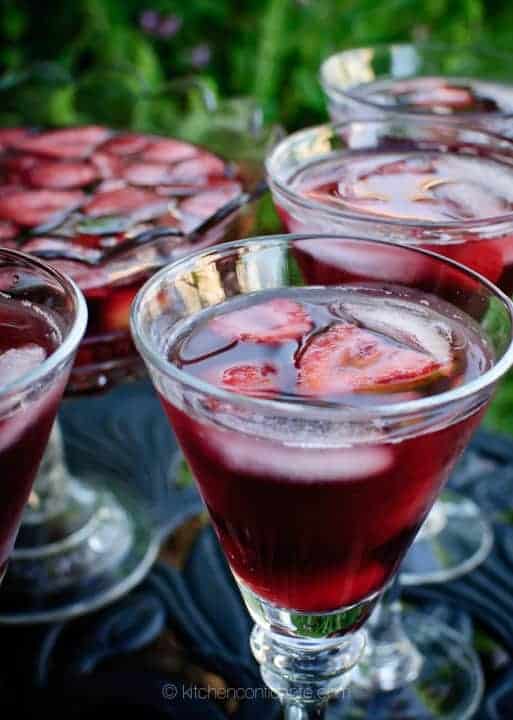 Summer Sangria with Rum by Kitchen Confidante
Made with strawberries, plums and cherries this summer sangria recipe promises to be "utterly refreshing."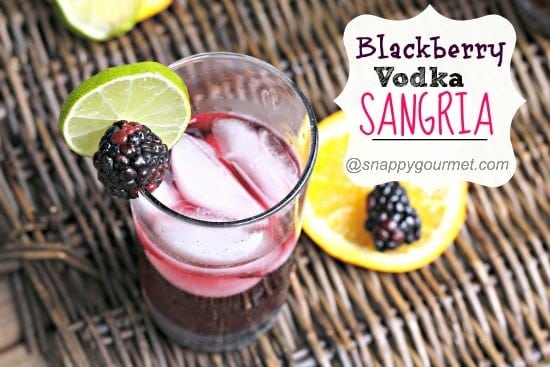 Blackberry Vodka Sangria by Snappy Gourmet
If you're feeling a little more adventerous this Blackberry Vodka Sangria Recipe begins with its own blackberry simple syrup.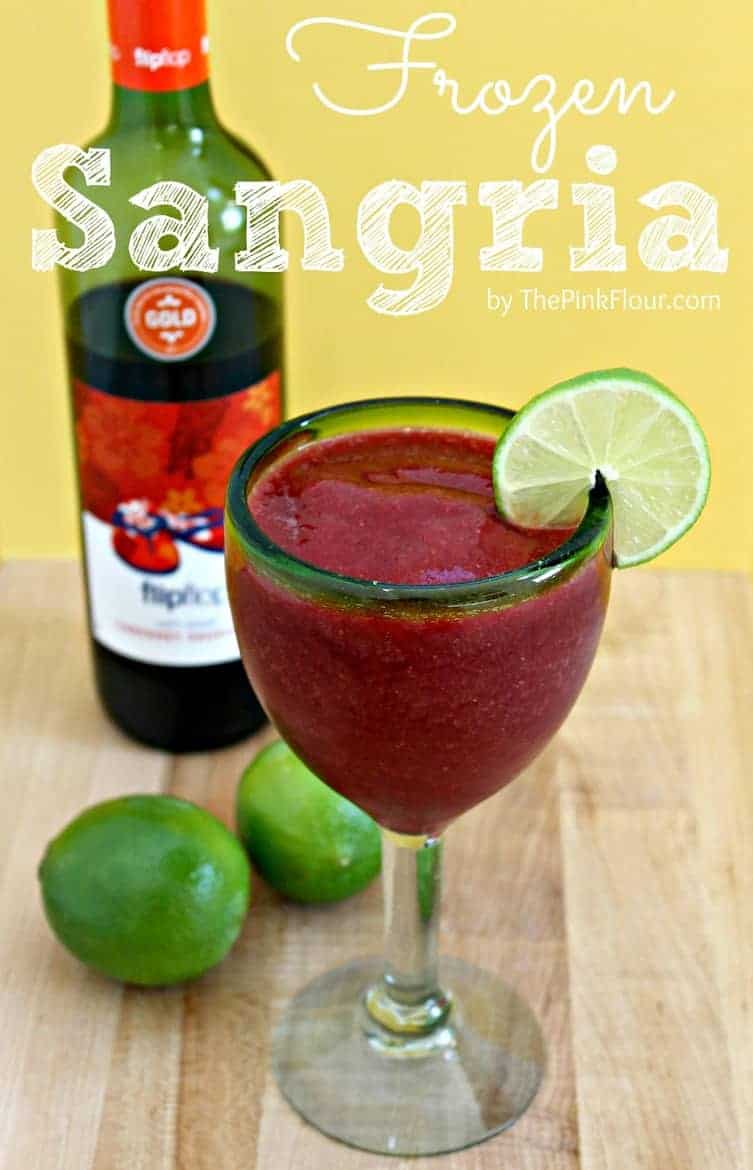 Frozen Sangria by The Frugal Girls
A frozen Sangria is perfect for those unbearably hot days we have to look forward to in August. It's perfect for when ice cubes just wont do – and no one wants to risk watering down a perfectly good sangria anyways.
White Sangria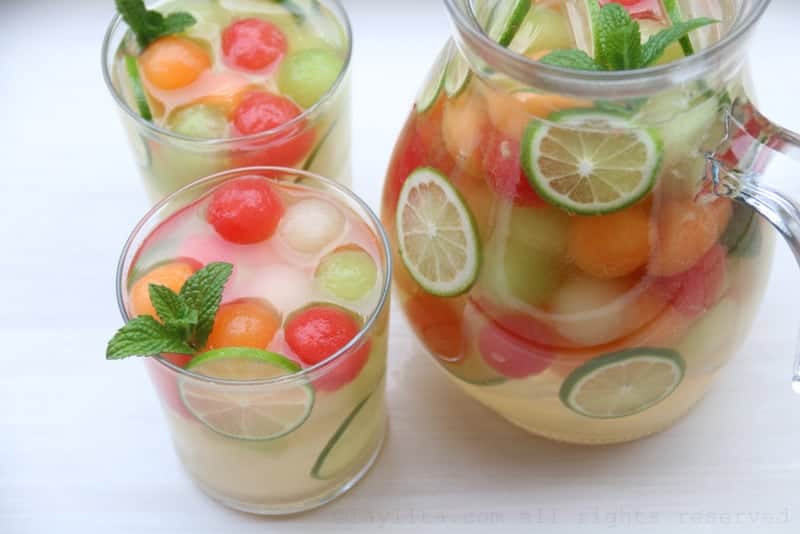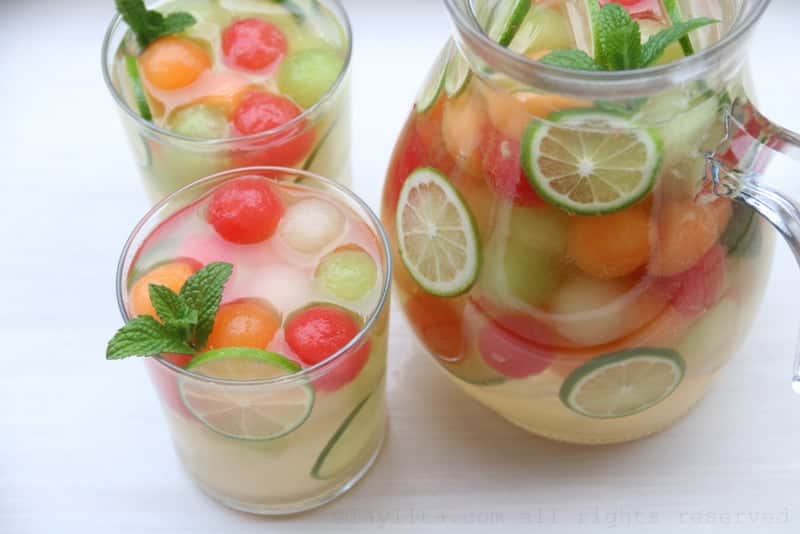 Melon sangria by Laylita
I love the amount of fruit in this Melon Sangria,it's like a drink and a snack in one.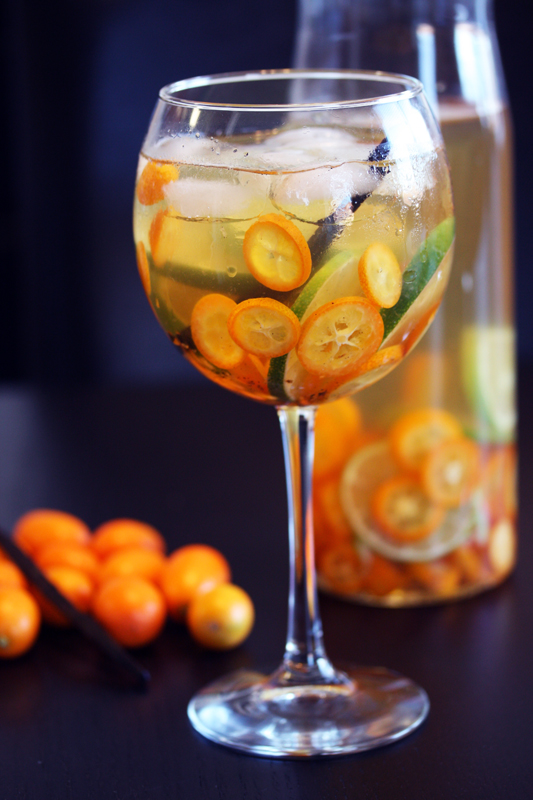 Kumquat Sangria by Chef Wanabe
Kumquats grow in the backyard of our Florida home and they're such a deliciously sweet little fruit which makes them perfect for Sangria.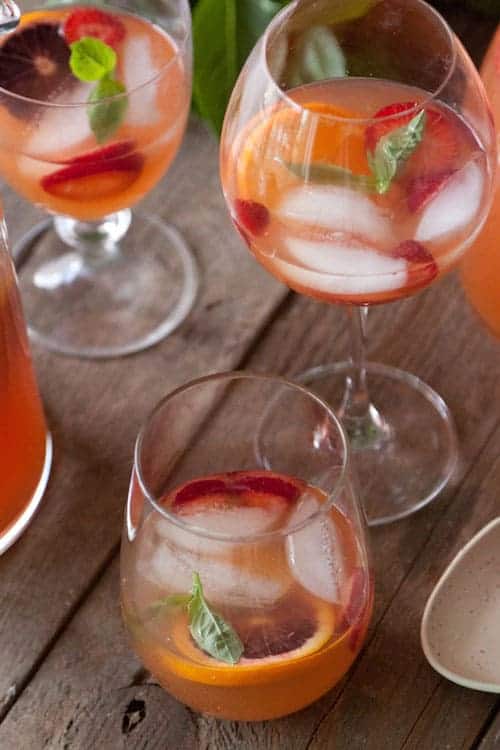 Citrus and Basil Sangria by Whats Gaby Cooking
I like the unique addition of basil to this Sangria recipe.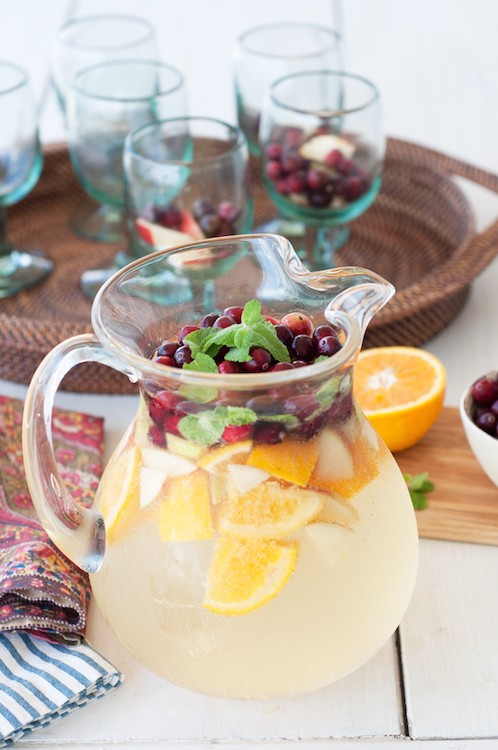 Seasonal White Sangria by Marshalls Abroad
With ingredients like sparkling cider, cranberries and mint I find this seasonal white sangria would be perfect in the summer or the winter.