This adorable Snowman Cupcake recipe is something easy to make last minute and whips up quick. Kids can help too!
Looking for a cute holiday treat that looks like you spent hours making them? These Snowman Cupcakes are pretty quick to make and they freeze thaw nicely so a perfect make ahead item-just make sure to store them in a container that will keep them from touching and allow you to remove them easily when ready to serve.
TIP: Freezing first uncovered in the cupcake pan you make them in and then covering in an air tight container after they are hard worked nicely.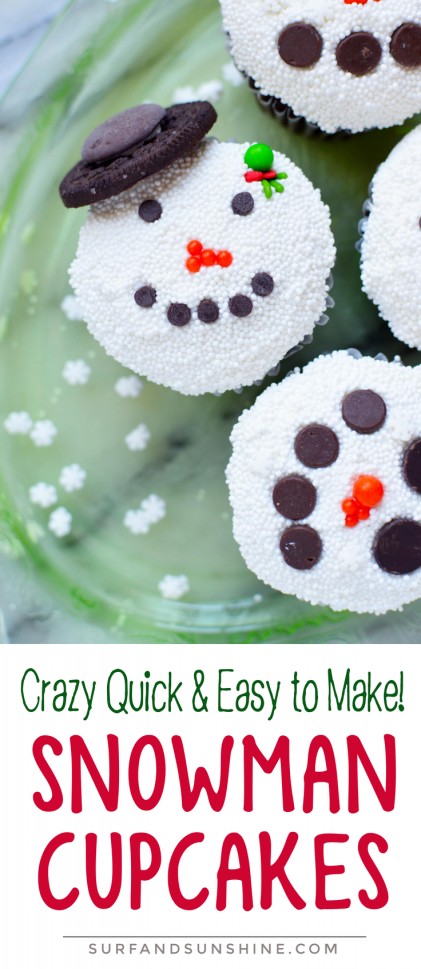 Pin this for later!
Snowman Cupcake Recipe
Ingredients
favorite cupcakes
white frosting
sandwich cookies or thin mints
chocolate wafers
mini chocolate chips
regular chocolate chips
tiny white nonpareils or white sparkling sugar or edible glitter flakes
small orange nonpareils or other orange candies for the carrot nose (these edible icing carrots may work well!)
mixed shape and size red and green candies to make tiny holly berry clusters (or you can try these holly sprinkles or holly and berry candies)
A little extra frosting to help the hats stay in place
Instructions
Go ahead and make or purchase your favorite cupcakes and frost with white frosting. Now you're ready to make them come alive ;)
You can make all the faces exactly the same, completely different or something in the middle, just have fun with it!
Start with a smooth frosting surface and then dip/press the cupcakes into the tiny white nonpareils.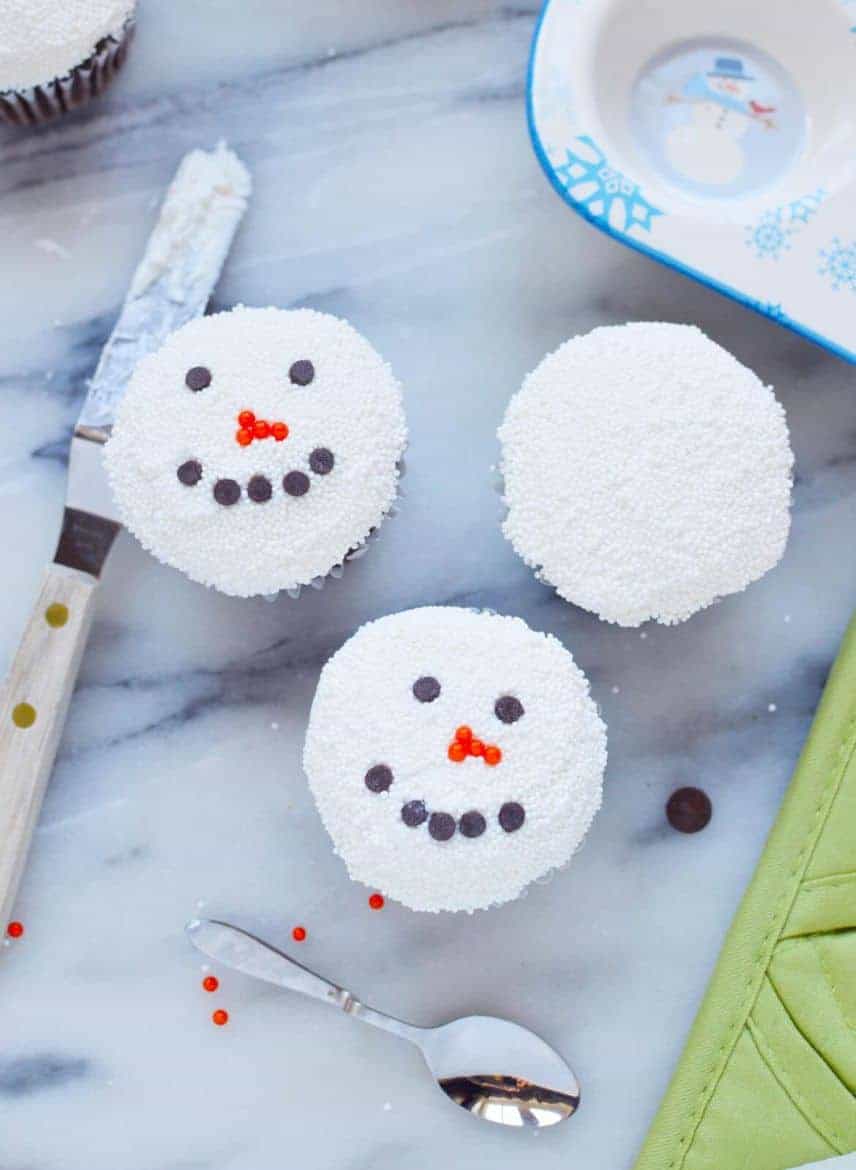 Add the eyes and mouths with the chocolate bits. Set in the orange candies to create a mini carrot nose.
Use a bit of frosting to add the cookies to make a top hat.
Cluster together a few of the red and green candies to try and make a small holly berry piece to the snowman.
Looking for more holiday recipes?