This is a sponsored post written by me on behalf of Lennox. All opinions are 100% mine.
Thanks to technology and science, we are increasingly aware of the things we are putting in and on our bodies. There are detox cleanses to help rid our bodies of toxins, but what about the toxins that are in our own homes? Studies have shed a new light on the chemicals used in many of the products we keep and use in our homes. The results are concerning and show a host of possible negative effects on our bodies. As such, there is a growing movement to be more mindful of the way we keep our homes, especially if we have children.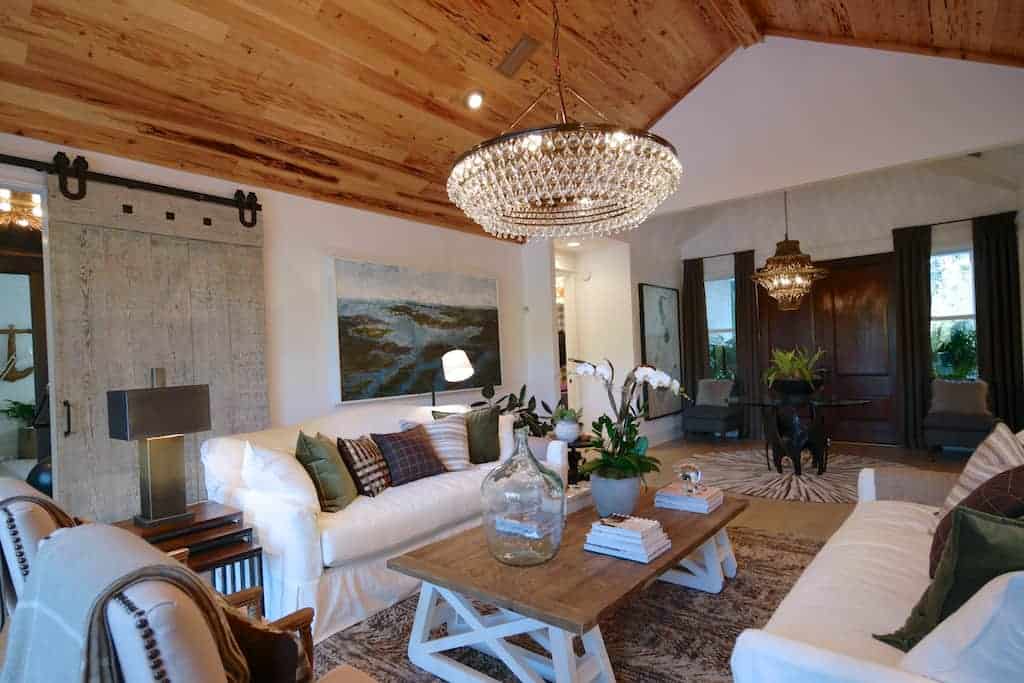 Did you know: It's estimated that the average home contains from 500 to 1,000 or more different chemicals? That's insane! So how does one go about detoxing your home? Here are just a few of the ways we've incorporated into ours.
1. Switch to Green Cleaning Products
This is something my family did a couple of years ago and we haven't looked back since. From using eco-friendly cleaners and "low voc" products to making our own, our family has found many ways to "go green" when cleaning. Using harsh cleaning chemicals can be harmful to you, your family and pets. Products containing quaternary ammonium compounds, phthalates and butyl can be particularly harmful. Check out our Household Uses for Baking Soda, and 7 Incredible Uses for Vinegar!
2. Use an Air Purifier or Upgrade Your HVAC System
The home's air quality can be determined by several factors, mainly the amount of pollutants inside, but also the humidity and ventilation levels. The U.S. Environmental Protection Agency has found that concentrations of pollutants can be up to 100 times higher indoors than outdoors. This is especially true when cooking on the stove or in the oven, as well as in the winter time when we tend to close up doors and windows, keeping our homes sort of "stale." The American Lung Association also estimates that most people spend 90% of their time indoors, so having clean indoor air is very important.
For those without an HVAC system: Consider getting a portable air purifier as well as an air quality monitor. When we first set ours up, I took note of the "starting" point of our air quality. It got worse whenever I vacuumed or cooked in the kitchen, but as the air purifier kicked in, I could see the levels getting better via the air quality monitor. Did you know washable, electrostatic air purifiers are 90% efficient? That's a dramatic improvement in the air quality of your home. Tip: Traditional filters generally capture less than 40% of the airborne pollen, dust and dirt. It's recommended to use electrostatic filters instead.
For those with an HVAC system: The PureAir™ S Air Purification system from Lennox cleans the air in your home better than any other single system you can buy. Single-area air cleaners may help the air in one room, but they don't address pollutants that can circulate throughout your entire home. The PureAir S is a whole-home solution that means cleaner air in every room. Many air cleaning systems filter out particles. Some combat germs, and some fight odors, but only the PureAir S Air Purification System addresses all three types of indoor air pollutants: Airborne particles, germs & bacteria, and chemical odors & vapors. Learn more about the Lennox products or Find a dealer near you.
If you spend a lot of time in your garage or she-shed: Lennox® mini–split systems are ideal for spaces like add-on rooms where installing or extending ductwork isn't practical – like a garage or she-shed. These mini-split systems are easy to install and one outdoor unit can support up to five indoor comfort zones, which would be perfect for a detached guest cottage. Bonus – they may even be eligible for money-saving rebates!
3. Toss Open the Windows
This is something we do often because I enjoy the fresh air (and we don't have A/C), but did you know that indoor air can be much more polluted than outdoor air? Modern insulation and more efficient windows and doors mean that your home is "air tight" which means it not only keeps warm or cool air in or out, but it also retains toxins, germs, and other contaminants. So air out your home as often as possible, especially in the winter time.
4. Dust Differently
Next time you dust, try skipping the sprays – which just introduce more chemicals in your home. Also skip feather dusters that only stir up the dust into the air. Instead, use microfiber cleaning cloths that attract dirt and dust and then just toss them into the laundry when finished.
5. Invest in a Dehumidifier
Consider investing in a dehumidifier for your home. Not only can it help eliminate dust mites and reduce allergies, it also helps combat mold and mildew in the house by keeping dampness and moisture at bay.