10 Fair Weather Wedding Appetizer Recipes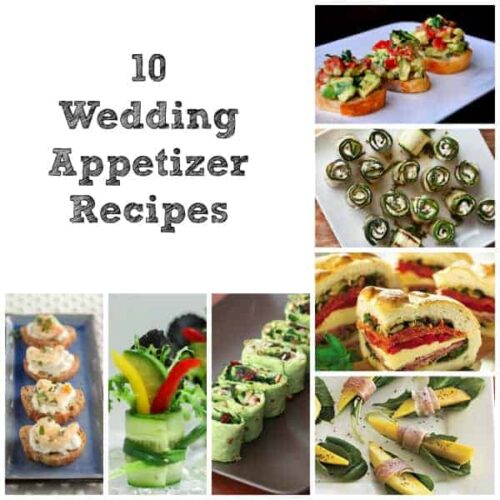 One of the best ways to keep your guest occupied during that time of transition between ceremony and reception is with food. Allow guest to pass the time by mingling over cocktails and appetizers. These particular appetizers are perfect for fair weather weddings – they're light, refreshing and cool.
10 Fair Weather Wedding Appetizer Recipes

Guacamole Bruschetta
This Guacamole Bruschetta is made up of avocados, tomatoes, fresh herbs and a dash of lime juice. It's a recipe that can be made ahead of time and created in bulk!

Cucumber Salad Bite
Love how refreshing these Cucumber Salad bites look. Make it fun by offering different dipping sauces or keep it simple and just offer one.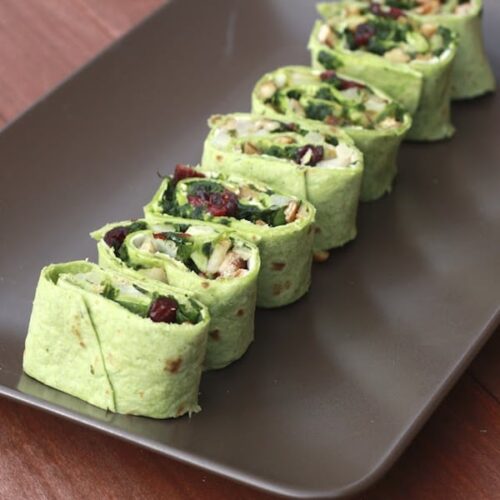 Spinach, Pear, Pecan, and Cranberry Pinwheels
These pinwheels are fruity, crunch and completely poppable, the makings of a great appetizer.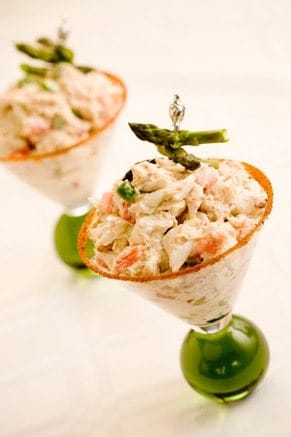 Crab Martini
If you're looking for a more substantial appetizer I recommend this Crab Martini. It can be served cool and is great to hold your guest over if your photos run long between the ceremony and reception.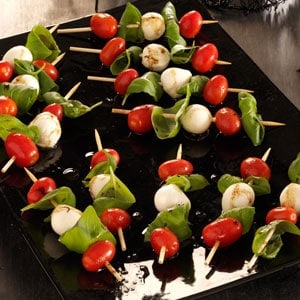 Caprese Salad Kabobs Recipe
LOVE Caprese salad, especially when it's on a stick.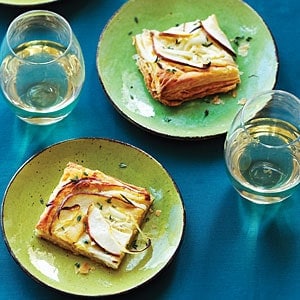 Blue Cheese and Pear Tart
This recipe is built only 4 main ingredients and looks delicious. Cut it up into small wedges for an appetizer or serve it with larger wedges and a salad.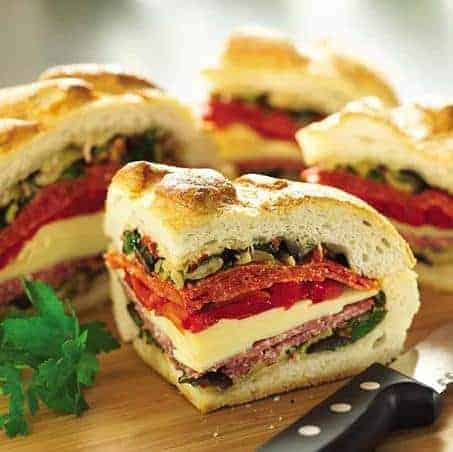 Italian Stuffed Sandwich
Another substantial, fun recipe is this Italian Stuffed Sandwich stuffed with two meats!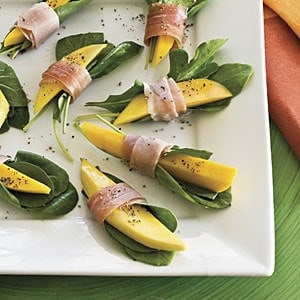 Prosciutto-Wrapped Mango Bites
I can only say yum. Ask for paper-thin slices of meat at the deli counter. This recipe can be made even easier with paper thin slices of meat and presliced mango.

Zucchini Bites with Harissa, Goat Cheese, Lime & Mint
These zucchini rolls are filled with spicy goat cheese, fresh lime juice, zest, and mint. They're little poppable bites full of favors.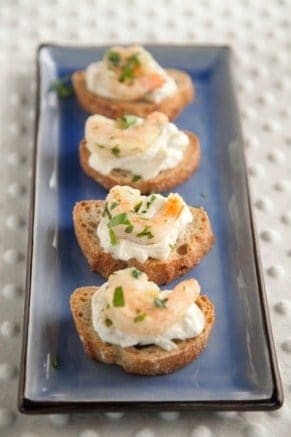 Shrimp Crostini
These Shrimp Crostini bites require only three simple steps.