On my wedding day, I didn't have any jewelry from my mother or grandmother to wear. When I dropped off my dress for the final alterations, I browsed quickly through the accessories at the bridal store, and was disappointed in the selection and the prices.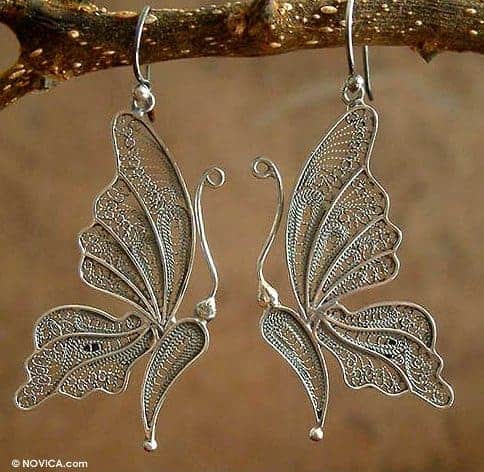 Since I prefer to wear unique, understated jewelry with a history, I wish I'd known about Novica's bridal collection. The jewelry is unique, hand crafted, affordable, and comes from different artisans from different regions around the world, allowing you to customize the "feel" of your wedding day look.
This Pearl pendant necklace, 'Infinite White' features a luminous white pearl, forms the symbol for infinity. Hand-crafted by Kenari, she's from a a village in Bali, famous for its gold and silversmiths.
The 'Violet Sea Breath' necklace by Matta Nandrakwang, is made in Thailand and features cultured pearls interspersed with cool green peridot.
The pearl flower necklace, 'Jasmine Garland' by Nareerat in Thailand, adjusts to the desired length with a silver plated brass clasp.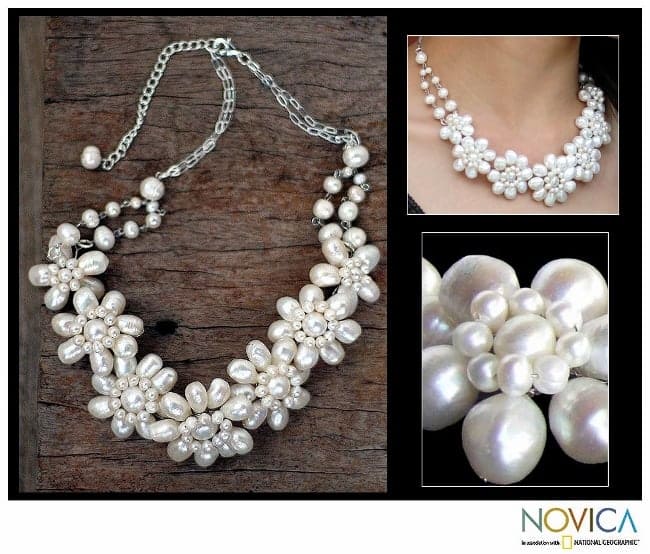 The 'Pink Peony' from Khun Boom in Thailand is simple and elegant.
The 'Radiant Sunflower' bracelet by Diah Ayu in Bali, is crafted of sterling silver and features a mabe pearl.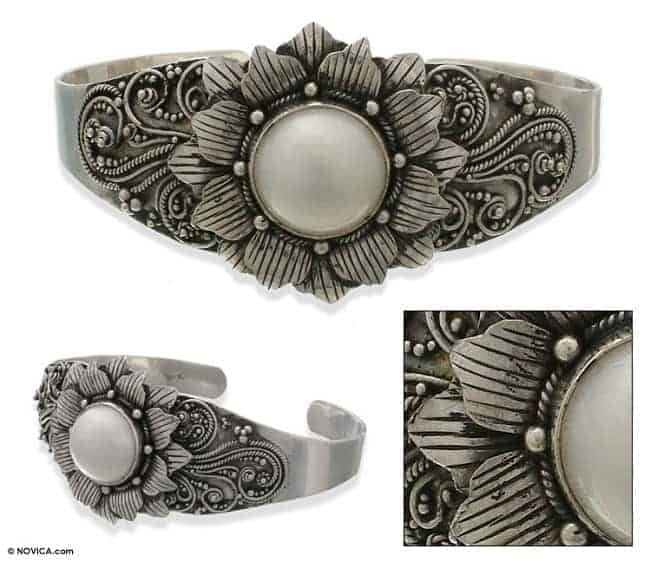 These beautiful earrings by Balinese jeweler Nyoman Rena, feature three pearl pendants that emulate the sun.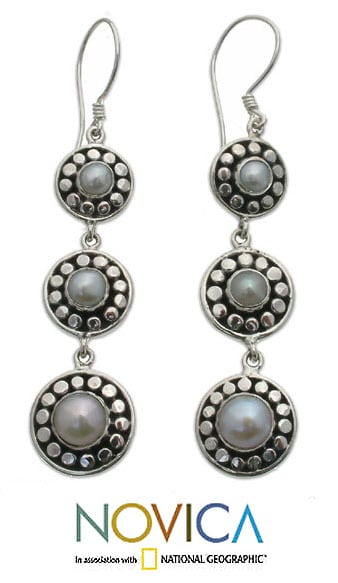 Faceted marcasite is used to create a sparkling 'Rose Oak' leaf that holds luminous pink pearls in the earrings by Thailand's Narinee.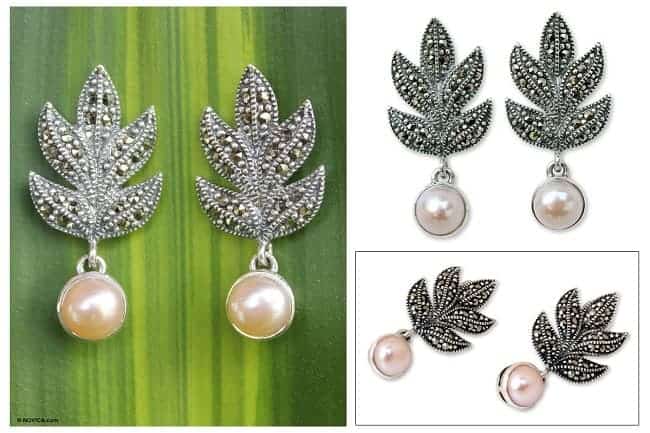 For those of you planning a wedding or event, you may be interested in the new curation feature, that lets everyone create their own curated collections of products, with the option to add mood shots. When you become a curator you increase awareness of artisans, AND you could win a trip to Machu Picchu!