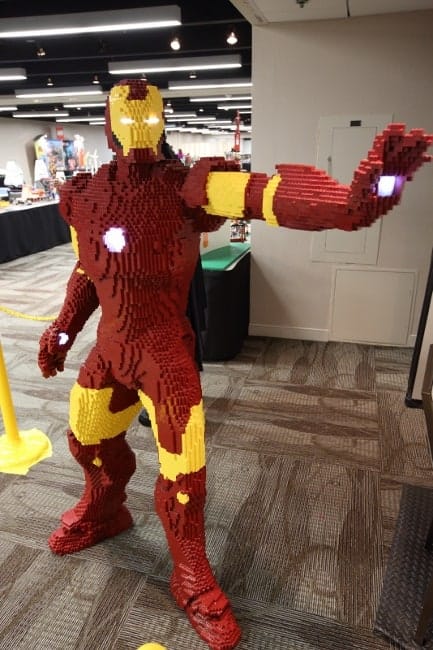 I'll admit it, I'm a #Fangirl. I love "Marvel's The Avengers", and if forced to choose a favorite, my answer is Iron Man. Maybe it's his uncanny wit, his ability to think on and off his feet, but most likely it's his high tech toys! With "Iron Man 3" set to hit theaters this May, I know a lot of fans are gearing up for it's release. Iron Man marathon anyone? So for the fanboys and fangirls I found some inspiration for the ultimate Iron Man fans, to share with you.
The Iron Man above, was made completely out of LEGOs by 14 year old Evan Bacon (his real last name). It's six feet tall and made from over 18,000 LEGOs. (Source: BitRebels) That kid has some serious talent, check out the attention to detail!
While Iron Man doesn't have to worry about ironing his armor with a traditional iron, Tony Stark may use one to stay looking sharp. Check out this Iron Man inspired iron. (Source: SmartGirls Facebook)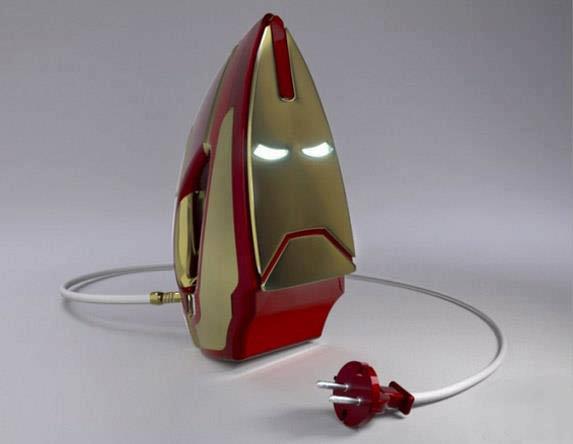 Every superhero needs a pair of gloves, and Louie's Loops not only made an awesome Iron Man pair, but they also shared their pattern!
Do you need Iron Man to watch over you? This stained glass is made of 334 pieces of glass and took the creator over 100 hours to put assemble! (Source: Nerd Approved)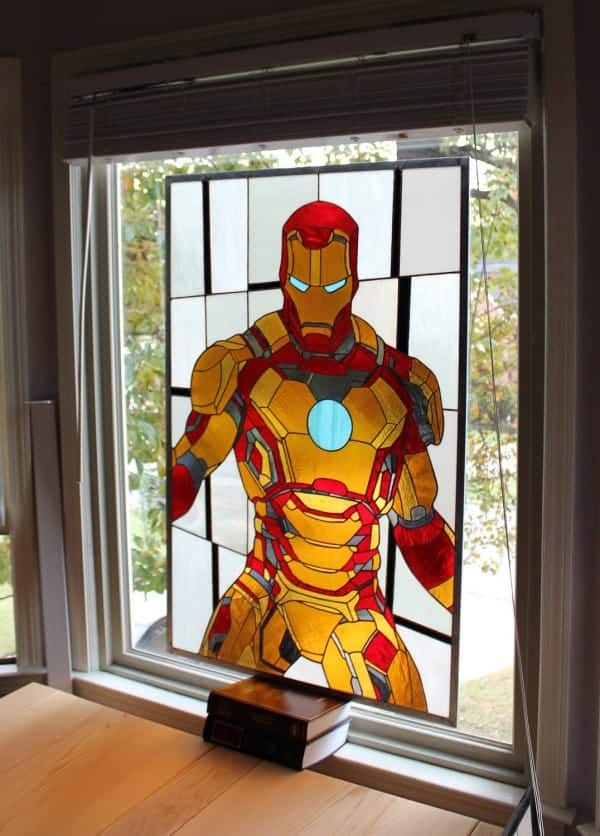 If you have an iPhone, this badass case is just waiting for you…the LED-lighted arc reactor lights up when you have an incoming call. (Source: Geek Alerts)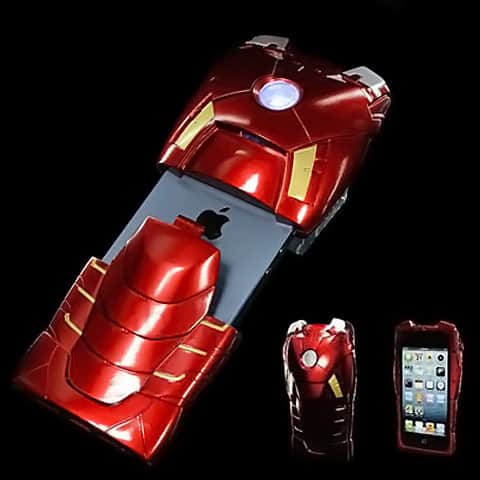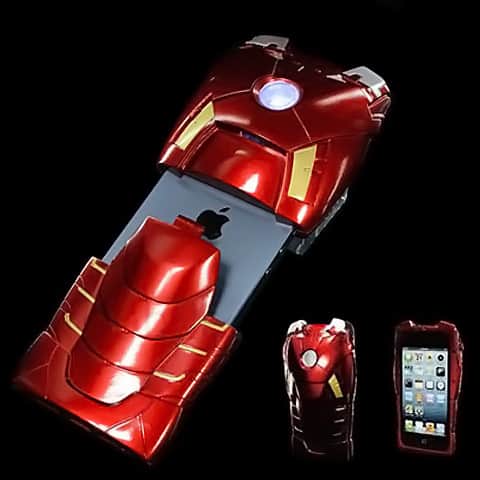 Is the man in your life the ultimate Iron Man fan? He might enjoy sporting this Under Armour Iron Man alter-ego shirt to the "Iron Man 3" premiere.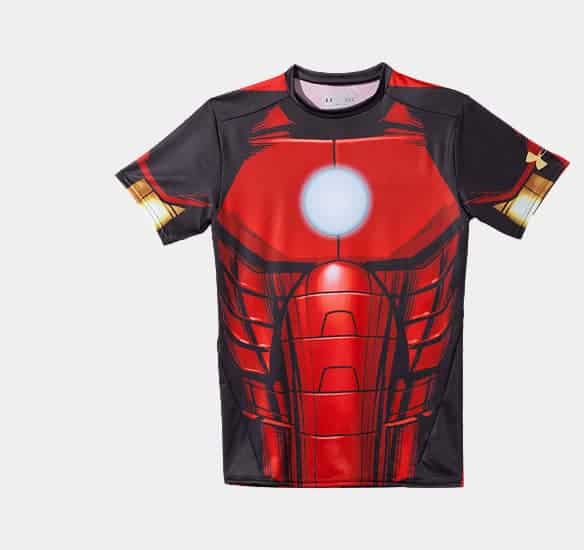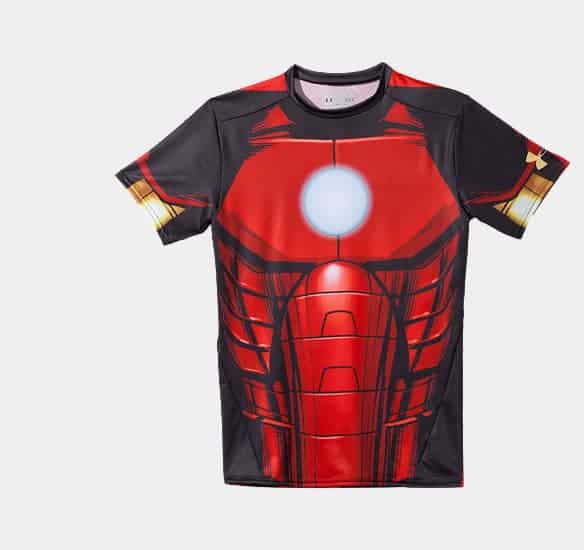 And for the ladies, cstylez on Polyvore has thrown together a Iron Man inspired outfit capable of weakening the strongest superheroes. Um, what do you think? Is this what I should wear to the Red Carpet Premiere in April!??!
Let the "Iron Man 3" countdown begin! Be sure and check out the Iron Man Facebook page to see the unlocked armors, stay tuned to Twitter for news and updates @Iron_Man. And check back here often as we bring you more awesome Iron Man inspiration. "Iron Man 3" opens in theaters everywhere on May 3, 2013.