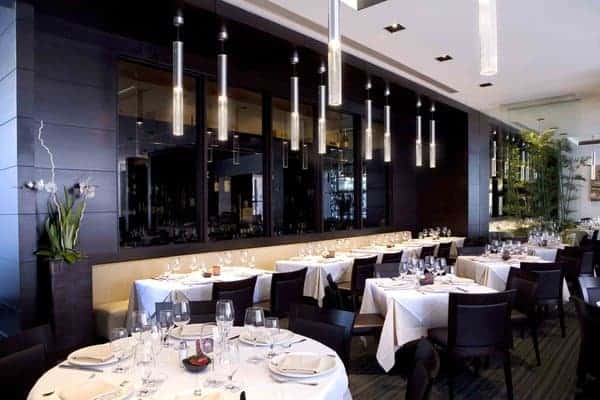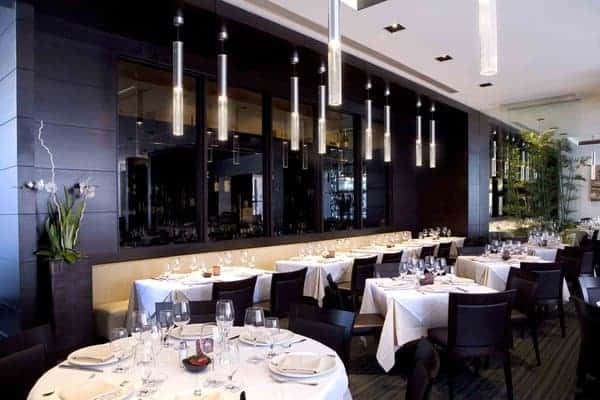 San Diego's Gaslamp Quarter is a cosmopolitan district filled with 16 square-blocks of Victorian-era buildings and modern skyscrapers that offer a variety of options for locals and tourists alike. Filled with rich and cultural offerings the Gaslamp Quarter is home to theaters, art galleries, symphony halls, museums, and of course, restaurants.
BiCE Ristorante is perfectly located within the Gaslamp Quarter and is a restaurant that individuals of all budgets and taste preferences can enjoy. Located just three blocks from the San Diego Convention Center and a short distance from Petco Park, BiCE offers an upscale Italian dining experience with affordable menu options.
Ask any local and they will tell you that one thing BiCE is best known for is their happy hour menu, offered Monday through Thursday 5pm to 7pm and all day Sunday. The menu changes seasonally, but all options are consistently delicious. A favorite and personal recommendation from SAS Contributor Melissa is the Wagyu beef carpaccio, thinly sliced and presented upon a brick bed of Himalayan sea salt. She also loves the thin-crust lobster pizza. Both are only $5 during happy hour and filled with flavor. The perfect amount of food to enjoy before a night out on the town!
The full menu options include locally sourced ingredients, homemade pasta, authentic Italian wine selections and even an award-winning cheese bar! As part of our Details Matter App #30Datesin30Days experience, BiCE graciously treated Ben and I to dinner following our skydiving adventure earlier that day.
We started off with a bottle of the La Storia Red Zinfandel (2011) and ordered the Trio Di Tartare (Tonno All'Avocado, Salmone Alla Cipollina E Branzino Agli Agrumi) – a delicious tartar sampler of fresh Ahi tuna and avocado, Salmon with chives and Sea Bass flavored with citrus. Although everything we ate was amazing, this was our favorite dish of the evening!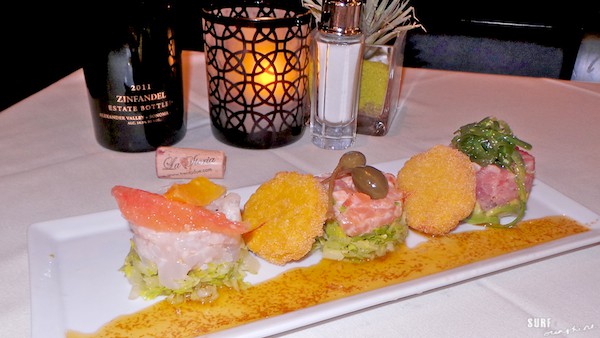 Ben and I have always eaten out well together because we always end up wanting the same 2-3 items from a menu so we just order both and share. I ordered the Capesante con Verdurine Croccanti e Salsa allo Zafferano (Pan Seared "MANO DE LEON" Sea Scallops with Crispy Vegetables Strings, Saffron Sauce & Squid Ink Dressing). Simple and elegant, the scallops were perfectly seared and seasoned and I begrudgingly gave Ben his share.
He ordered the Hallibut in brodetto di Vongole e Granchio, Cipollotti e Zafferano (Pan Seared Halibut with Clam, Mussel, wild Salmon, Shrimp, Chilean Sea Bass and Jumbo Lump Crab in a Lobster and Saffron Broth) and I was delighted when it was his turn to give up half to me. We are usually "those people" that add salt, pepper and spices to EVERYTHING and neither of us touched the salt shaker all evening.
We both agree that this was the best meal we have had in a long time – the absolute perfect ending to a fabulous date night. I highly recommend BiCE to anyone who may be in the area or just passing through. I promise you won't regret it!
Open at 5 pm daily, BiCE is a great location to have dinner, desert and cocktails. For the full, current menu of seasonal offerings, guests can visit BiCE's website to see images and prices of all dining selections as well as the option to sign up for their e-mail club for a $25 voucher to use on your next visit!