Friday was the kiddo's last day of school and it also marked the first official day of our summer vacation! I think I've been counting down since March and we celebrated this day with a picnic, ice cream, shopping, and s'mores! Now if only the water temperatures were warm enough for a day at the pool or a dip in the lake. I'm ready to start taking advantage of all the things summer has to offer like sun dresses and flip flops everyday.
One of my favorite markers of summer is just a month away – the Fourth of July! Last year I tried my hand at a festive design…
This year I've been inspired thanks to Pinterest and these awesome 4th of July Nail Art ideas.
PSSSTTTT – stock up on the LA Colors Art Deco polishes – they have a super thin brush that make it a lot easier to do design work!
This is one of my favorite looks because it's festive but wont look outdated post celebrations. Plus, Southern Sister Polish walks you through how to layer your polish to get this look.
I like the use of silver and gold in this design instead of white. It's patriotic with an Iron Man feel – and you know how much I love my Iron Man.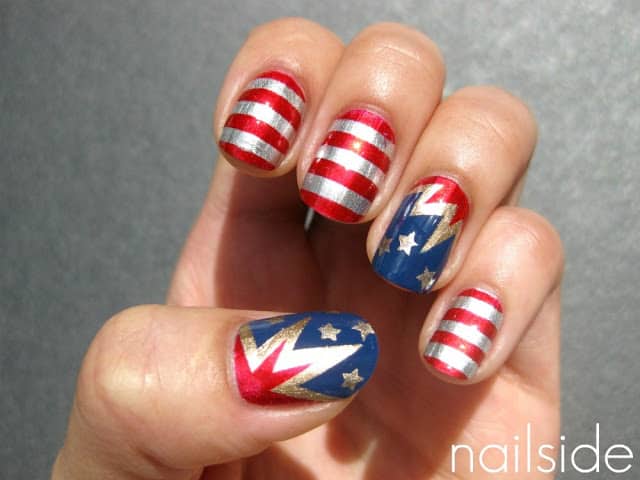 To be honest this look is probably where my nail painting skills are at. It's very easily done with a few stickers and red, white and blue polish.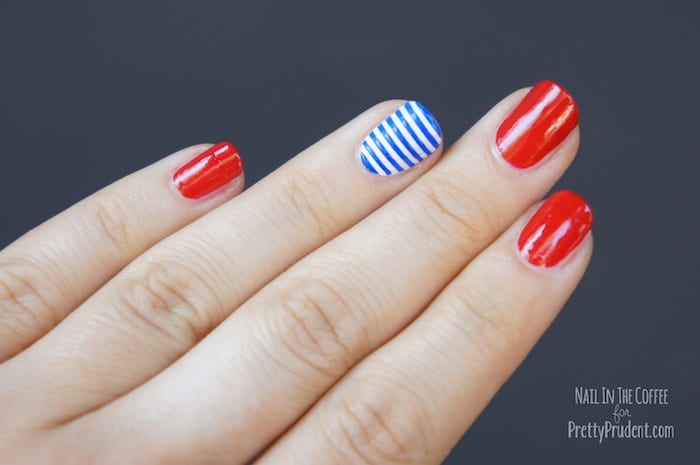 This is another look I could probably pull off on my own too.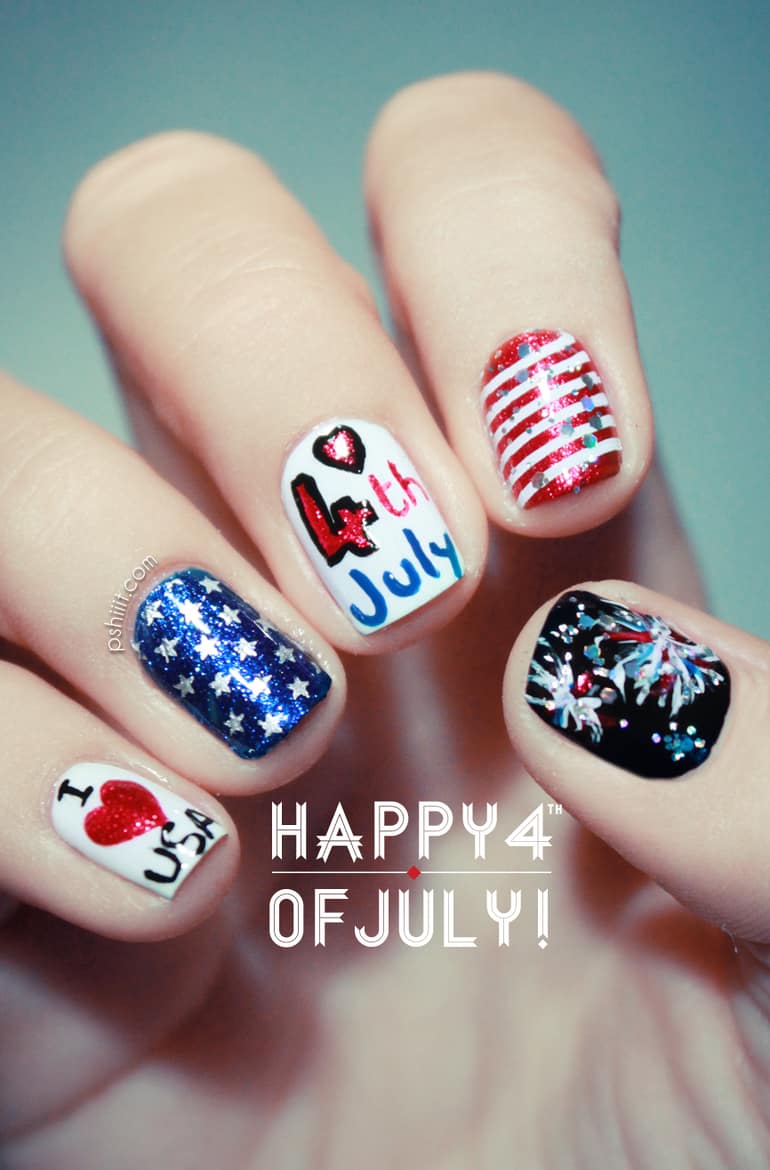 I love that this includes EVERYTHING Fourth of July related including fireworks.