On a recent trip to Las Vegas, I was inspired by the most delicious salad I have ever tasted. The light salad was composed of very few ingredients and yet it was filling and bursting with flavor that reminded me of the perfect summer day. I'm not ashamed to admit I ate until I literally couldn't take another bite. When I got home it inspired me to head in a different direction from my normal heavily loaded, not-quite-healthy salad. Instead, I kept it simple and light. Bonus, with this homemade recipe I can eat it as often as I want.
Berry Citrus Dressing
2015-05-12 17:07:26
Serves 16
Ingredients
1/3 cup fresh lemon juice
1/3 cup fresh orange juice
1/3 cup V8 Purple Power
1/2 cup balsamic vinegar
1/3 cup raspberries, mashed or blended
1 shallot, minced
1 tsp Dijon Mustard
1 teaspoon fresh chive, finely chopped
4 basil leaves, chopped
1/2 cup extra virgin olive oil
Salt and pepper to taste
Instructions
Place all ingredients in a bowl and mix well.
Transfer to a dressing container and put in the refrigerator to chill.
Surf and Sunshine https://www.surfandsunshine.com/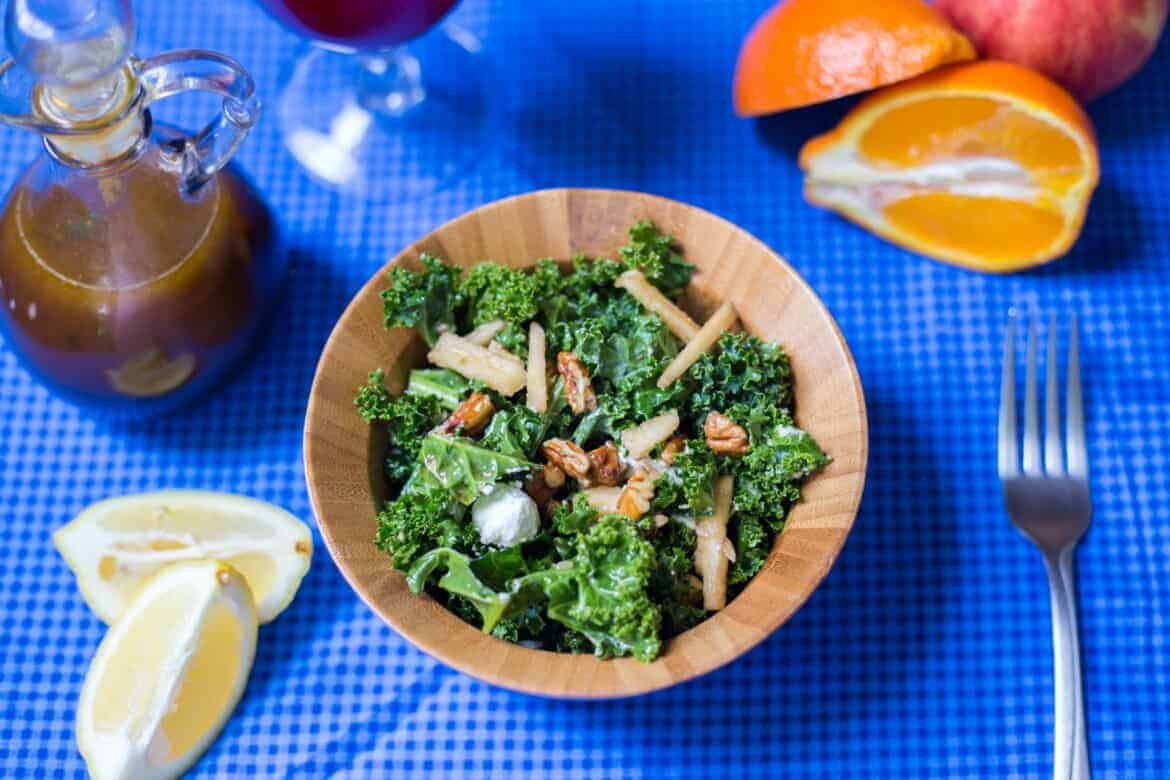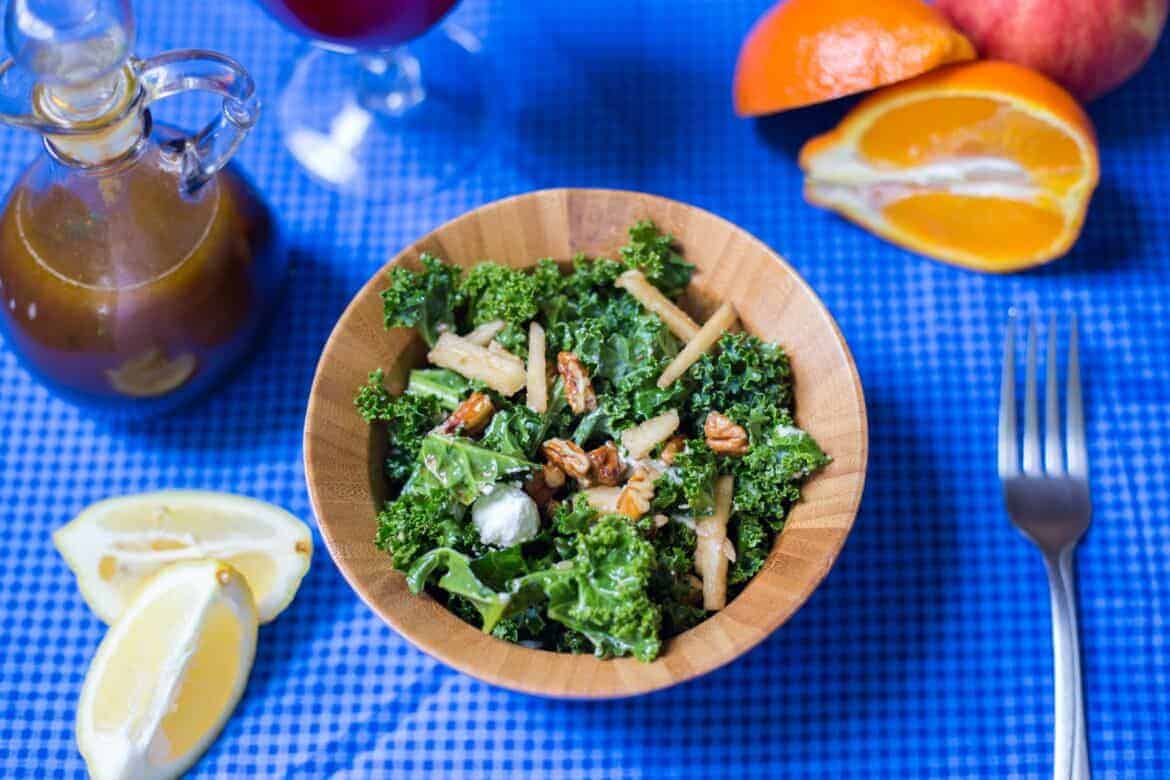 Kale Salad
2015-05-12 17:24:10
Serves 4
Ingredients
1 bundle Kale
1 cup Pecans, chopped
2 tbsp Goat Cheese
1 Gala Apple, finely chopped
Instructions
Chop your lettuce or Kale and add Berry Citrus Dressing as desired.
Add pecans, apples and goat cheese as desired and give the salad a light toss.
Notes
Massage the dressing into the kale for best taste.
Surf and Sunshine https://www.surfandsunshine.com/

V8 recently launched their new line of Vegetable & Fruit Juice Beverages with four blends to experience:

Purple

Power, Golden Goodness, Healthy Greens

and

Carrot Mango. The blends contain 75% juice and 25% water with each 8 ounce serving containing

1 full serving (1/2 cup) of vegetables. They're also a

n excellent source of antioxidant vitamins A (20% DV), C (100% DV), and E (20% DV). Bonus, these juice blends have n

o added sugar, preservatives or artificial colors and flavors.

Find out more about the V8 Veggie Blends by visiting their Facebook and Twitter pages.

This post is written on behalf of V8 through Find Your Influence by me. All opinions are 100% mine.