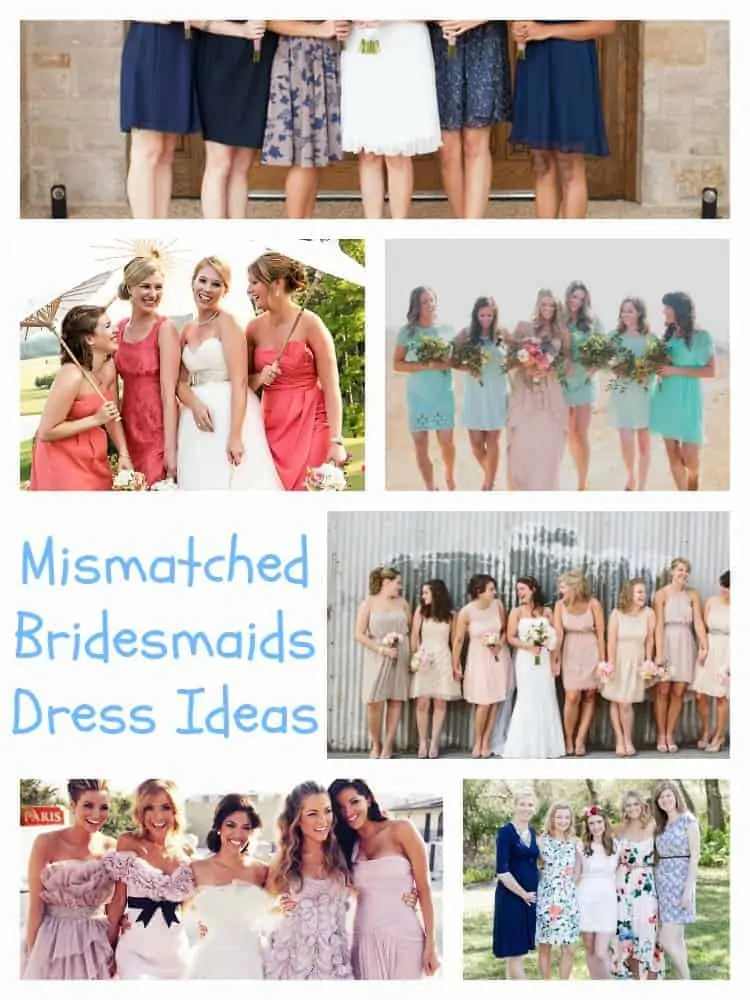 Mismatched bridesmaid dresses are still very much on trend this year and like a good wine, they just keep getting better and better. The styles are mostly sticking to a few basic rules but they're getting more adventurous and occasionally, they break all the rules and still pull of a truly gorgeous look. But it's going to take a good eye. So what are these rules we speak of?
First, they are meant to keep a diverse look cohesive. But in short, they all relate back to this: You can mix the two of the following elements: color, fabric, cut, or hemline but it's VERY difficult to mix everything.
Jeana's recent destination wedding featured her bridesmaids in a vibrant variety of colors and styles (chosen by each bridesmaid herself), while keeping the fabric and hemline the same.
On slightly different note, floral prints and pastels are IN this spring.
Love the fun prints here. Yet the look remains cohesive with the nude schemed shoes, flowing styles and knee length hemlines.
This look doesn't seem like it would work but it does. The similar dress fabrics keep the look coehesive and nude shoes keep it tied together.
I LOVE this
summer wedding
look.
How fun are these frilly over the top shades of purple? Definitely a win.
These pastels are very chic and elegant.
The prints and textures of these styles are so unique but the hemline and shades are cohesive.
There are two things I love here: 1. The groom got in on the action. 2. Even the shoes are gorgeously mismatched.
Another great way to create mismatched bridesmaids dresses is to get the same dress and pair it with different belts. Take it a step further by matching the belts to shoes, jewelry, handbags and/or flowers. The options are endless.