There are some things that I love like the comfort of ordering takeout after a day spent running errands, but there are things that I love even more, like making said takeout food at home (hint: it tastes better). So after experimenting a bit in our kitchen, I came out with this non breaded Chinese Orange Chicken recipe to beat all the Chinese Orange Chickens.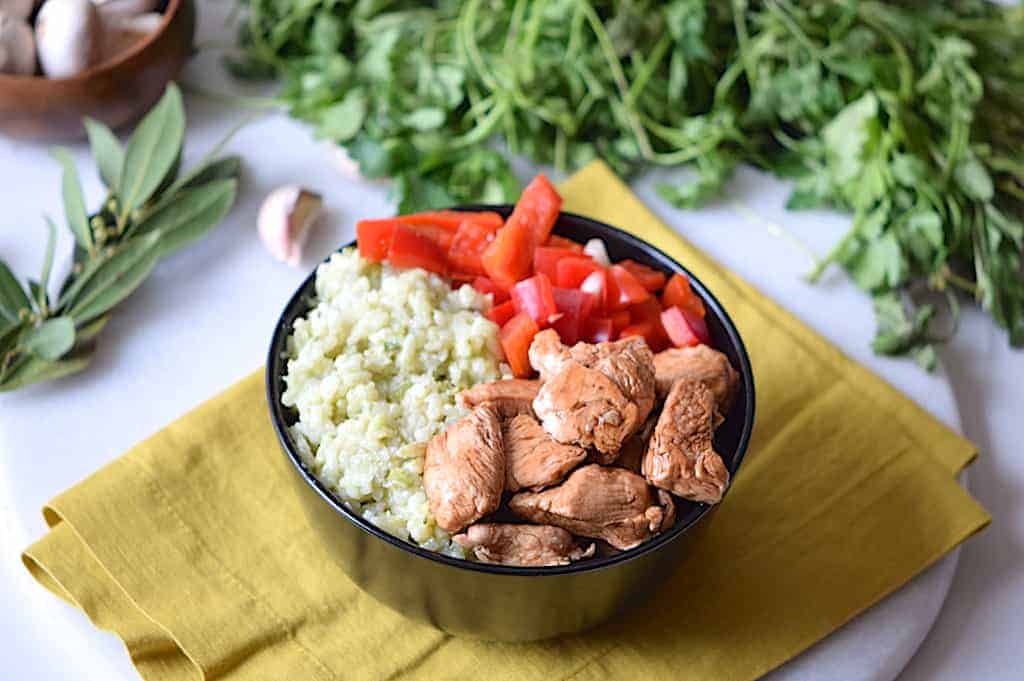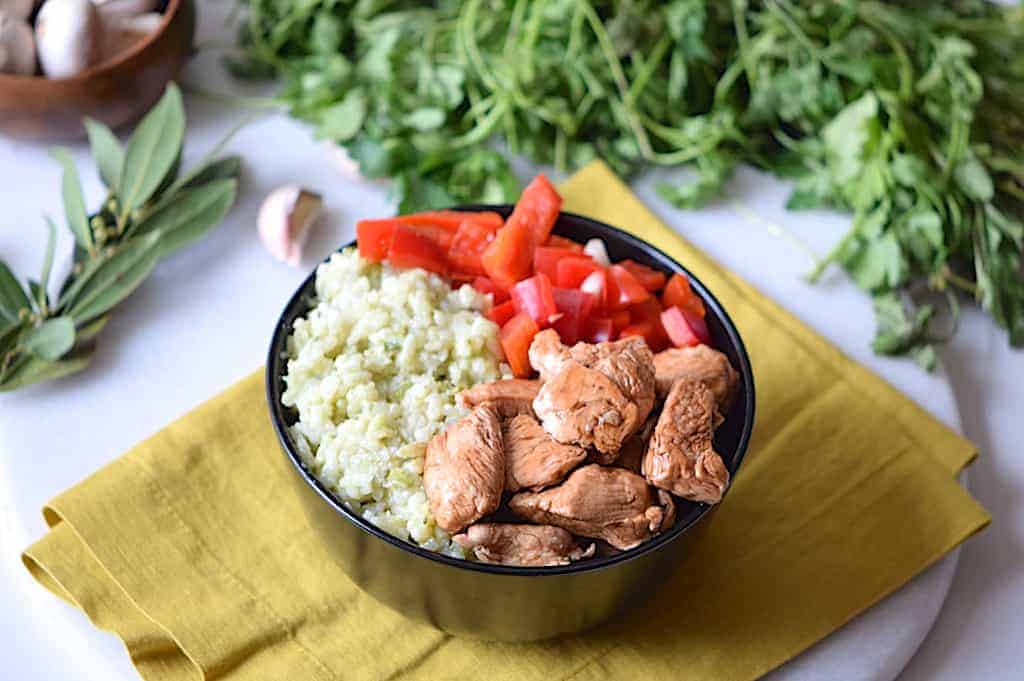 My friends, this tastes better than the takeout you know and love yes this is good, yes this is easy to make, and yes this is something you'll find yourself craving day in and day out.
Actually, this is one of those recipes that has become a hit around here, we have made it around 3 times just this past week, and everyone has been asking for it again and again. I think we can pretty much agree that a recipe is good when you find yourself making it more than 2 times during the same week.
For me, all the secret of this Chinese Orange Chicken is in the seasoning. You have the soy sauce, and the ginger, and the garlic and the orange juice. All mixed together to coat the chicken and infuse it with a ton of flavor.
While I prefer to coat the chicken with all the orange sauce after it's cooked since it's faster that way, and I'm all about quick weeknight dinner recipes, if you find yourself with extra time on your hands you could also marinate the chicken in the sauce overnight and then cook it all together in a saucepan. The result is just as delicious, but the flavor is a bit different (so this might be an interesting variation to try).
After it's done I serve it in big bowls with some rice (or quinoa) and red peppers, but it's also delicious as a salad mix.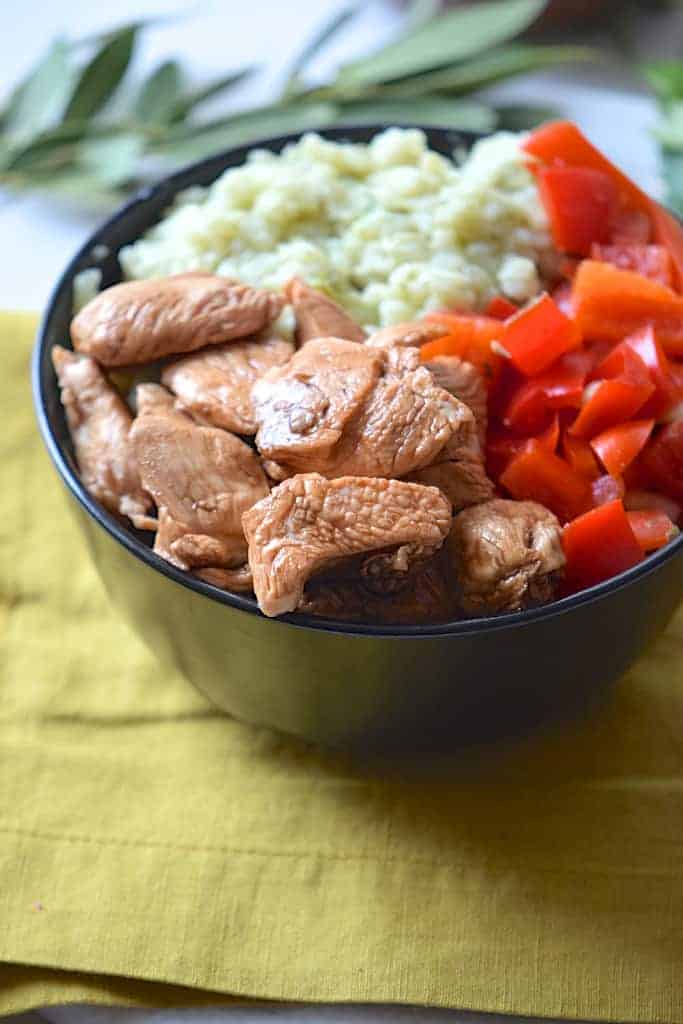 Skinny Chinese Orange Chicken
2016-07-22 15:36:58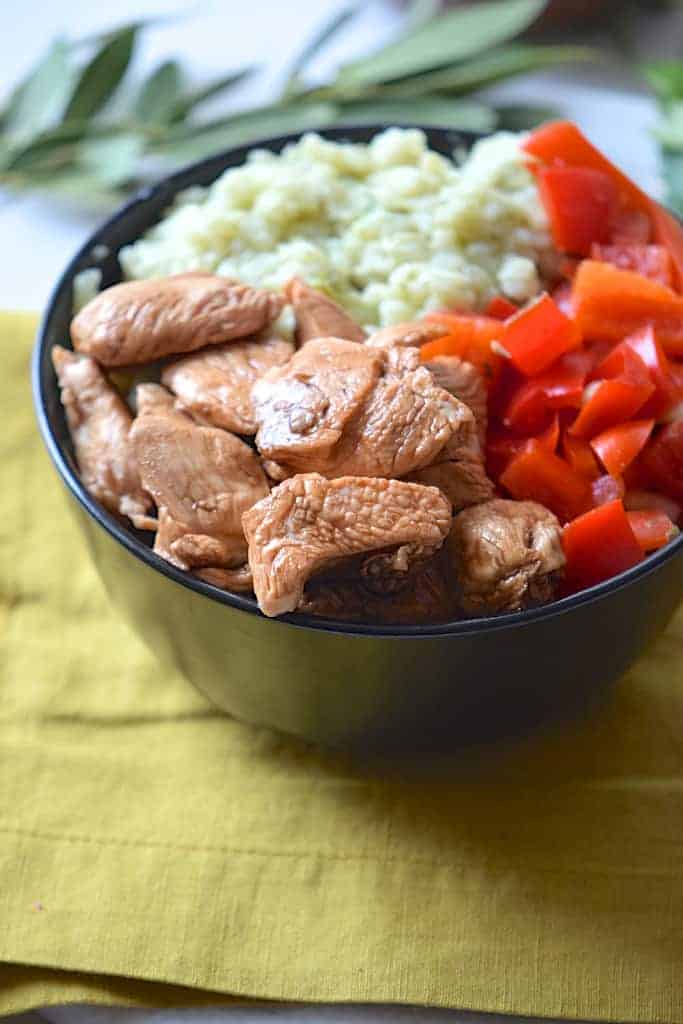 Non breaded version of a traditional favorite!
Ingredients
3 Pounds chicken cubes
5 Garlic cloves, crushed
½ Cup orange juice
2 Tbsps tamari sauce
2 Tbsps ginger powder
2 Tbsps rice vinegar
Drizzle sesame oil
Black pepper to taste
1 Chopped red pepper
1 Cup cooked rice or quinoa
Instructions
In a resealable plastic bag, mix the orange juice, a drizzle sesame oil, garlic, vinegar, ginger, tamari sauce, and pepper.
Add the chicken into it, mix it with the sauce, and let it marinate for at least 2 hours in the fridge.
Take the marinated chicken to a saucepan over medium heat and cook for 5 to 10 minutes.
Serve in a bowl with red pepper and rice on the side.
Enjoy.
Surf and Sunshine https://www.surfandsunshine.com/