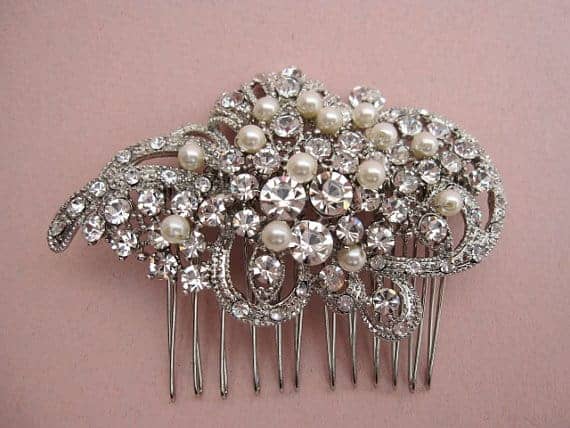 We all know, the friends we ask to stand beside us on our big day are our favorite ladies. Sometimes finding the right gift to say thank you is challenging, as you search for something as special as them. Jewelry is almost always a perfect way to say thank you, but there are so many other fun ideas. Keepsakes are nice, but so are practical items that can be used regularly like personalized stationary, robes, cosmetic bags, etc.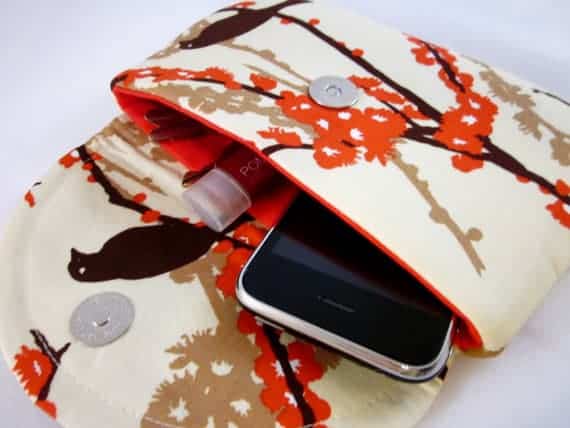 Clutches are great gifts and you can go with a color scheme or choose a different pattern and design for each bridesmaid. Add a name or monogram to make it even more personal.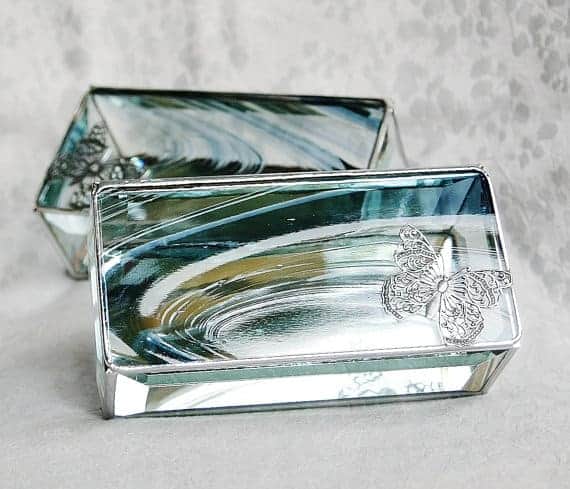 They'll think of you every time they store their jewelry in this beautiful stained glass jewelry box.
How cool would it be to give each bridesmaid a pair of custom shoes?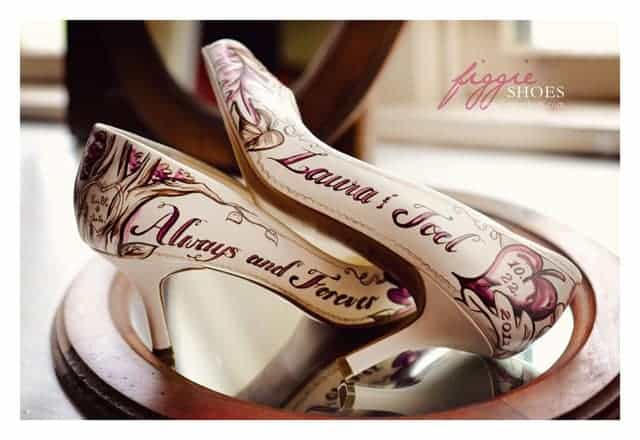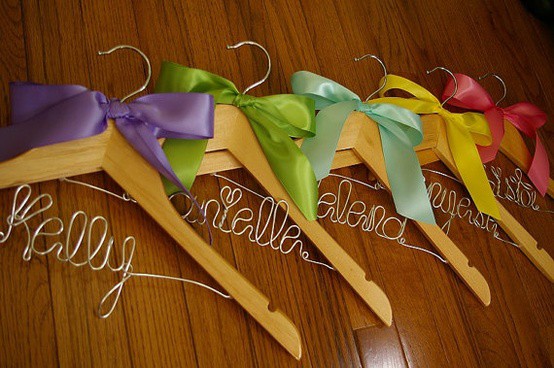 Jewelry rolls for travel are a thoughtful gift that are perfect for destination weddings where travel is involved.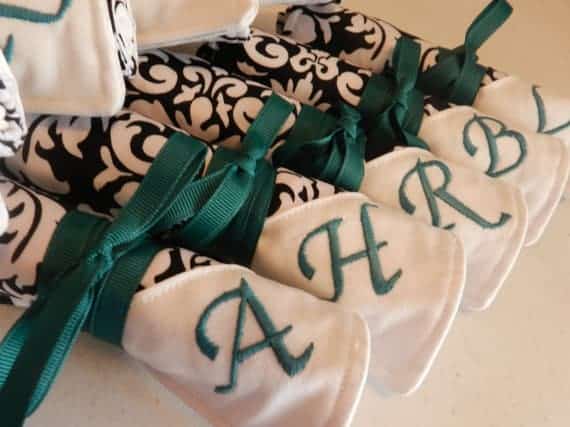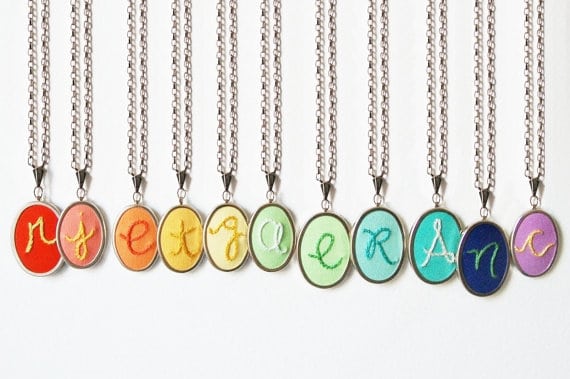 Spa gift cards or treatments are always a nice gift. Have some fun and put together a spa bag with goodies like this organic sugar scrub.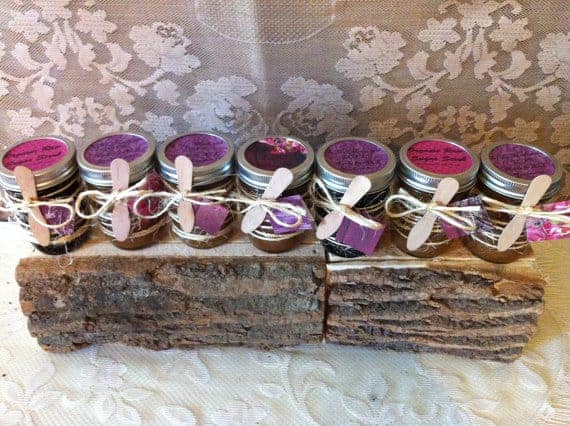 I love this keepsake silver spoon bracelet!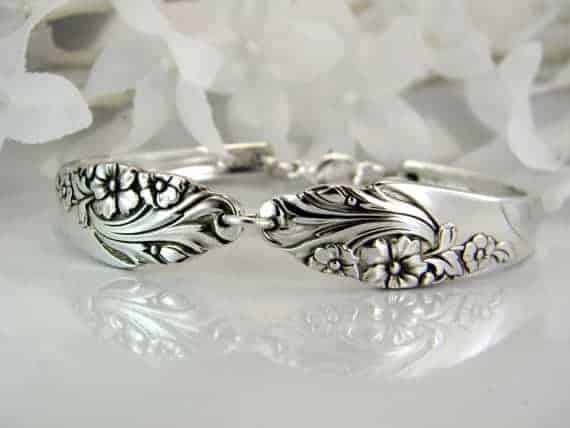 The custom monogrammed rhinestone compact is gorgeous and affordable at under $20.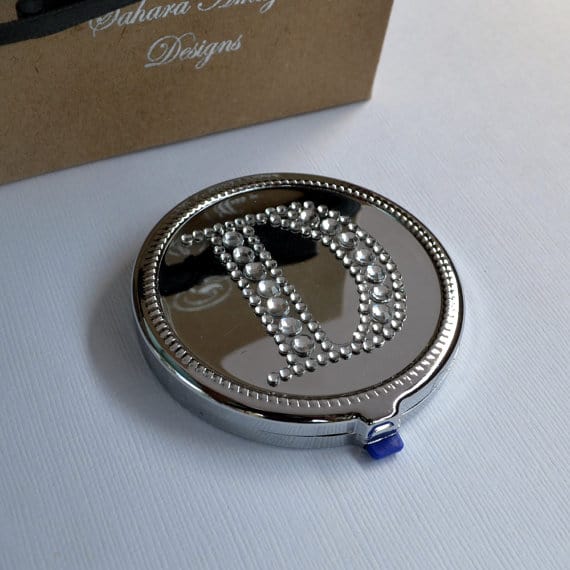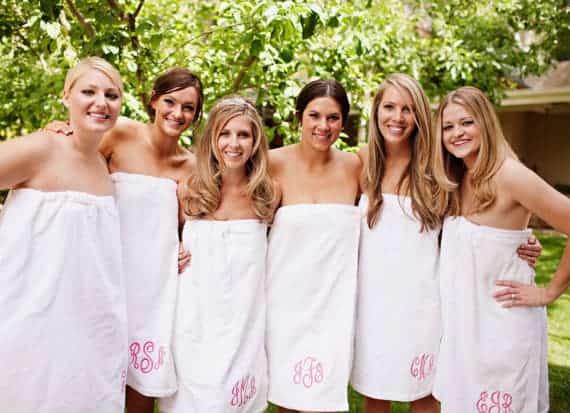 Does your wedding have a vintage feel? Give each bridesmaid a vintage inspired ring, necklace or earrings.
I love the idea of giving a Christmas related gift like a custom ornament for bridesmaids in Christmas weddings.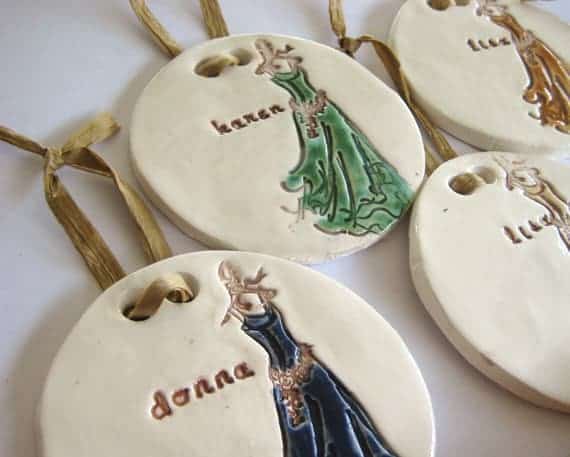 Flasks aren't just for the guys. Check out these girly designs!
So, tell me, what was your favorite gift received as a bridesmaid?