Vertical Gardening DIY
I've always loved the "idea" of gardening, but never really put too much effort into it until we bought our first home. We had over a year's worth of renovations to make to it, all of which were exciting and turned out amazing, but I have to admit my favorite part was at the end. Landscaping. It was finally my turn to make the house pretty and give it some curb appeal.
Problem is, we have very limited space. Our lot size is super small so while I would have loved to build a traditional garden in one corner, we would have lost valuable play area for our son. So I had to get creative. How in the world am I going to have flower beds and a large variety of fruits and vegetables without being able to use any yard square footage or ground space at all?!?!
Well for space-saving flower beds, I asked Ben to make some built-in flower boxes along the edge of our front deck/patio. This actually served two purposes. First is a place for me to plant flowers. Second, it is a raised patio/deck and I hated that you could see the dirt and junk underneath. So the beds actually provide a cover-up for this as well!
You can see in the second pic above, the side of the deck is still exposed and initially, I had an Earthbox stand here. But I didn't care for the way this looks so I went with this option instead!
You can see in the pic above to the right how the snapdragons have grown in nicely! My tomatoes have also really done well in the Earthbox and this is how they look now…
So this took care of one portion of my garden and also my need for beautiful flowers around the house. This solution, as you can see, took up very little space and actually left 100% of the rest of the yard free for "play" area.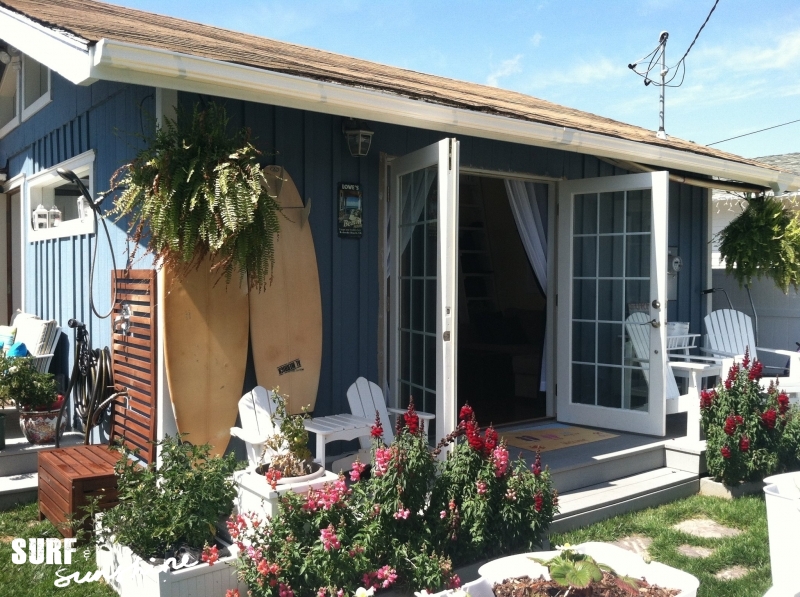 With this portion done, my next project was for fruits and veggies. For these I decided to use any and all vertical space available to me and use my fence as the planting area with smaller Earthboxes and simple flower box railing brackets from Home Depot.
I really liked this idea because it keeps my edible plants off the ground – away from harm from bugs, animals, my kid and the lawn mower. I think it looks awful pretty too :)
This even works really well for strawberries! When the plants start to shoot off looking to start new plants, they hang off the sides and when they are long enough, I place them in the planter next to it!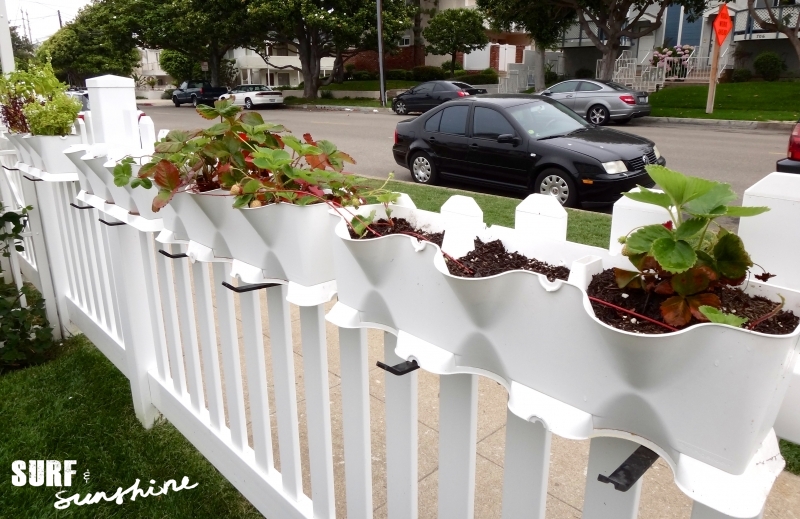 I also discovered these really awesome Woolly Pockets! Designed for hanging on walls, I went ahead and adapted it to hang on my fence.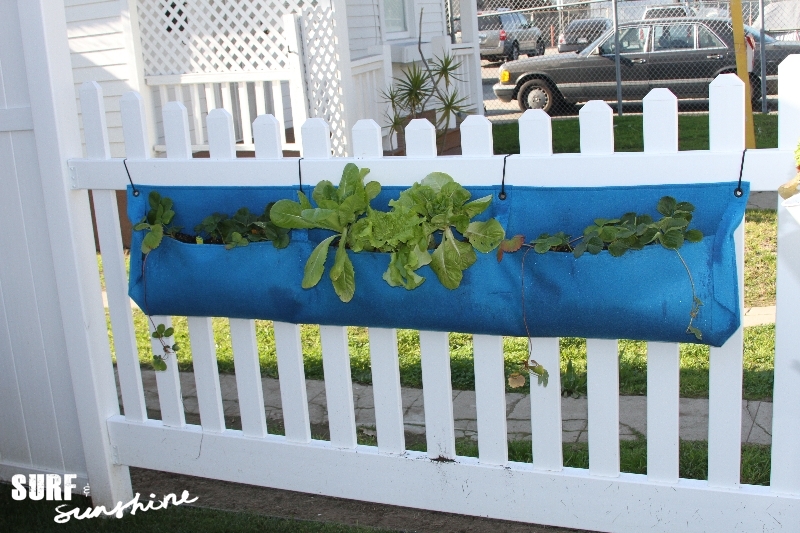 They come in all sorts of colors and tend to be a bit expensive, but I got mine at a HUGE 75% off at a local hardware store.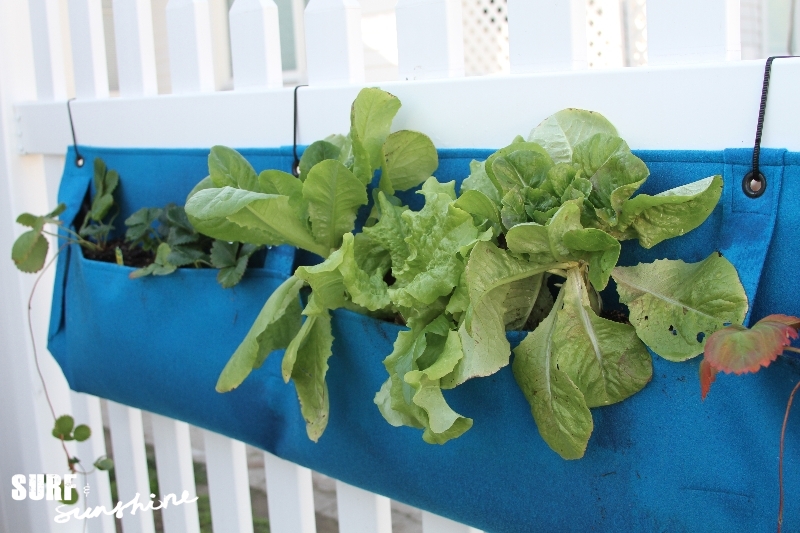 I also really loved the way an arbor looks at the gate of a picket fence so I asked Ben to put one up for me.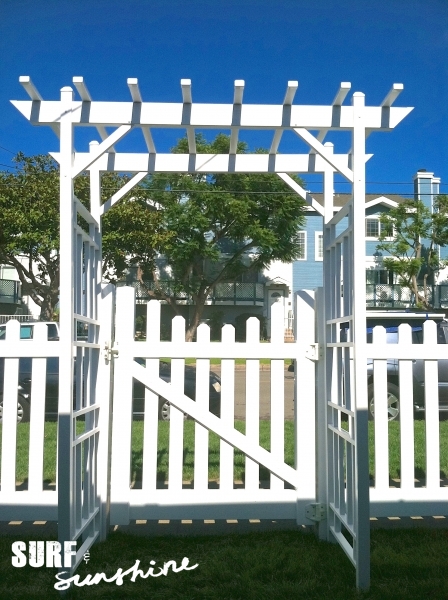 This provided the perfect means to grow blackberries…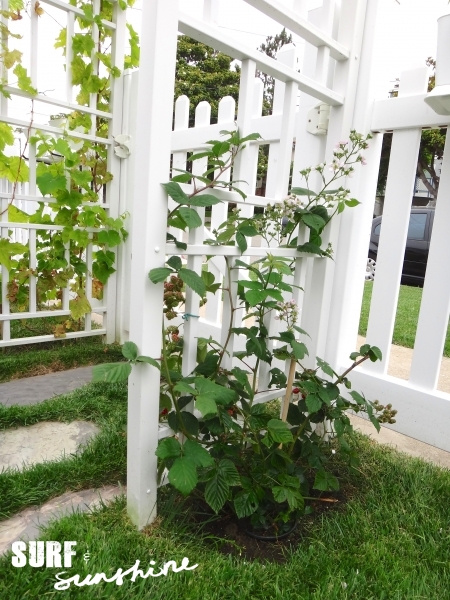 and grapes!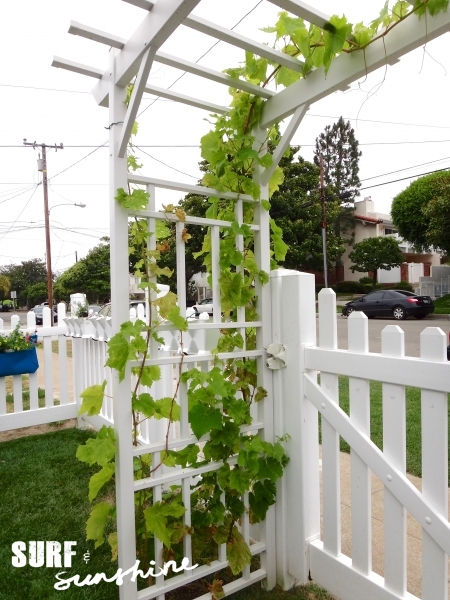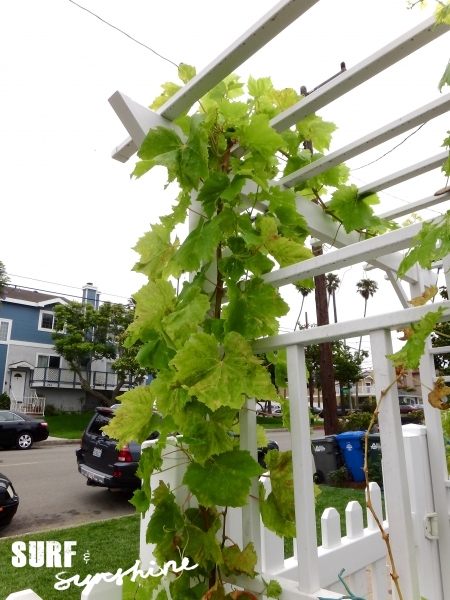 You'd think this was the end of it, but I actually had one more spot that was perfect to grow some more herbs and vegetables – my kitchen window!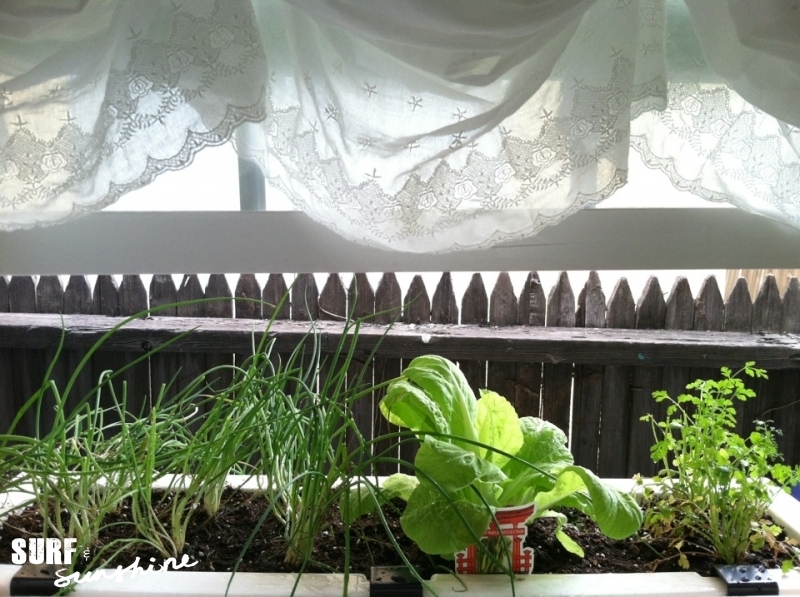 This one might be my favorite, because it's super easy access for harvesting as well as for watering!

So what do you guys think? I have managed to create a full fruit and vegetable garden plus flower beds all by taking up ZERO ground space. :)