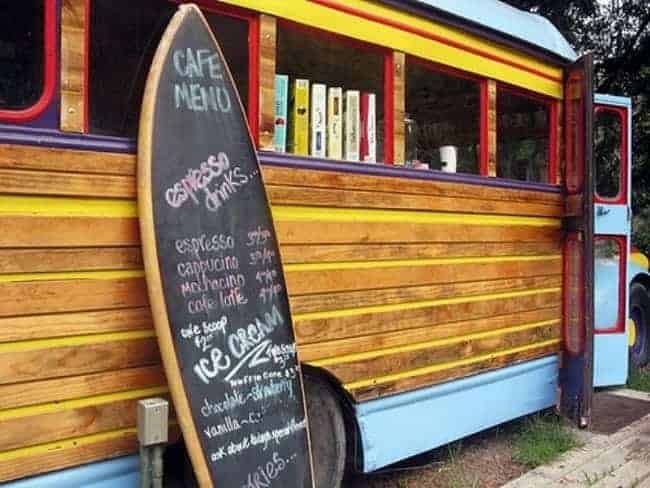 Source Ciao Newport Beach
It's exciting to think that we'll have a bigger home soon. A new house means the opportunity to decorate and I can't wait to do Whistler's bedroom. I'd love to create the perfect little boy's beach / surf themed room. Here are some ideas we found online for inspiration.
I know he'd love having a surfboard in his room that is also a chalkboard where he can draw and color. (and its a great way to re-purpose an old board, like the one in the photo above)
What little boy wouldn't love sleeping in this ultra cool tree fort loft bed from Pottery Barn?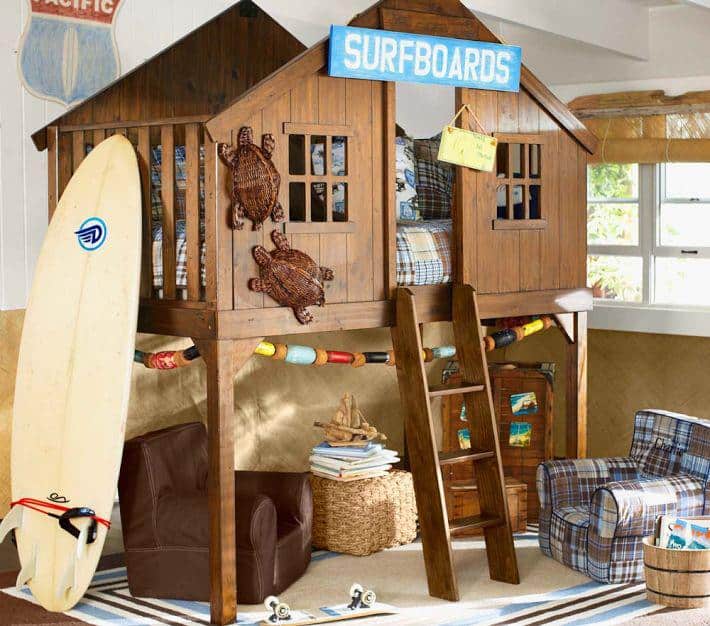 This is a creative way to provide custom lighting! (source)

A great way to accessorize the room and recycle old license plates! (source)

Ok – so this isn't a surfboard decor idea, but I couldn't resist. How adorable is this shark made from recycled fence wood? Looks fairly easy to make if you wanted to make a weekend project of it. (source)
Best surf movie ever? Endless Summer, of course. I like the idea of using a decal vs. a mural, so if we sell the house it can easily be removed. (source)

This rack would be great for holding hats, jackets, or towels and is an easy DIY project. (the board is made out of MDF) (Source)

If you liked this, then you need to see...