Several years ago, before my daughter was born, I went on an Alaskan cruise with my husband. The scenery was majestic – with breathtaking views of glaciers, the Alaskan wilderness and picturesque towns. During our vacation, we learned about salmon spawning and even saw a brown bear while in port visiting a gold mining town.I would love to be able to visit Alaska again and show my daughter the beauty of this wonderful state. So when I got an invitation to see a sneak peek of Disneynature's
Bears
, I jumped at the chance! Olivia Holt, performer of
Bears
anthem "Carry On" and Star of Disney Channel's
I Didn't Do It
, hosted this special screening.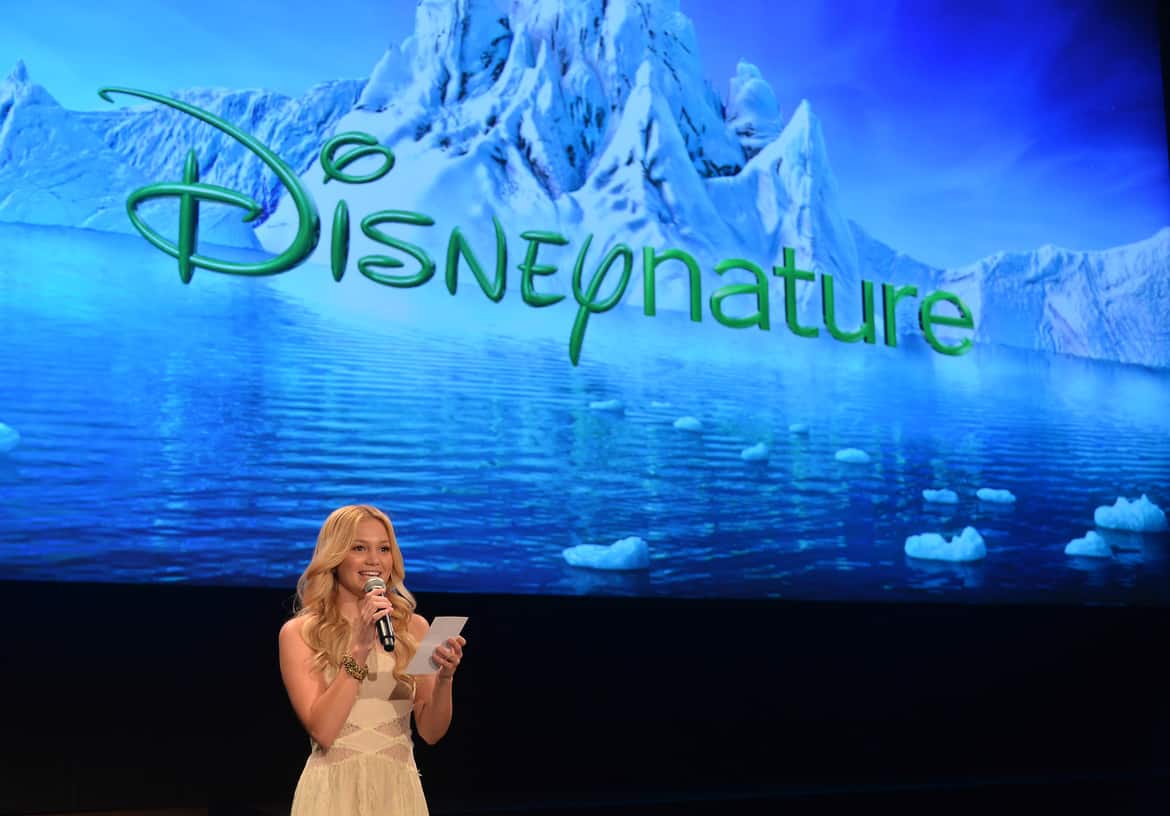 In an epic story of breathtaking scale set against a majestic Alaskan backdrop teeming with life, Disneynature's 2014 big-screen adventure "Bears" follows a bear family as impressionable young cubs are taught life's most important lessons.
The film is narrated by John C. Reilly (Disney's very own "Ralph" from Wreck It Ralph) and follows the adventures of mama bear Sky and her two young cubs, Scout and Amber. We watch as they make their way from their home in the mountains down to the coast in search for food.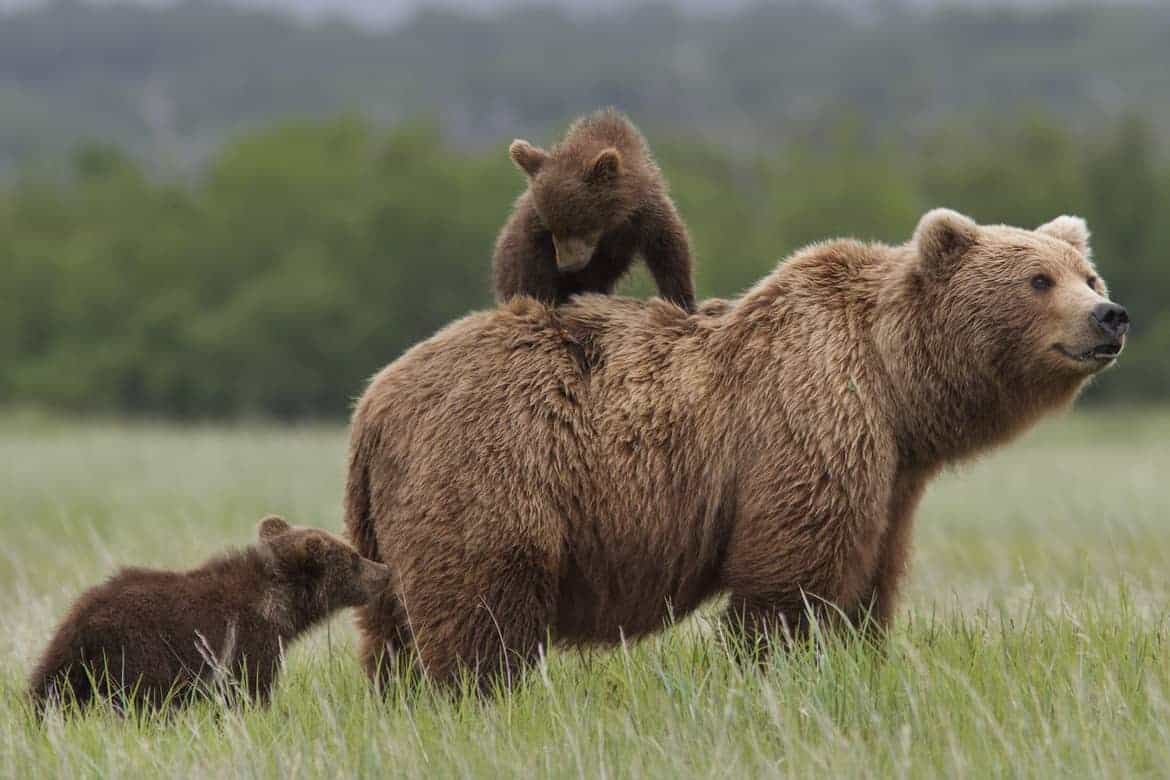 Along the way they meet a pair of rather intimidating bears, Magnus and Chinook, as well as Tikaani, a gray wolf who preys on bear cubs and is known as the "thief of the meadow."
Throughout the movie we see beautiful vistas of Alaska, as the bears eat in the grassy meadow, feast on mussels and rock eels along the coast and search for salmon in the golden pond. Not only is the movie visually stunning and entertaining, but it is educational as well. My daughter really enjoyed watching bears in their natural habitat, learning about hibernation and how they forage for food.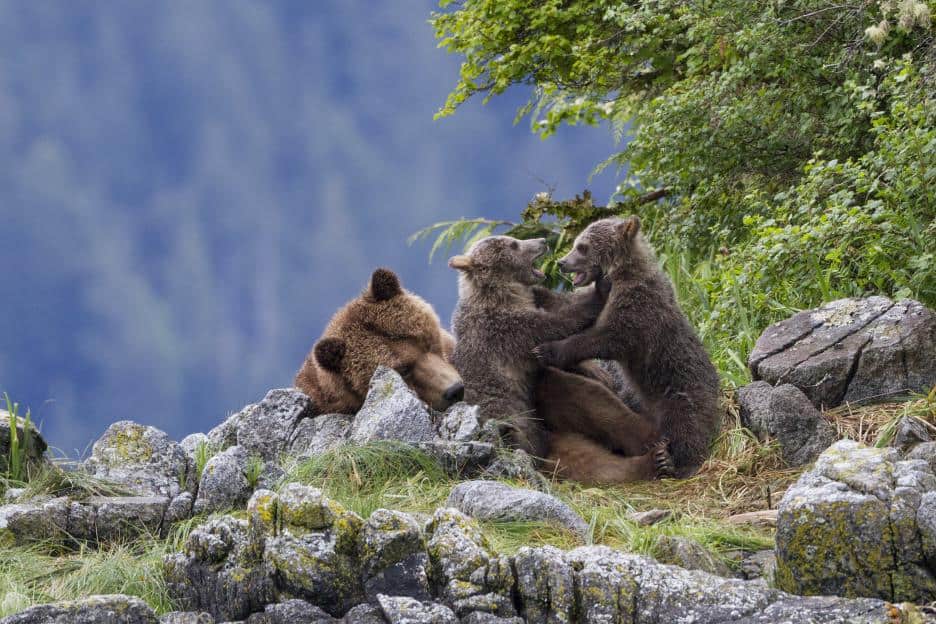 Disneynature Bears is a great movie to watch as a family and would be a fun way to commemorate Earth Day. For every Bears ticket purchased during Opening Week (April 18-24) Disneynature will make a contribution to the National Park Foundation to protect wildlife and wild places across America's National Park System. Learn more at disney.com/bears.
Whenever you do decide to watch Bears, make sure you stay through the credits so that you can hear the entire song of "Carry On" sung by Olivia Holt!
Disneynature's Bears opens in theaters everywhere on April 18th!
Visit the official website
Like Disneynature on Facebook
Follow Disneynature on Twitter #MeetTheCubs
Images courtesy of Disney. I attended a press event for this film. All opinions are my own.