DIY Baby Shower Gifts
When you're known for giving creative, DIY gifts to family you run yourself into a problem. You become obligated to bring creative DIY gifts to everything. Last year I attended 6 baby showers. By the last one I thought I had exhausted my gift giving creativity. But then my friend announced she was having her first baby and my creative spark was rekindled. There must be something about babies, and baby showers that brings out my creative side.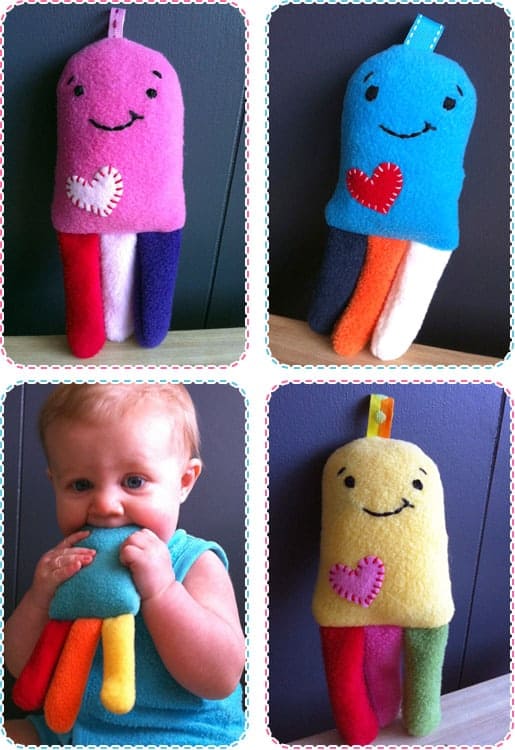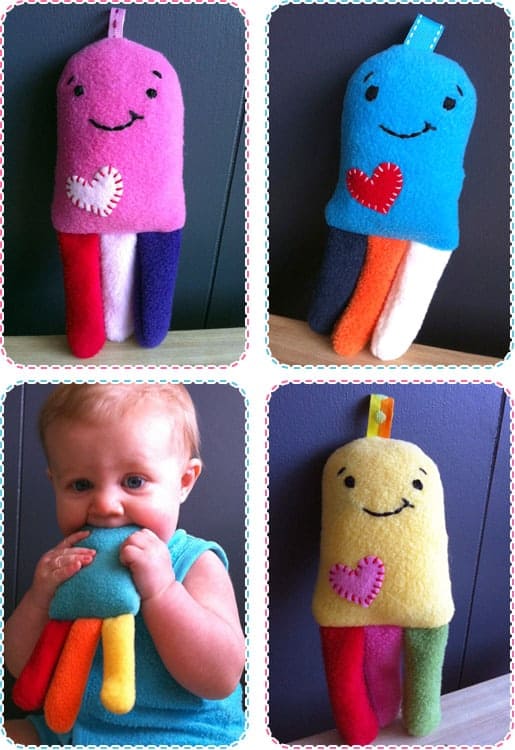 This Crunchy Jellyfish Toy
caught my eye because it's crunchy and so colorful! You can get the pattern for this easy project at Kid Independent.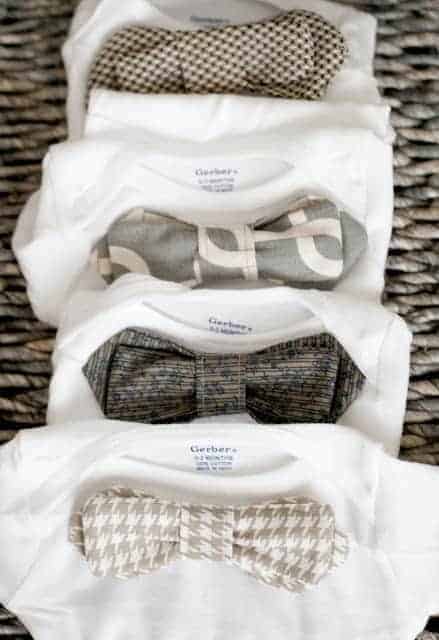 How adorable are these? So cute for babies first pictures, easter or just because they're adorable! I love that the bowties
are velcro for easy washing, how genius is this design by Sitting Pretty?!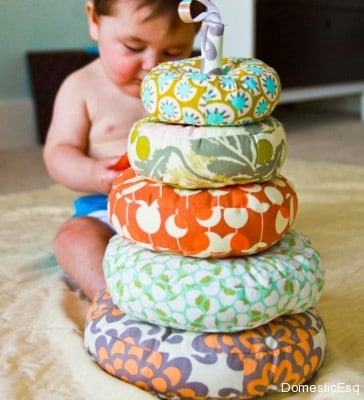 This happy stacker from Domesticesq is soft, stackable, and will keep babies entertained for minutes at a time. Plus, it enhances hand eye co-ordination.
One of the greatest gifts I received at my baby shower was a quiet book, hand made by my grandmother. I'm not quite dedicated enough to create one like this made by Home Made By Jill (I like my projects to be quick) but they are truly one of a kind gifts. They can be as simple as sewn fabric and felt or really intricate with pockets, surprises and activities inside.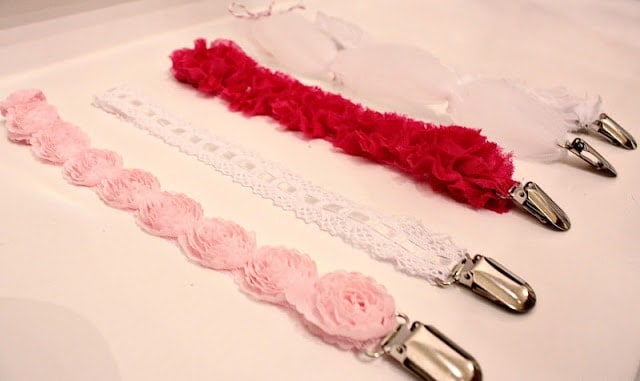 These pacifier clips
are a quick, new sew project and cute too. You just need some fancy ribbon and clips. Check out Events By Shelbirene for instructions.
Babies just starting to reach and explore with their hands love tag blankets. Create your own like this one from Tara Being Tara.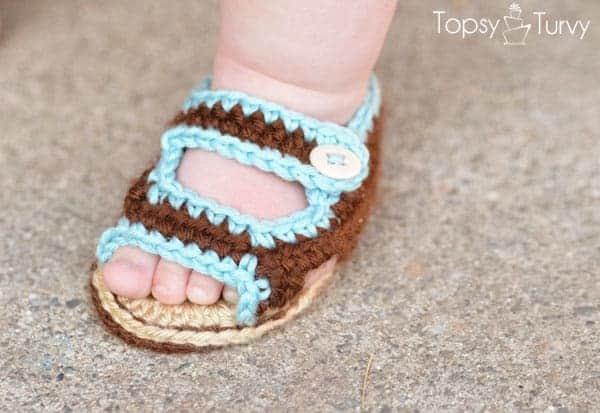 Oh my gosh, these are great! So cute for babies who aren't quite walking yet and they can be made in any color. Plus, I'm Topsy Turvy offers step by step crochet patterns
.
If you liked these, be sure to check out our second round up of even more DIY Baby Shower Gift ideas or these 10 Best Baby Diaper Cakes!