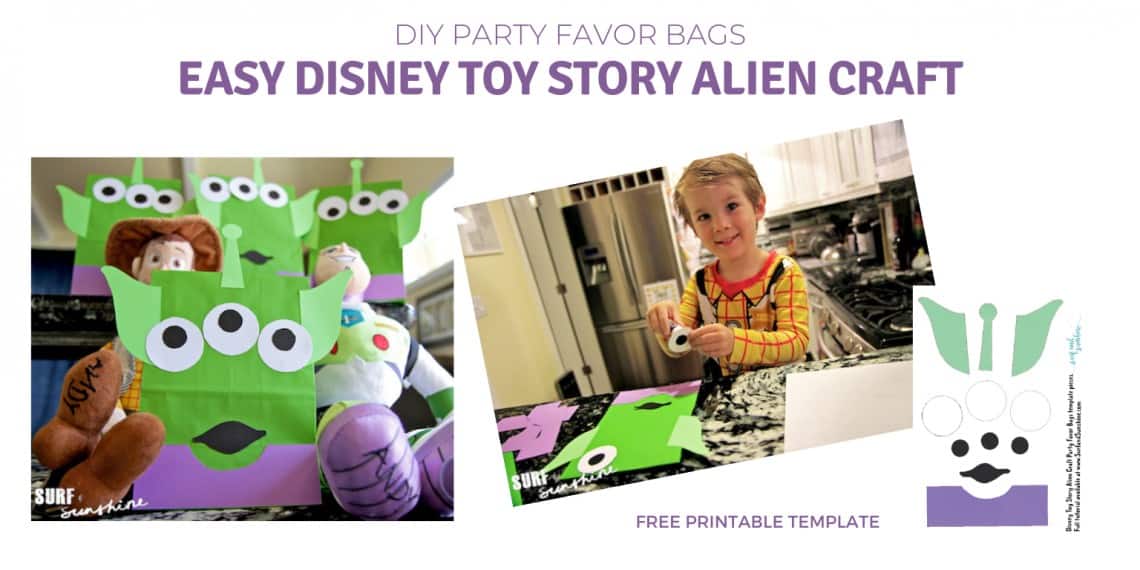 *This is an older post that I have cleaned up and updated the template and made it easier to download. Enjoy!
In planning for my #DisneyPaintMom Buzz Lightyear Themed Bedroom unveil party, I came across some really fun Disney Toy Story
themed party ideas. One of my favorites were these adorable Toy Story Alien Party Favor Bags that I had seen others make.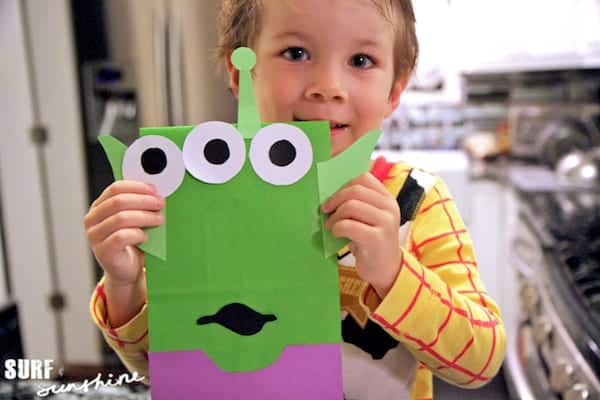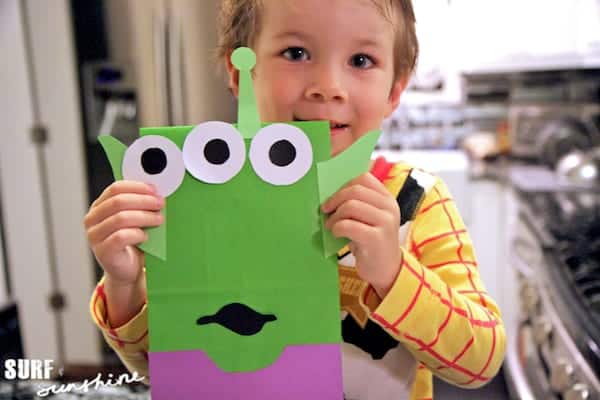 Unfortunately, no one seemed to offer a tutorial or printable template on how to make them yourself (back in 2013), so I decided to go ahead and make my own (I'm crafty when I want to be!) and then create and share something easy for you to follow along with.
Pin me for later
*NOTE* My son is 3 and he decorated his bags completely by himself so you can see how easy this is – Enjoy!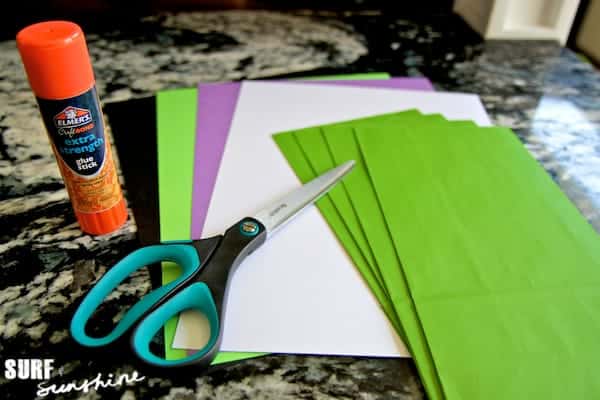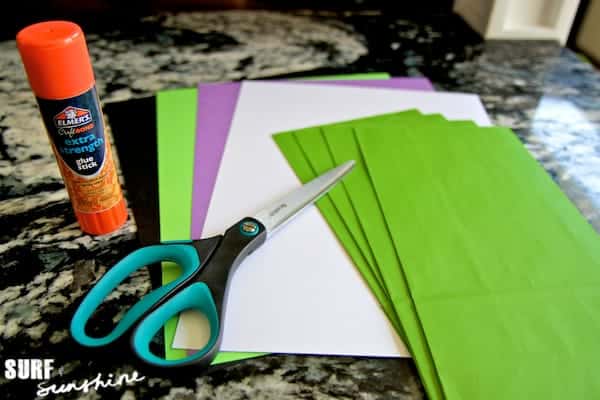 Supplies Needed
Instructions
Print the template on a sheet of firm card stock. Cut out the shapes and use them to trace the design on the appropriate color paper – Collar on purple, ears and antennae on green, eyes on white, eyeballs and mouth on black.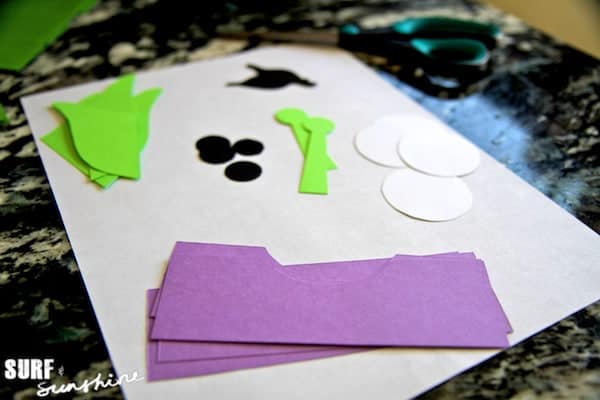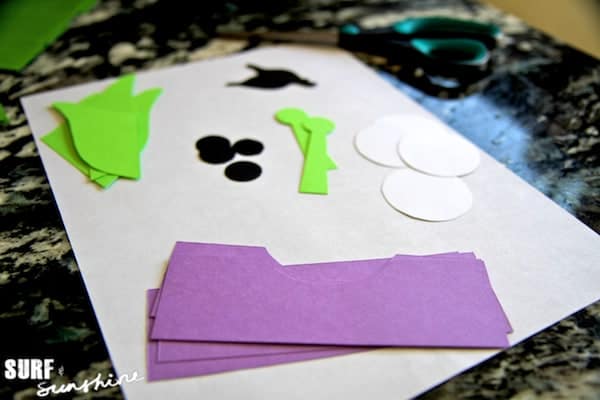 Grab a green bag and fold the top 3″ back. Glue on the purple collar.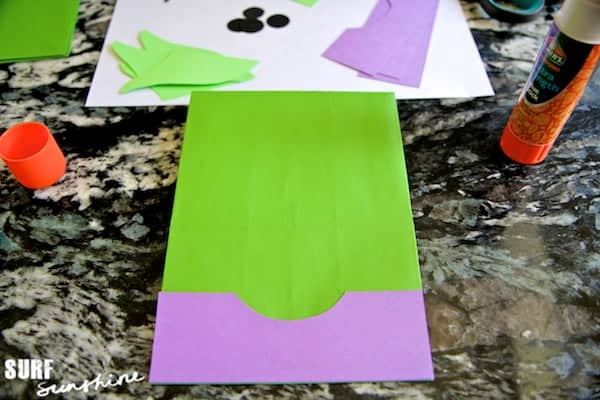 Add the mouth. Add ears about 3/4″ from the top fold and place antennae in center.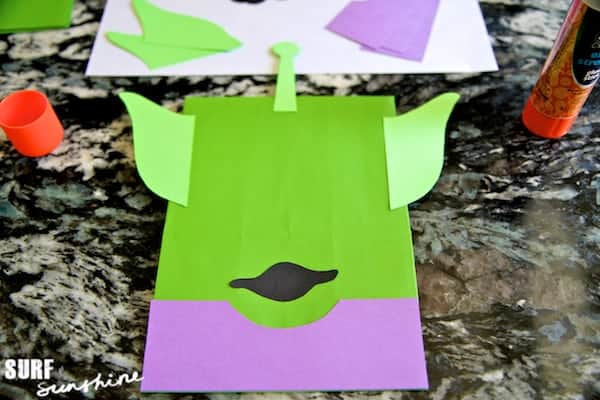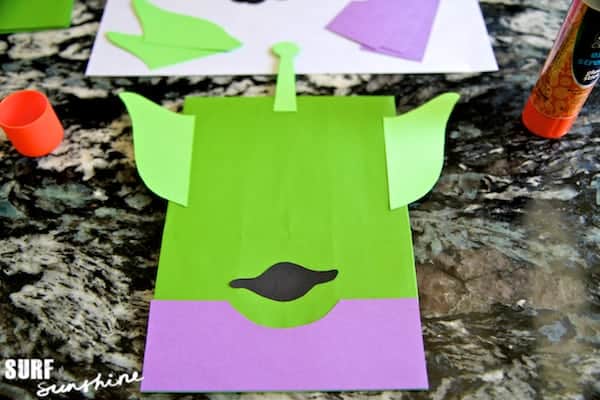 Glue eyeballs onto eye whites (be sure to do so off-center, towards one side) and place onto bag.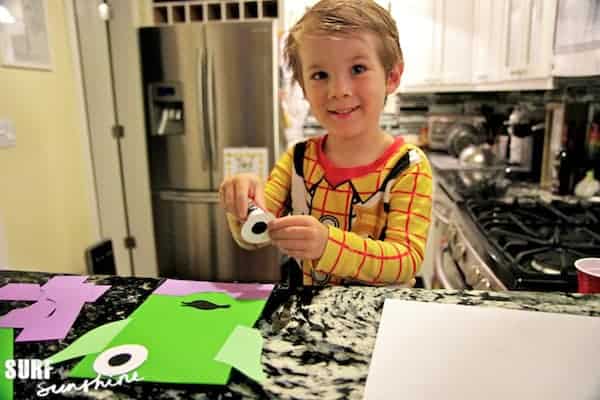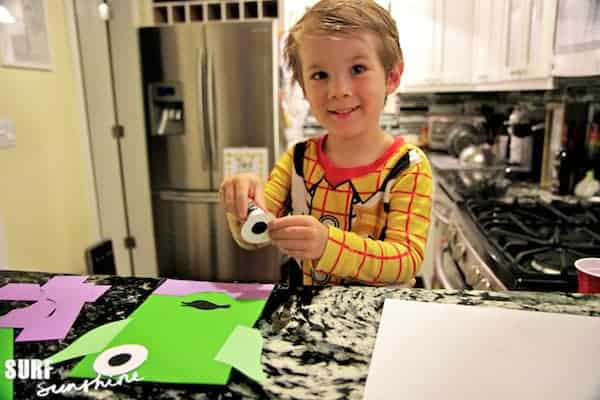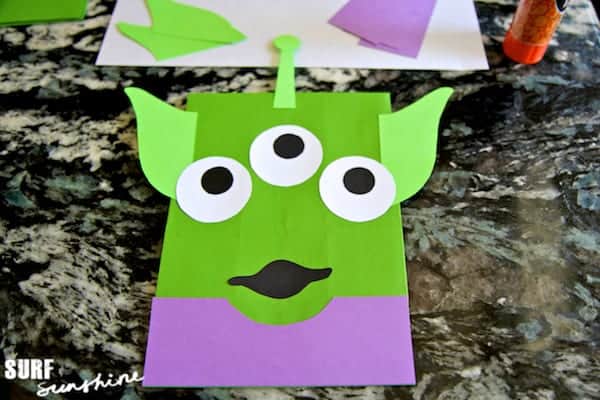 That's it! Fill it with goodies and you're good to go. This would also be a fun party activity to have the kids make their own bags! (of course, just make sure to pre-cut the pieces for the smaller ones)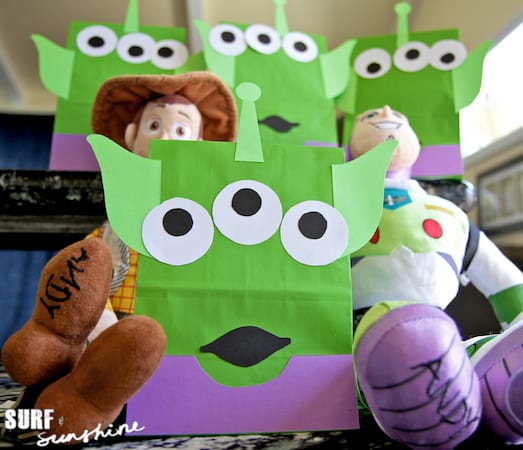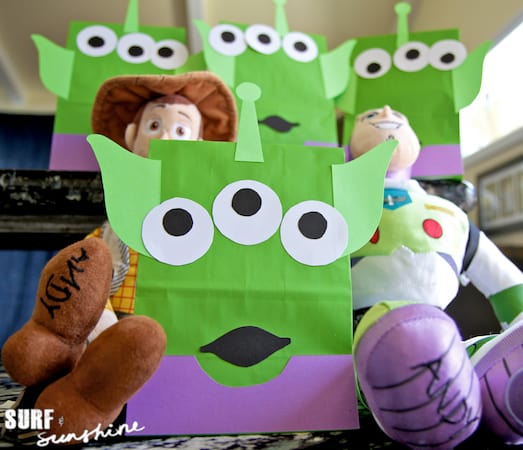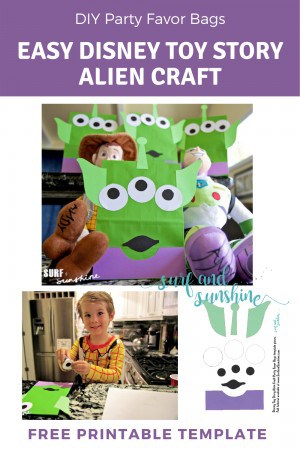 Pin this for later!