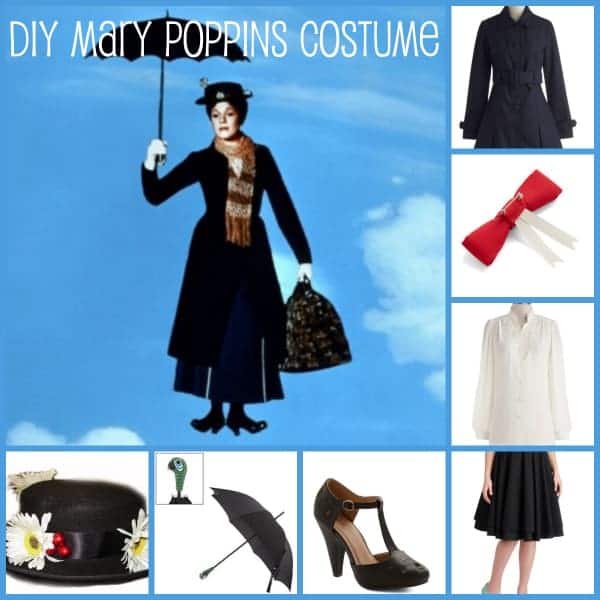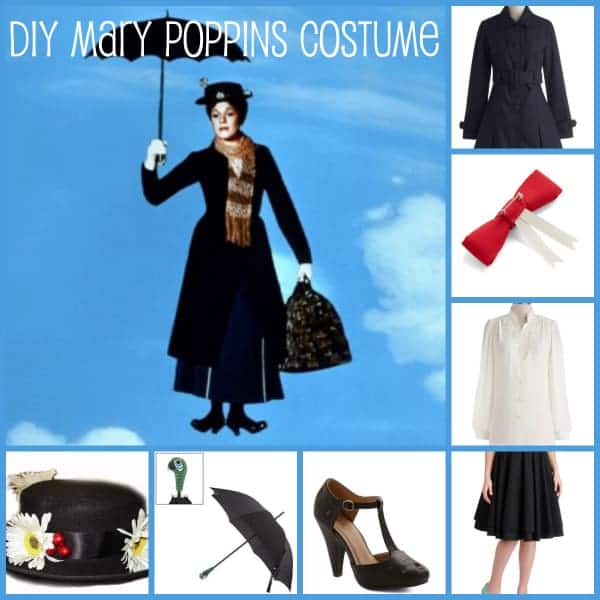 Wouldn't it be great if we all had a Mary Poppins in our life? Someone who makes the kids enjoy doing their chores and sing Super-Cala-Fragilistic-Expialidocious while whipping up a delicious dinner. Ahh the life.
While we can't all be Mary Poppins, we could totally dress up like her – and most of the items can be found in your closet!
*TIP* If you don't have any of the pieces check out my favorite shopping site, Modcloth – they do!
Over the course of the film, Mary Poppins (never just Mary) wears quite a few jackets from peacoats to victorian jackets in black or navy – gray works too! So using any of these pieces will work for the look.
A key part of the costume is Mary Poppins red bow tie but it doesn't have to be a tie specifically, tied ribbon or a DIY bow will work just as well.
A vintage white victorian ruffle button up blouse should work just nicely.
Knee length to ankle length black skirts are required. *TIP* If you go with a knee length skirt make sure to pair it with black tights.
Can't forget the vintage oxford booties!
The last crucial piece is the infamous hat. These can be created easily by spray painting a straw sunhat black and applying flowers via a hot glue gun. Or you can buy the above from a talented artist on Etsy.
Don't forget the finishing touches of white gloves, large black parrot umbrella and a handy carpet bag.