This post brought to you by Visit Gulf County. The content and opinions expressed below are that of Surf and Sunshine.
When our family moved from Michigan to Florida at the beginning of this year we couldn't have been more thrilled. We have some family here and had vacationed in Florida on numerous occasions. However, we rarely managed to make it out of the Orlando/Tampa areas. Now that we live here full time we've been looking forward to exploring our new home state, especially cities along the coast since we both love coastal towns.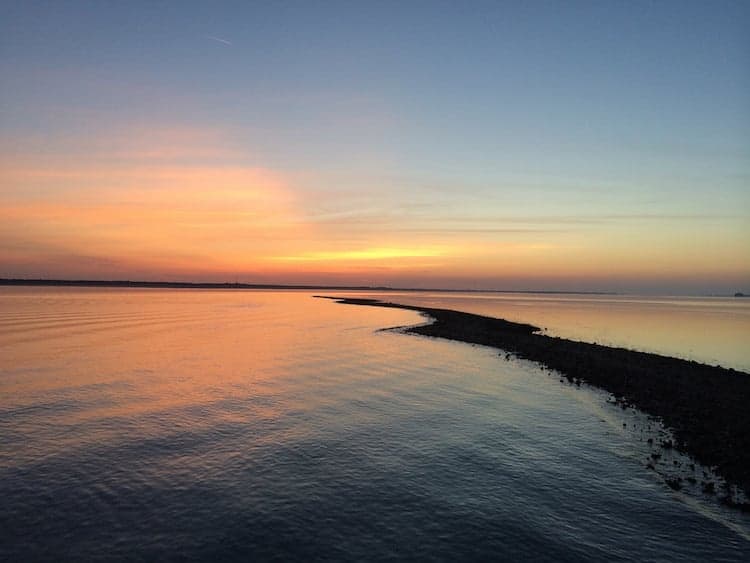 Gulf County happens to be home of some great coastal towns and it's packed with adventures on, in and near the water. Fall is the perfect time to plan a visit since the mind boggling summer temps are coming down and yet it's still plenty warm enough to spend the day in the water with Seahorse Water Safari, hiking along the beaches on a turtle treasure hunt or kayaking through the dead lakes.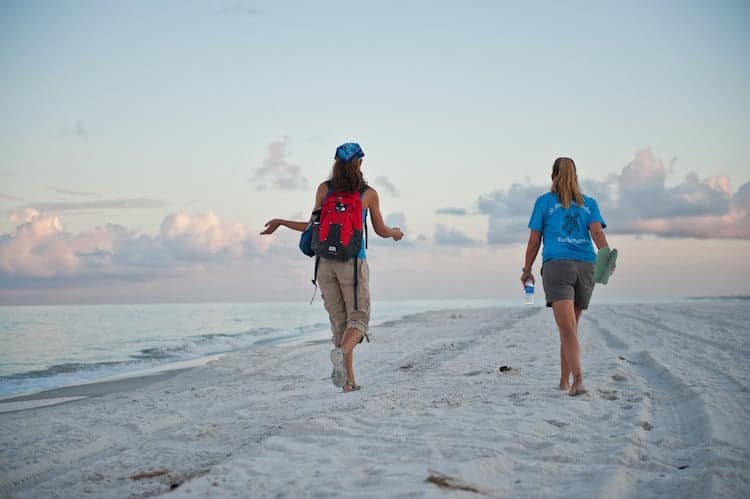 Go on a Turtle Treasure Hunt
Last year we adopted a sea turtle for my daughter for Valentines Day. She loves getting updates on her adopted turtle Bubble Butt, so I know she would love Turtle Treasure Hunt. Adventure guide Jessica Swindell takes groups of four on Turtle patrols on high density nesting beaches in North Florida. Guest can help her look for signs of nesting and participate in the process of protecting loggerhead turtles. This part of the walk is really about marking and protecting the nests. Nests just look like big disturbed area of sand since the moms do a good job of camouflaging their nests.
Seahorse Water Safari
Captain Gary Hites is the owner of Seahorse Water Safaris. The safari is in the name because they don't stop at rentals. They guide people in their explorations, snorkel trips, scallop trips and sunset cruises. The majority of their clients have never seen a seahorse up close and personal, until now!
Kayak Through the Dead Lakes
The Dead Lakes get their name from the Cypress and Tupelo trees that stand in the water. When the water is low, you can see the stumps rising out of the swamp. We're told it's like nothing you've seen before. "People don't know what you're talking about and then they have an "aha" moment when they paddle around the shallows in the South Flats." The stumps are so concentrated; it's like being on another planet.
Sounds pretty amazing right? That's just the tip of the ice berg, check out the
Gulf County Adventure Guide
for more! You should also enter their weekly contest and for a chance to win a $50 gift card to have an adventure in your local town. There are 10 lucky winners per week so enter now. Contest runs 9/28/15 –
10/25/15.