I can't believe fall is already here! Ok, I know that technically we are still in Summer, but truth is, my mind is already in fall, kicking leaves and enjoying all the pumpkin cinnamon flavors I can get my hands on. My tummy knows it's just around the corner and these Pumpkin waffles have been on my mind.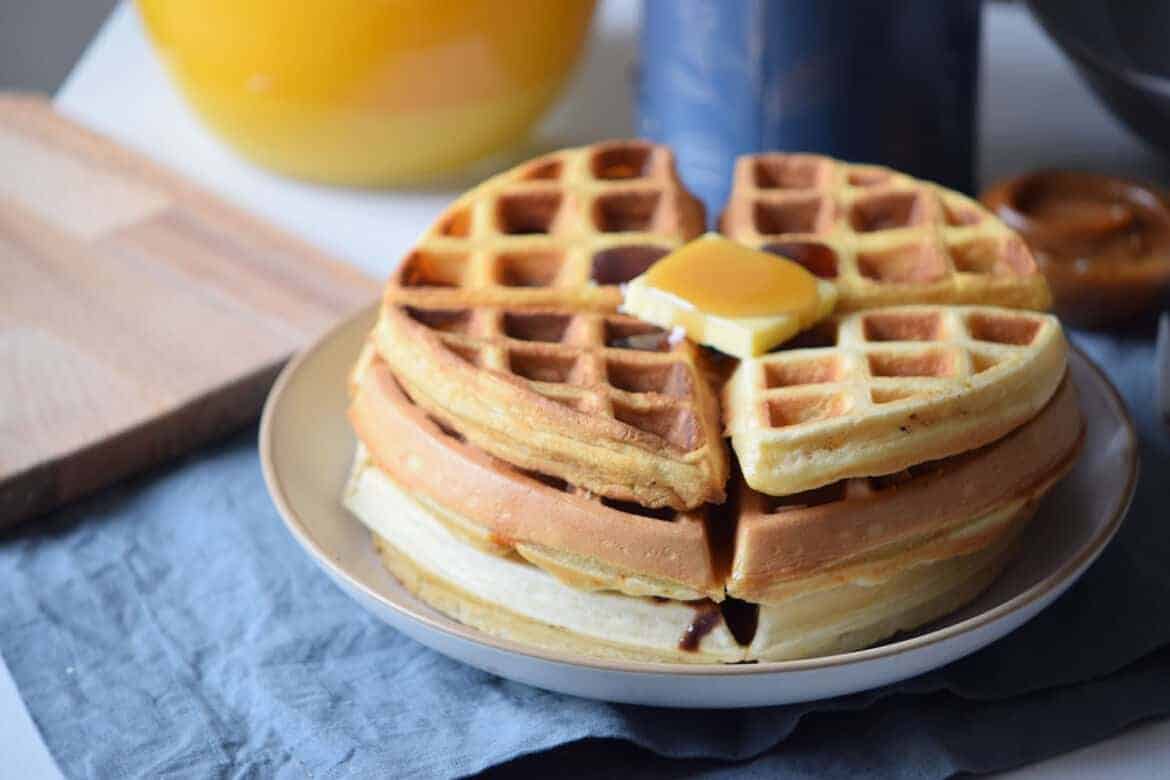 Super easy and simple to make, these Pumpkin waffles are also paleo, free of refined sugars and just basically jam-packed with a ton of good for you ingredients. To make them healthier than traditional waffles, I'm just using good quality ingredients: Pumpkin, almond flour, egg whites, coconut oil and almond milk. Seriously, these waffles are so good they will leave you full for hours and will satisfy your sweet, fall cravings with just a couple of bites (thanks to the cinnamon and the pumpkin puree).
Paleo Friendly Pumpkin Waffles
2016-08-19 17:42:13
Ingredients
2 Cups pumpkin, mashed
1 Cup almond flour
2 Eggs whites
1 Tsp baking soda
3 Tbsp coconut oil, melted
1 Tsp ground cinnamon
¾ Cup almond milk
Drizzle of maple syrup
Instructions
Preheat the waffle maker.
Blend the mashed pumpkin, almond flour, milk, baking powder, ground cinnamon, and coconut oil.
Beat the egg white in a bowl until stiff peaks are formed.
Gently fold the egg whites and the mixture together until getting a uniform batter.
Grease the waffle maker with coconut oil and pour the batter.
Cook for 4 minutes or until golden brown.
Serve with a drizzle of maple syrup and enjoy.
Surf and Sunshine https://www.surfandsunshine.com/

In my quest for finding the best Paleo waffle recipe, I have used a couple of different flours and ingredients. I have also tested a couple of different mixing methods, and while some of them have been really good, this one is definitely the best so far! The result is this fluffy like waffle, that's airy and thick at the same time – all the things a good waffle should be. This is because we are using egg whites that have been whipped up to form stiff peaks.

While the extra step may seem like a total pain in a weekday, the result is totally worth it. But, try making a big batch on a weekend and you can freeze extra waffles for later, resulting in quick, delicious breakfasts. I recommend topping them with some good quality maple syrup or even some chopped nuts or a bit extra of cinnamon. Enjoy!