Good ole' St. Patricks Day has a way of bringing out the Irish in just about everyone – even if March 17th is the only day they have a lick of Irish blood running through their veins. And why wouldn't it, being such a fun holiday? To help you and your littles celebrates this year we have 10 Frolicking Fun St Patricks Day Crafts and one fun fact for you. Everyone knows St. Patrick's Day celebrates St Patrick the Patron Saint of Ireland but did you know where the idea of getting pinched if you forget to wear green originates from? We did some digging and the answer half surprised us. It's an American tradition that is estimated to have started in the 1700s. People celebrating had the notion that wearing green made one invisible to leprechauns. If you weren't wearing green the leprechauns would see you and you would receive a pinch. So of course, people began pinching those who didn't wear green as a reminder.
10 Frolicking Fun St Patricks Day Crafts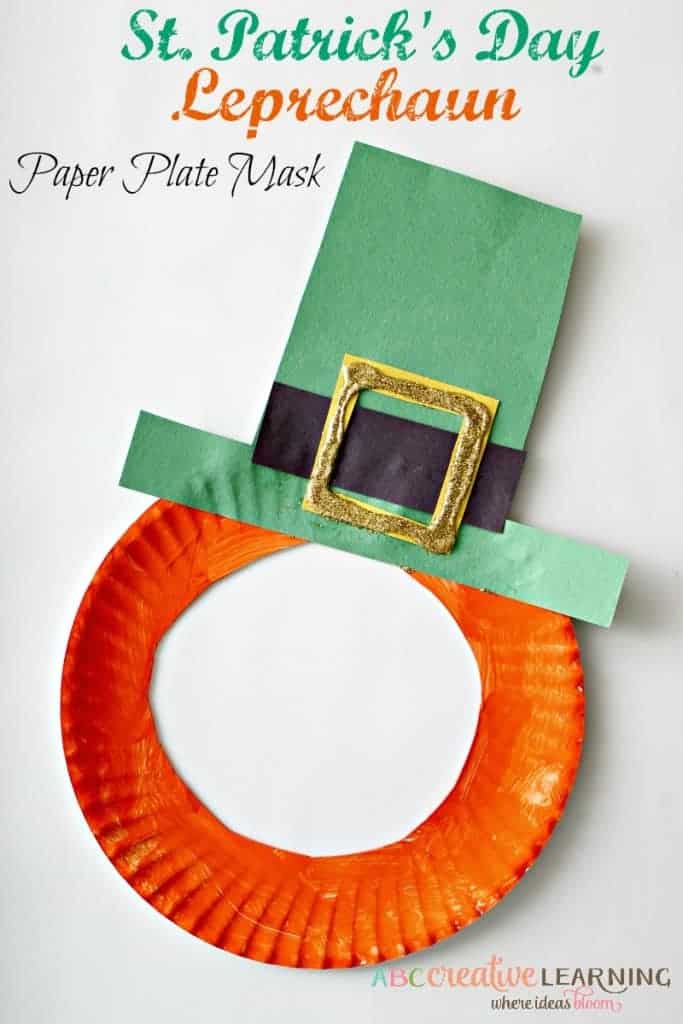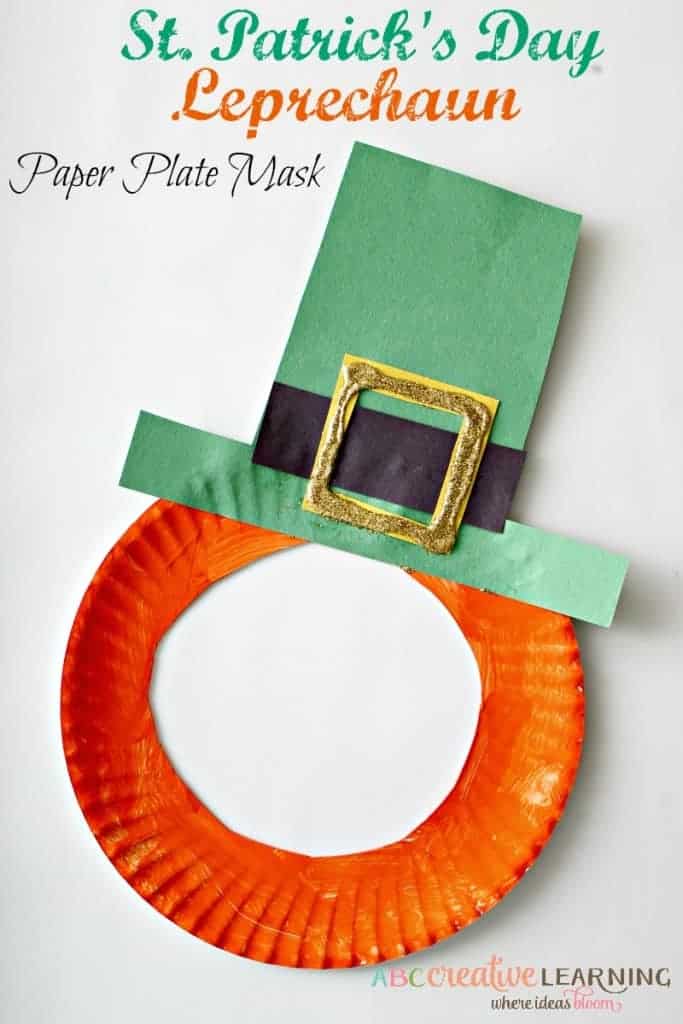 This Leprechaun mask just needs 3 items to make: glue, construction paper and paper plates but it looks so cute held up to little faces.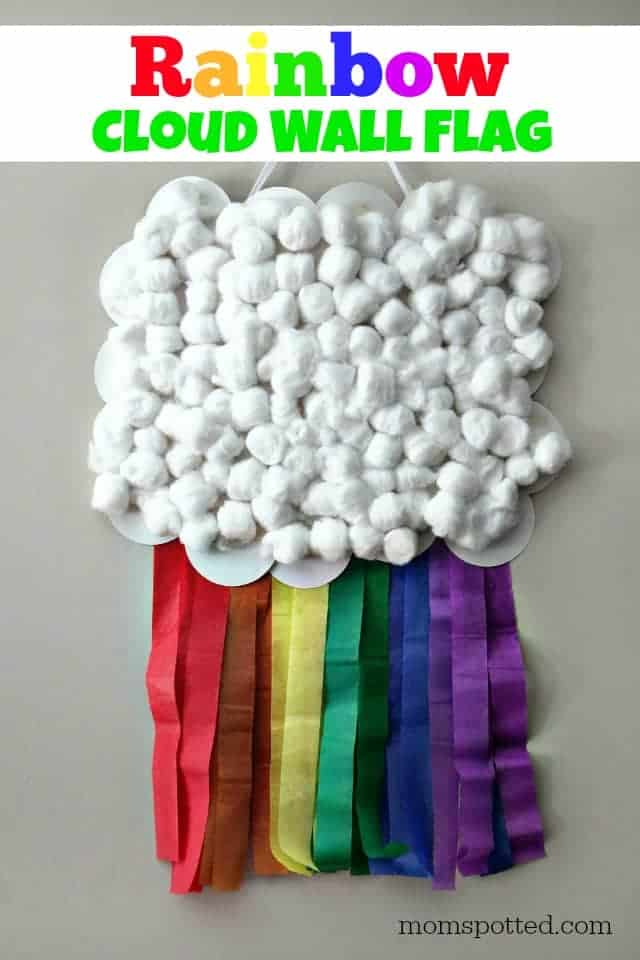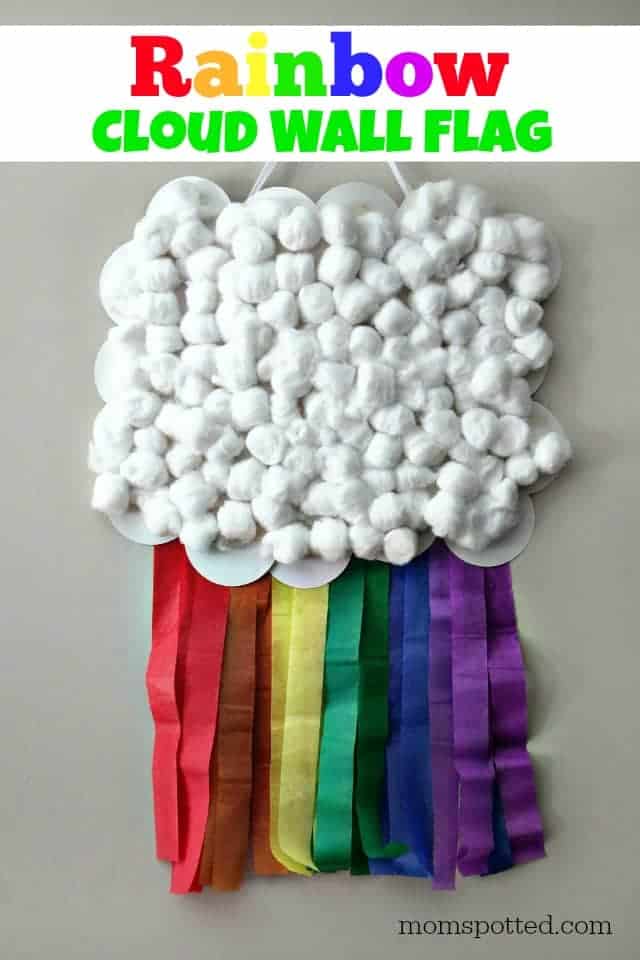 This Rainbow Cloud Wall Flag is deceptively simple and kids will love hanging it.
Club Chica Circle has not one but two Leprechaun Fun crafts including the mini hat and a reversible mustache mug.
Printable Shamrock Pinwheel and Tutorial by Love The Day
Not only are these pinwheels lucky, they totally get me in the mood for spring!
St Patricks Day Salt Dough Clover by Meaningful Mama
Meaningful Mama whipped up a great sensory activity for toddlers and preschoolers with these Salt Dough Clovers.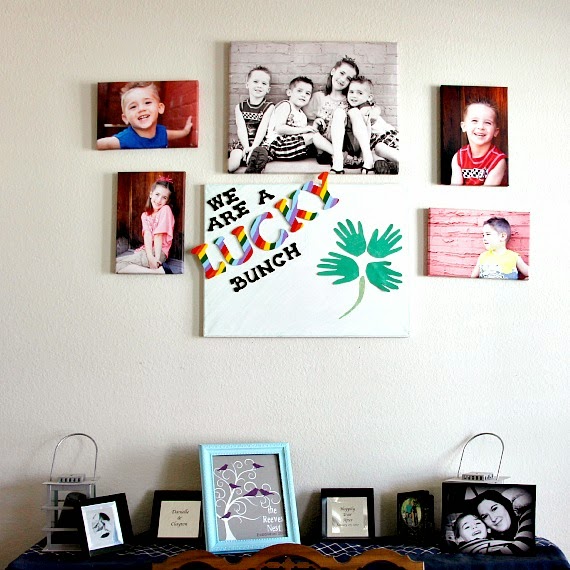 The images of my kids on canvas are some of my favorite peices of artwork so I love the idea of adding a canvas craft, perhaps swapping out the hands and quote depending on the holiday. The options are endless.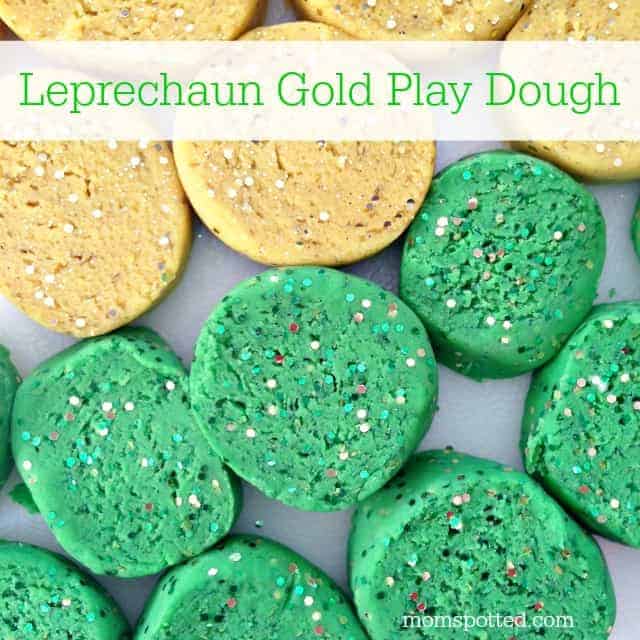 St Patricks Day Leprechaun Gold PLay Dough by Mom Spotted
What round up would be complete without DIY playdough? Bonus, it ahs flakes of 'real' Leprechaun gold.
My daughter is required to bring her lunch in brown paper bags for field trips (to save on space) but that's literally the *only* time we use them. Now we can create this adorable craft instead of stuffing them in a drawer.
Creating this felt rainbow pot of gold is great for building fine motor schools and I have a feeling it will be on the fridge long after St. Patricks Day.

How cute is this Leprechaun Trap?! Club Chica Circle even includes the recipe for the pretzel sticks. Although I think I'm more likely to catch little fingers sneaking yummy treats than I am to catch the elusive Leprechaun.