Fall is here and we are only a few weeks away from Halloween. It never fails, the children are always obsessed with Halloween and pumpkins, aren't they? Last year was the first time we sat down and carved pumpkins for our house.
As you can see, Whistler got a real kick out of mom and dad's masterpieces. If you're looking for inspiration for your pumpkins this year, check out these unique halloween pumpkin ideas I found!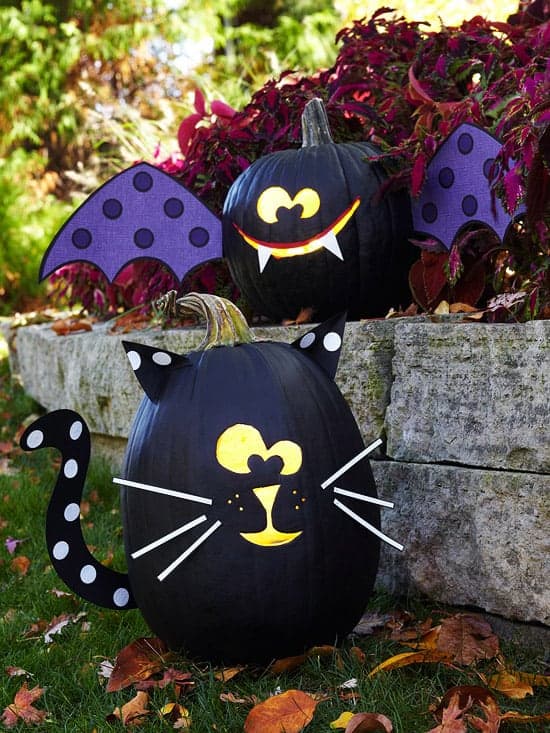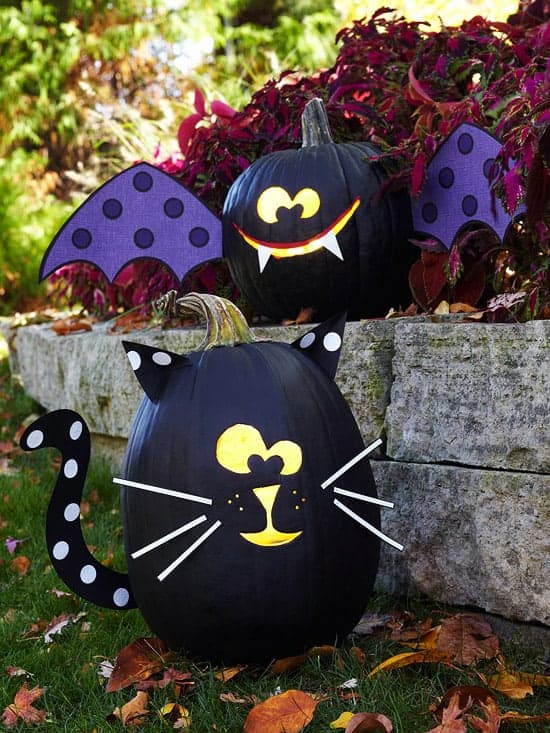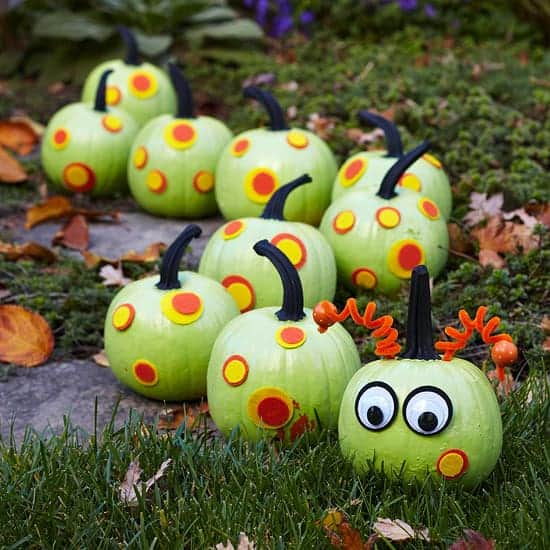 How adorable at these painted Bat and Caterpillar Halloween Pumpkins? Instructions can be found at Better Homes and Gardens. If those seem like a little too much work for you, you could also go for this simple design of "BOO" made from buttons. Super cute, right?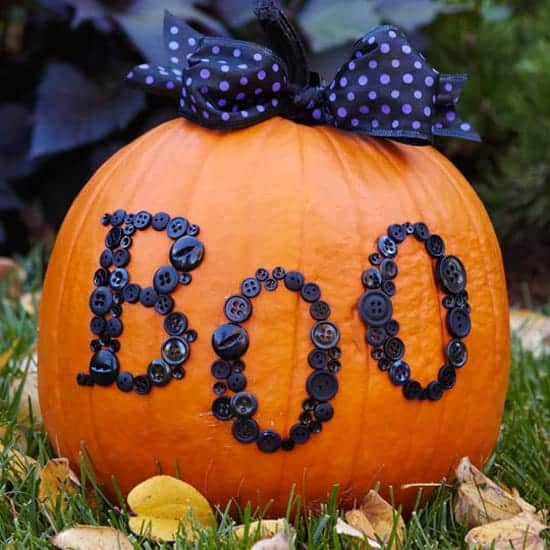 I love this decorative design! You can find the vine and leaf templates and instructions to create this pumpkin at Martha Stewart.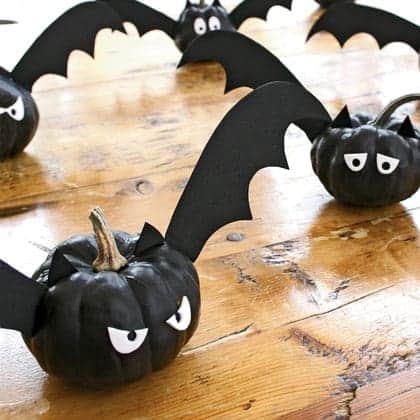 These batty mini-pumpkins are fun and scary! You can find directions to make these spooky Bat-O-Lanterns at Disney's Family Fun.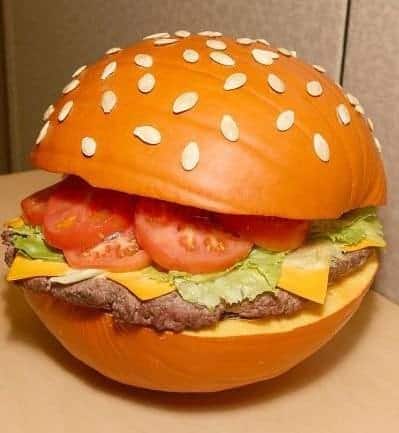 Creating Really Awesome Free Things came up with the Hamburger Pumpkin idea that is probably one of the most unique designs I have ever seen! Is that real meat in there?!?!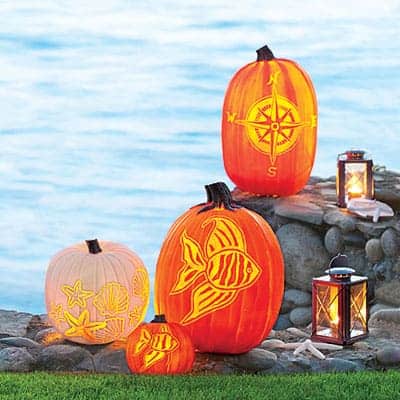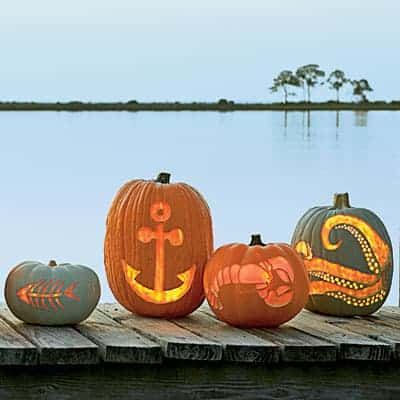 And of course, the beach lover in me really adores these coastal inspired pumpkins from Coastal Living. From Seashells, Fish, Lobster, Waves and more, you can get full step-by-step instructions on how to create these masterpieces yourself here!
Here are a few more really fun ideas, see any that you like?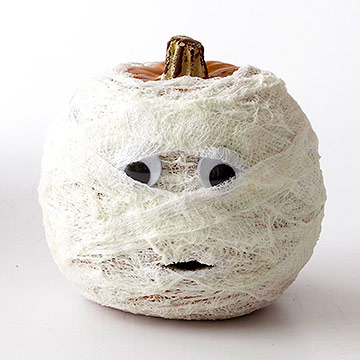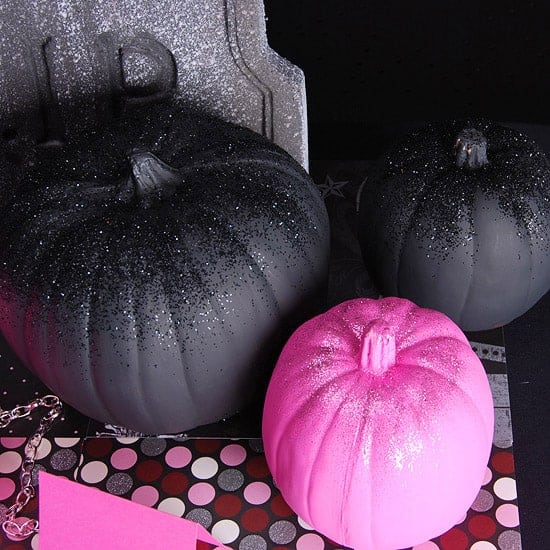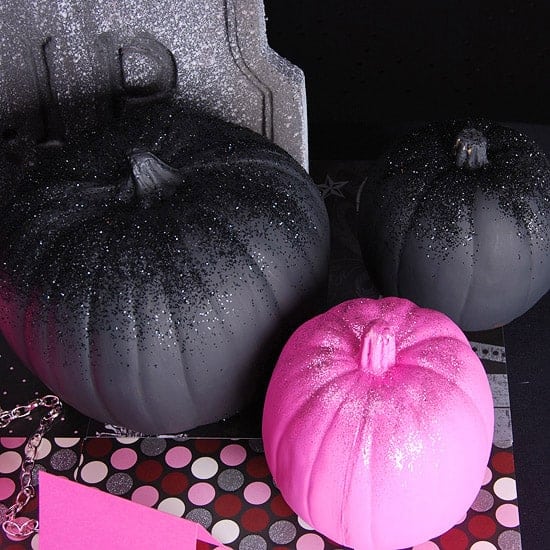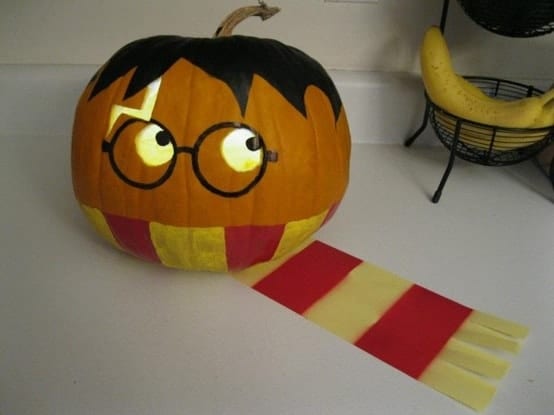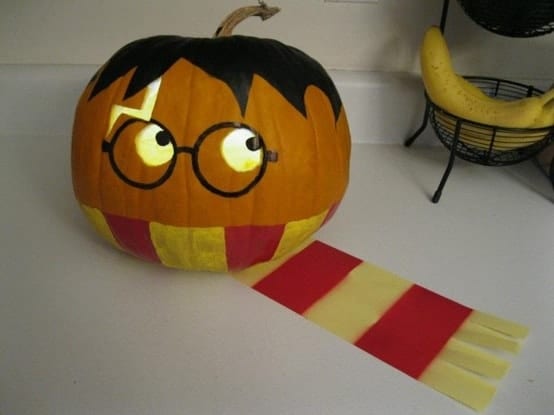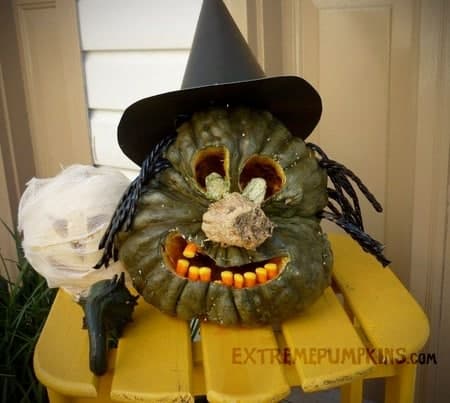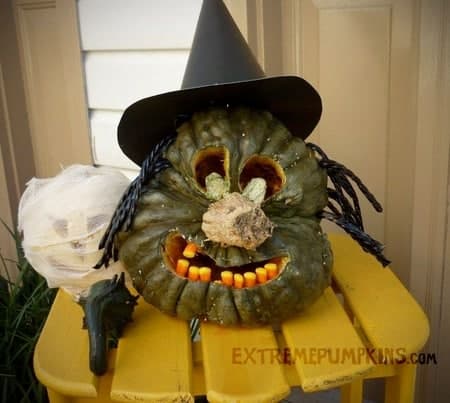 And and all time favorite every year, a Frankenstein pumpkin!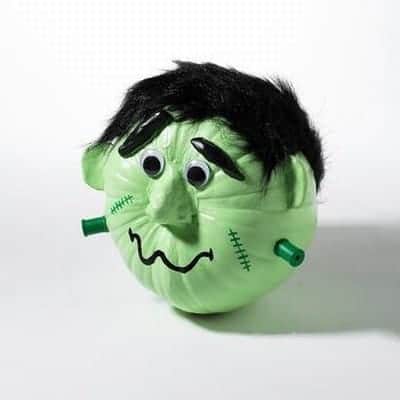 What kind of pumpkin are you going to have this year? Will you carve yours, paint it or use tape to decorate it?