I'll be honest, I can not carve a pumpkin for anything. It always seems to be that I cut along the wrong spot and the next thing I know I have a gaping hole where the eyes and nose should have been.
Luckily the internet offers a solution for people like me, pumpkin carving stencils.
Over the years I've managed to create a fantastic collection of free pumpkin carving stencils and I'm sharing them all with you below.
Grab your pumpkin spice latte or a steaming mug of cider, turn on some bewitching music, and let the pumpkin pattern binge begin! The Pumpkin Lady has a fantastic collection of free pumpkin carving stencils here. Be patient as the page takes a while to load and will scroll slowly, but it's well worth the wait.
Spookmaster.com has more free pumpkin carving stencils than you can shake a broomstick at. Sectioned off into categories like traditional favorites, sports teams, animal kingdom, other stuff and mix'n'match, I'd be surprised if you didn't find something to suit your fancy there.
If you're looking for something less traditional and perhaps doesn't involve actually cutting or slicing poor, defenseless pumpkins, take a look at our Unique Halloween Pumpkin Ideas post for patterns and inspiration.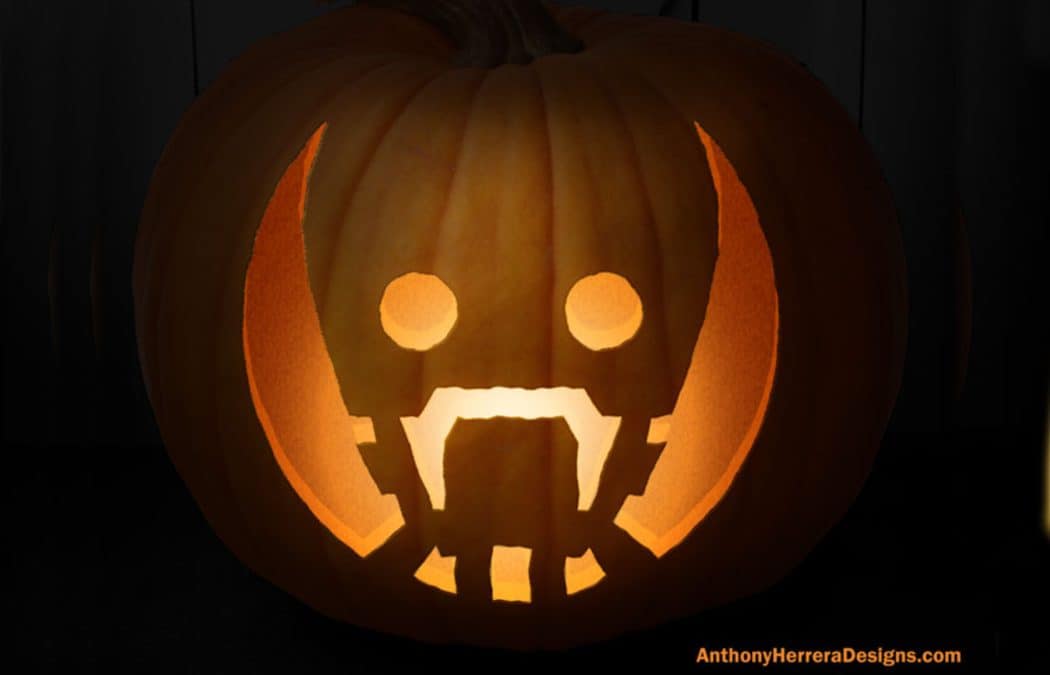 CoolMomTech has rounded-up a bunch of the coolest free geeky pumpkin carving templates I've seen yet. If you're a fan of Avengers, Minecraft, Pokémon, emojis, Star Wars or more – they've got your Halloween pumpkin carving stencil covered.
PumpkinPile's free pumpkin carving patterns can make anyone an amazing pumpkin carving artist. Simply find a pattern you like, print it off, follow our simple instructions, and you'll be the hit of your town.
Sadly not free, but if you're looking for some really specific pumpkin carving stencils from your favorite stories or pop culture, Zombie Pumpkins might be the place for you.
Martha Stewart has a great collection of almost 50 free pumpkin carving patterns and templates. I really like this site because the designs are much more artistic and interesting than your traditional carved Halloween pumpkins. Many of the designs are no cut/carve.
If the above wasn't enough, you won't believe the variety of pumpkin carving ideas you'll find at The Dating Divas. There are silly, scary, funny, and angry jack 'o lantern faces and other designs of just about anything you can imagine, from celebrities to your favorite Halloween image. Best of all, these pumpkin carving stencils are all free!