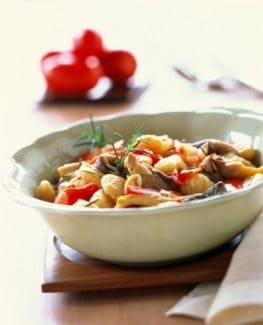 How many recipes do you know off the top of your head that require 30 minutes or less to prep AND cook? This Vegan Gnocchi Recipe with Vegetable Stir fry needs only 1 pan and is done in under 30! Perfect for days I don't particularly feel like cooking. Not to mention it's budget friendly, incredibly easy, low fat and can also be made gluten free.
Gnocchi and Vegetable Italian Stir Fry
Author:
Prep time: 10 mins
Cook time: 18 mins
Total time: 28 mins
Ingredients
1 TBS plus 1 tsp extra-virgin olive oil, divided
1 (16oz)package vegan gnocchi (make your own w/ The Healthy Voyager's Global Kitchen Cookbook recipe)
1 md yellow onion, thinly sliced
4 cloves garlic, minced
1/2c water
6c chopped kale or spinach leaves
1 15oz can diced tomatoes
1 15oz can white beans, rinsed and drained
1/2-1 tsp Italian Seasoning spice mix, more if needed for taste
Salt and pepper, to taste
1/2c shredded vegan mozzarella cheese
Instructions
Heat 1 TBS oil in a large nonstick skillet over medium heat.
Add gnocchi. Cook 5-7min until golden brown. Stir often.
Set aside in a bowl.
With 1tsp oil saute onions, over medium heat for 2 minutes. Stir frequently
Stir in garlic and water. Cover.
Cook 4 to 6 min until the onion is soft.
Add kale (or spinach). Cook 1 to 2 minutes, stir often, until it's soft.
Mix in tomatoes, beans, salt, pepper and seasonings. Bring to a simmer.
Stir in the gnocchi and sprinkle with mozzarella.
Cover. Cook about 3 min until the cheese is melted and the sauce is bubbling.
3.2.1230
If you love this recipe, be sure to check out "The Healthy Voyager's Global Kitchen" for more delicious plant-based recipes from around the world.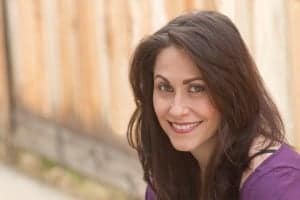 This recipe and photo reposted with full permission from the author. Award winning healthy, special diet and green living and travel expert, cookbook author, media spokesperson, holistic nutritionist, vegan chef and television personality, Carolyn Scott-Hamilton is a respected figure in the world of healthy lifestyle as well as special diet cooking and nutrition. With a highly acclaimed cookbook and travel show to her credit, Carolyn has traveled the world for her show, site and brand as well as to offer her services as a health and nutrition expert, recipe developer, writer, speaker, consultant and media spokesperson.  The Healthy Voyager aims to help people live well, one veggie at a time!