This post brought to you by Scotts Miracle-Gro. All opinions are 100% mine.
Last year my toddler and I tried to create our very first garden. I had grandiose ideas of flowers of all kinds and colors sprouting up at our little lake house. Of course Pinterest was the inspiration, it gets me every time.
I planted hoards of flowers along the house including some of my favorites like Gladiolas, Peonies, Lillies, Daisies and even sunflowers. Things went downhill from there. Including numerous out of town trips, where my flower seeds parched in the dry sun. Of course neither did I fertilize, or feed the plants. As a result we had one solitary, brave little Lily sprout from the ground. And while I did water it loveling it only took one shake of a dogs tail to destroy the precious pedals. I never even got a chance to add mulch, not that I would have thought of it if I had. This year I'm determined for things to be different.
I've compiled my list ( I'm a fan of list) of gardening supplies, including:
Fertilizer

Plant Food
Bagged Soil
Adorable pots to place flowers
A watering can (preferably a cute color)
I've learned that there is so much more to gardening than flowers, water, earth and sunlight. One of my favorite lines of products has become the Scotts Miracle Grow..how can I go wrong with a title like "Miracle Grow?!" They offer a variety of products but one made especially for Florida residents is the new Florida Select Mulch. It's made from 100% Florida-grown Eucalyptus – grown in Florida, for Florida.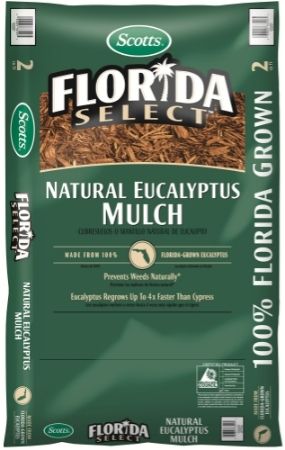 Eucalyptus Mulch is sustainably-harvested, made from 100% plantation-grown Eucalyptus trees, and effectively prevents weeds naturally, while helping conserve soil moisture – perfect for someone like me who *ahem* forget to water frequently.  But, as you may now, Scotts offers something for every gardener. If you don't live in Florida check out Scotts Nature Scapes mulch. It's a natural forest product that comes in a variety of textures and 3 colors. It also helps maintain moisture, prevent weeds and helps your garden flourish. Both options are a no brainer for sustainable gardening.
So do I have everything? Lets hope so because I've started to accumulate plants here and there. No more will my yard be a barren wasteland, I am determined to be successful. Have I missed anything? Feel free to leave me your green thumb tips!