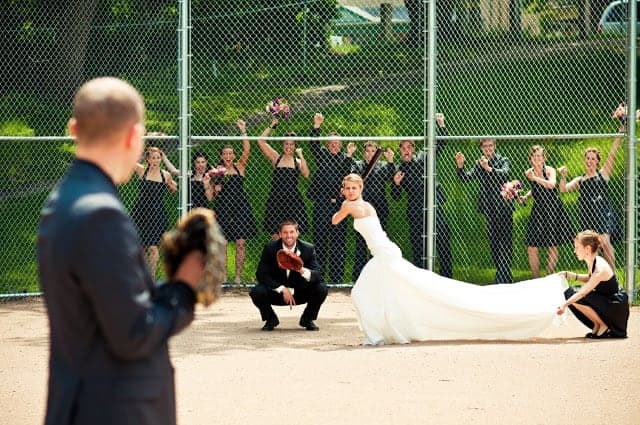 Source: Lenses and Looking Glasses
When you plan your wedding, how much thought do you put into your wedding party photos? Do you have an idea of what you want in your photos, or do you trust your photographer to capture the personalities of the groomsmen and bridesmaids? I love looking at some of the fun and original wedding part photos on Pinterest, Facebook, and the internet.
I wonder if the bride was taking batting practice before or after her wedding, and is she wearing heels or cleats under her gown?