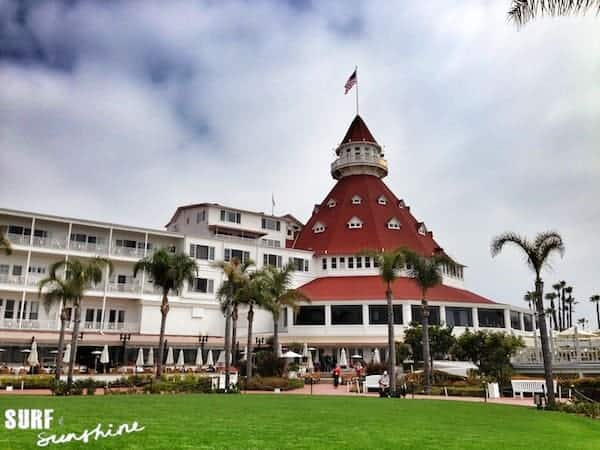 I've lived in Southern California my entire life. I'm used to great weather, beaches and beautiful surroundings. Regardless, walking up to the Hotel del Coronado is a breath taking experience, even for me. It's red turrets against my beloved California skyline are something out of a fairy tale book. (Speaking of fairytales, these unique crown chandeliers hanging in the famous Crown Room were designed by Wizard of Oz author L. Frank Baum.)
Everything about the hotel screams Victorian, and given the fact that it was built in 1888 and designated as a National Historic Landmark in 1977, it's no wonder. When Elisha Babcock and H.L. Story built the Hotel Del they dreamed of a resort that would "be the talk of the Western World."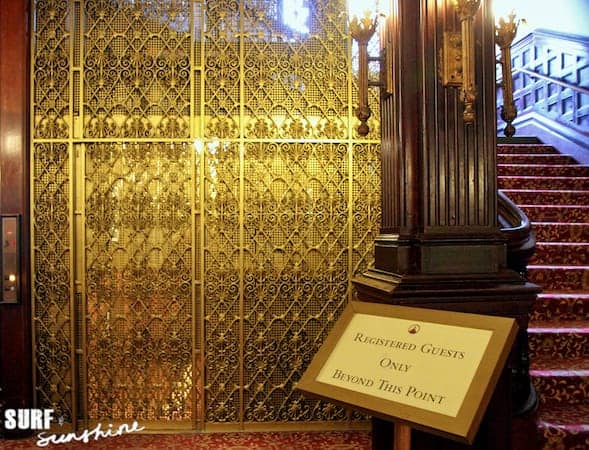 This gorgeous original Otis elevator lift (number 61 to be exact) was originally operated by hydraulics but has been since retrofitted for electricity. It has been in operation since the hotel was built in 1888! Step back in time and let the courteous elevator operator open and shut the gate for you, as well as make sure you arrive at the proper floor.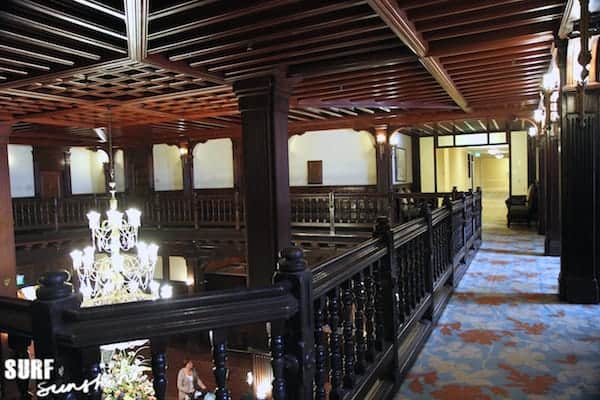 Since it's been built the hotel has hosted celebrities, dignitaries and U.S. presidents. As a matter of fact, President Taft had a sister living in Coronado. When he came to stay at the hotel in 1915, they had special chairs made to could handle his height/weight and these chairs still sit in the entry of the hotel today! It's even been rumored to be haunted by ghost, but what would a victorian hotel be without a resident ghost?!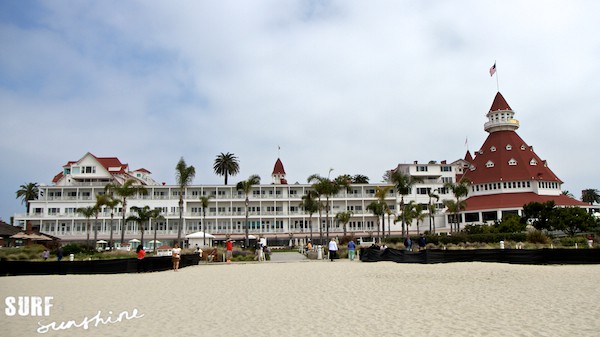 On November 24, 1892 Kate Morgan checked into the resort and never checked out. Since her death, there have been numerous reports of ghostly happenings and even a book written about it. During our stay there, many of my fellow #NewSantaFe event attendees reported lights coming on by themselves in the middle of the night.
Fun Fact #1 .. "Eleven U.S. Presidents have visited The Del, starting with Benjamin Harrison in 1891. One of the resort's most famous visitors was England's Prince of Wales in 1920. He would later become King Edward VIII, only to give up his throne in 1936 to marry Coronado divorcee Wallis Spencer Simpson. Many have speculated that they may have first met at The Del."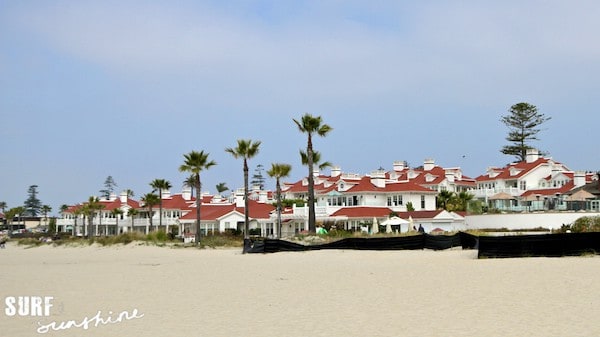 Even without a resident ghost Hotel del Coronado in San Diego is a must stay vacation destination – and I'm not just being partial as a California Native. Hotel del is easily a family resort but it's also a breathtaking wedding or honeymoon location. From it's fairytale setting to the island backdrop it oozes romance – which is probably why it's rated as the Number-One wedding destination in America by the Travel Channel.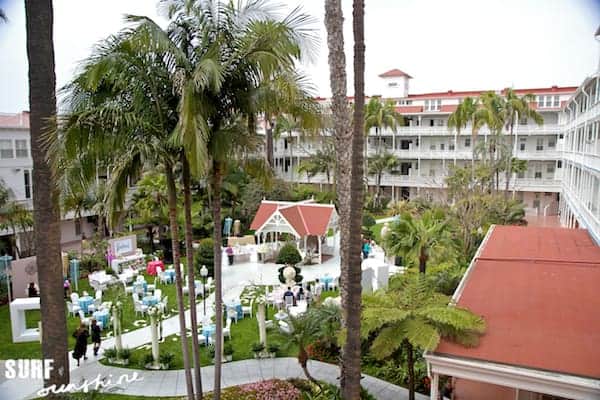 Fun Fact #2 .. Hollywood has been making movies at Hotel Del Coronado since 1901 including the famous "Some Like It Hot," starring Marilyn Monroe, Tony Curtis and Jack Lemmon in 1958.
The hotel boast 5 restaurants with award-winning food and wine for any budget and dining experience. More than just food, the restaurants also have amazing ocean views. 1500 Ocean is the resort's signature restaurant but the historic Crown Room is continually voted best in San Diego – so no matter what, you really can't go wrong! I stayed in a beautiful ocean front room with the tallest of tall ceilings that not only had an interior sitting area (Kas and I talked for hours in these comfy chairs!), but also a porch with rockers and an amazing view.
The staff were friendly and accommodating. It was easy to see why many local San Diego families love to have "staycations" here every year! Be sure to take a stroll through town for shopping and gifts to take home to the people you want to make jealous. Don't forget to enjoy the beauty of the Hotel del at night too – it's breathtaking when lit up.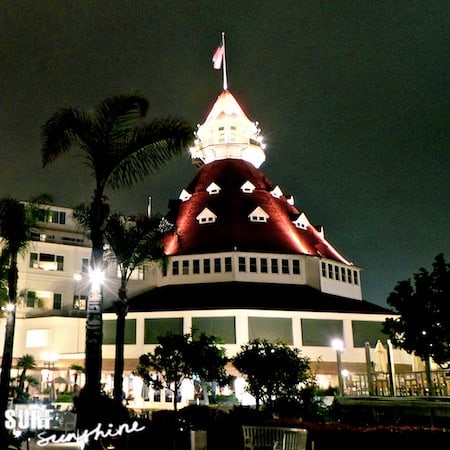 Thank you to Hyundai and Hotel Del Coronado for making it possible for me to experience this beautiful landmark hotel. All opinions are my own.