Located on the west coast of Norway, the city of Bergen is a must-visit for all travelers in the area. Bergen has some of the most popular tourist attractions in the country, including Mount Fløyen and the Fløibanen funicular, as well as fjords and a historic fish market.
While several days could easily be spent in Bergen, much can also be explored in a single day. Here are my top recommendations for a day spent in Bergen, Norway.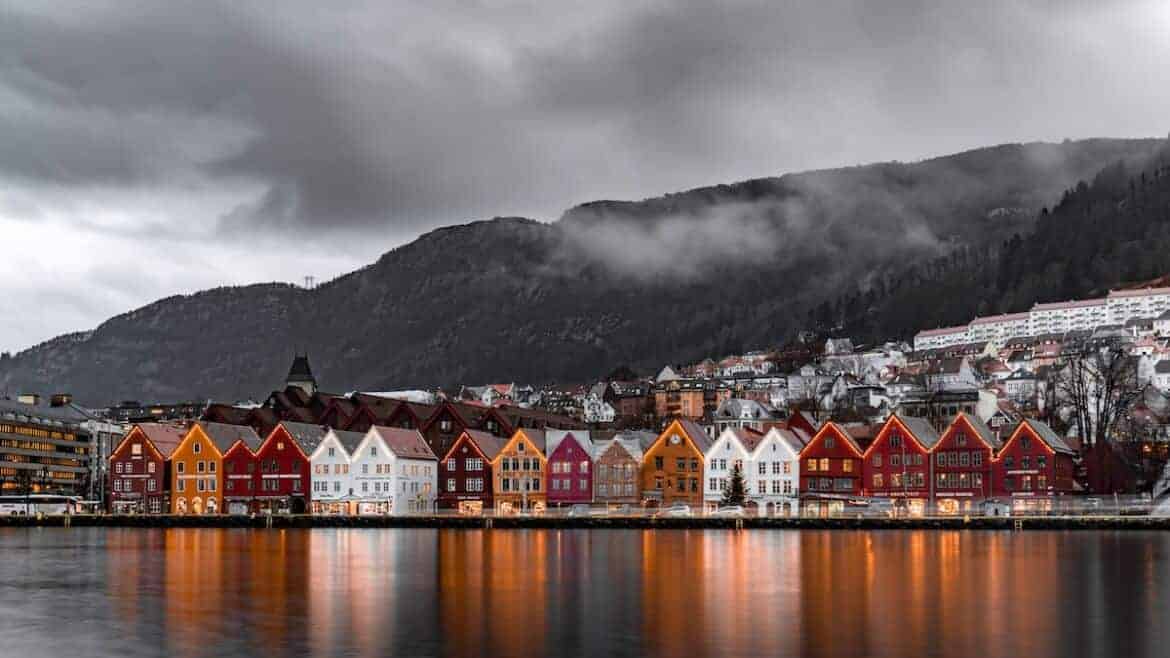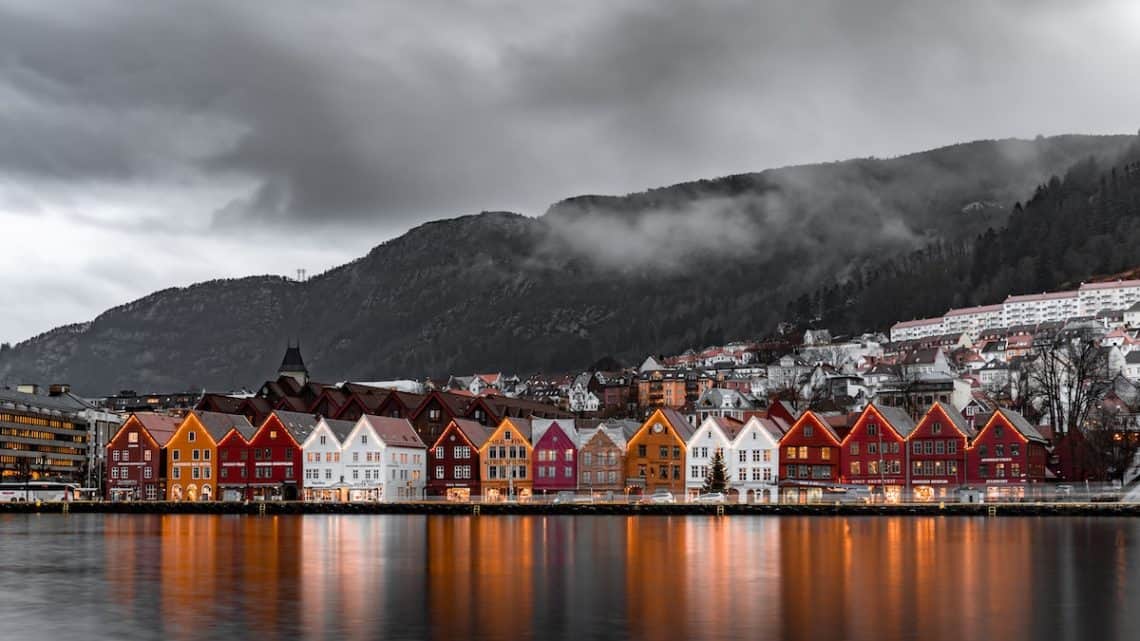 What to Do
Mount Fløyen. The Fløibanen funicular is one of the best-known attractions in all of Norway and for good reason. Fløibanen is centrally located in Bergen, just minutes away from the fish market and Bryggen wharf.
The Fløibanen funicular takes you to the top of Mount Fløyen, 320 meters above sea level, and takes 5 to 8 minutes while allowing some of the most breathtaking views of the city.
The Fløibanen funicular is an absolute must for any time spent in Bergen but there is plenty else to do at the top of Mount Fløyen.
There are many different hiking trails available that can be done in as little as an hour and a half, as well as a few places to eat and drink.
Fisketorget. After returning from Mount Fløyen, stop by the fish market, Fisketorget.
The market was a historical center for fish trade in Norway and the architecture and cultural importance makes it well worth a stop.
If you have a little extra time, wandering through the harbor is also a great idea.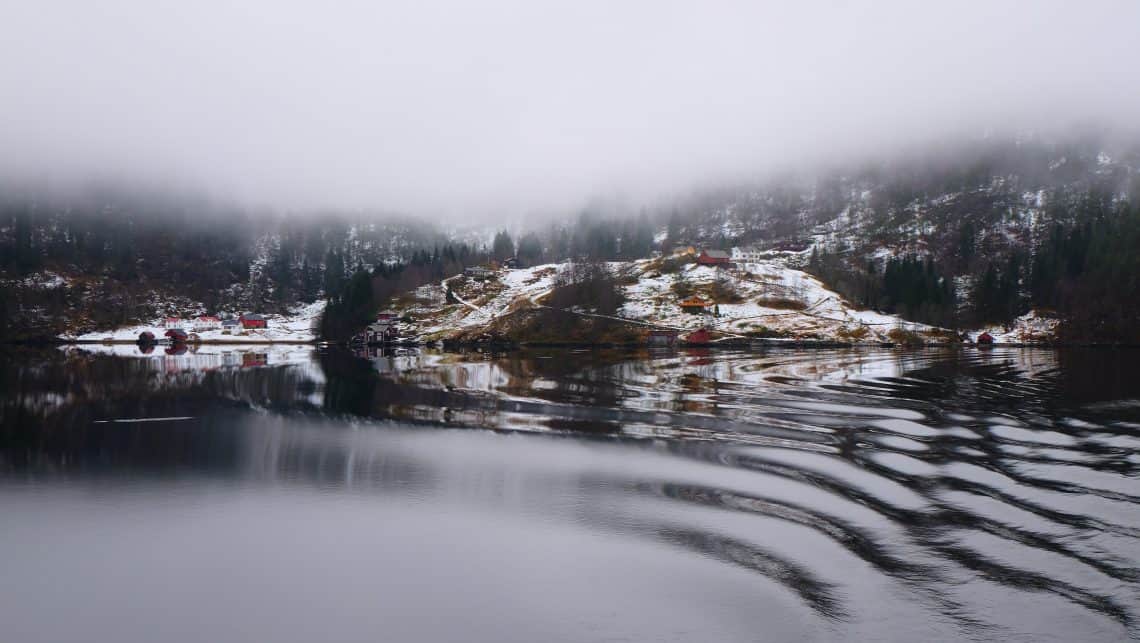 Tour the fjords. The fjords are one of the most iconic parts of Norway and Bergen is a great starting base for a tour.
From Bergen, tours of a few hours are available, which allow you to see the stunning sites while also having time to explore the rest of Bergen.
Wander the streets. As Bergen is possibly the most photogenic city in Norway, simply walking the streets to appreciate the architecture and culture of the city is a great way to spend some extra time in the afternoon.
Keep your camera handy as you walk because there are so many things to capture in a photograph.
Where to Eat
Pingvinen. Pingvinen, which is known for its extensive beer list, is a favorite among visitors to Bergen.
It offers traditional Norwegian cuisine, like stew and meatballs, at a price that's much more affordable than other places.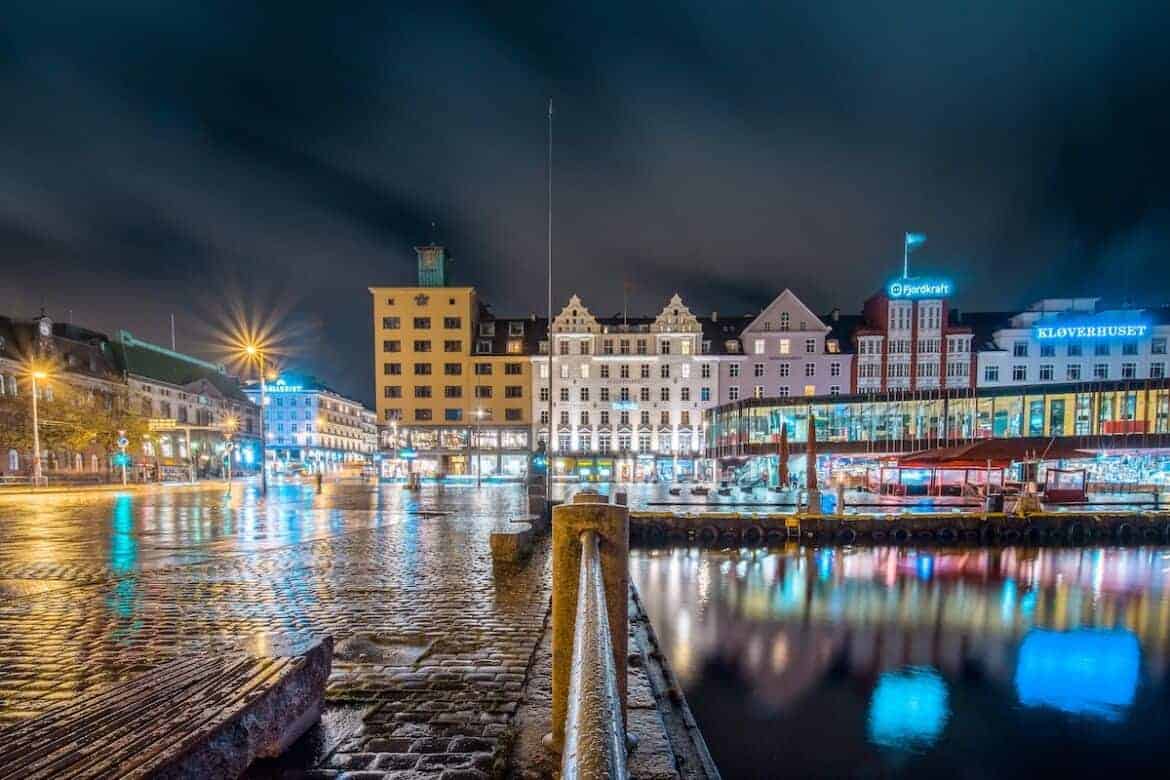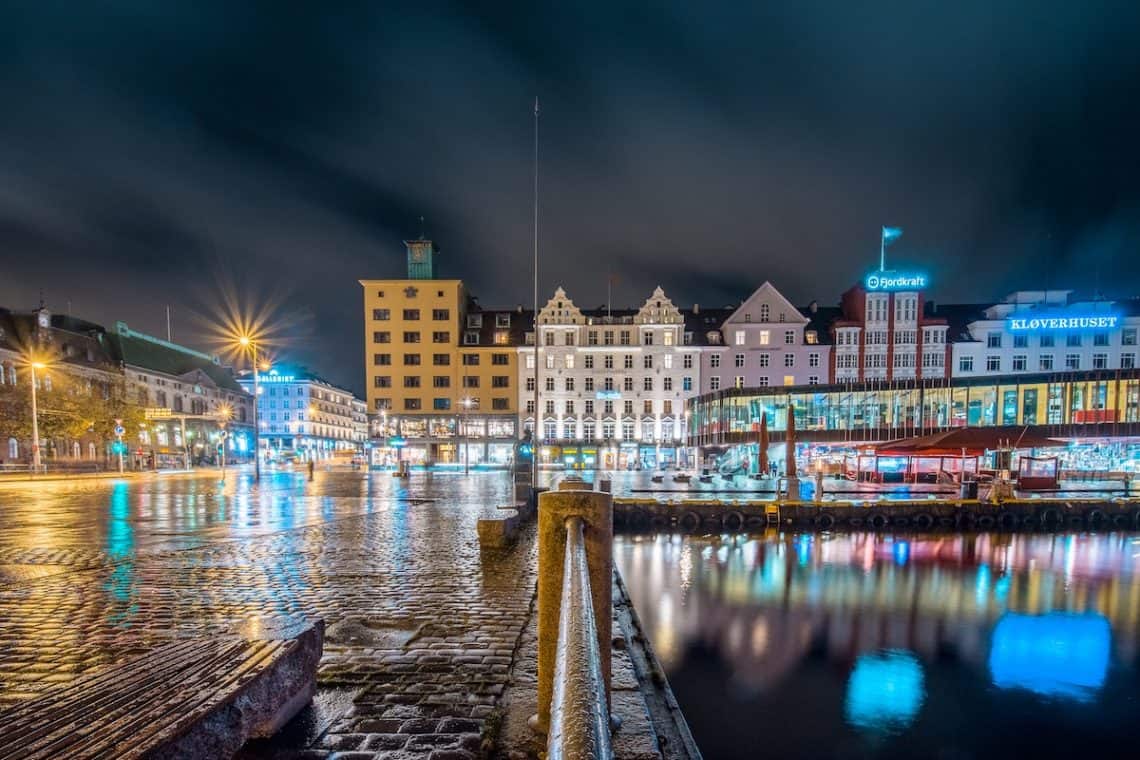 Fish Market. Since you will likely be visiting the fish market anyway, why not pick up lunch there?
The fish market offers fish, seafood, and fresh fruit – perfect for an afternoon snack or quick lunch.
It's also an opportunity to directly support the locals.
Where to Stay
Scandic Strand. Scandic Strand is one of the most centrally located hotels in Bergen.
It's located at the fish market, overlooking the entire city, with all of main attractions – including Fløibanen funicular – within close proximity.
There's a restaurant and bar inside, though I would recommend venturing to another restaurant for dinner, and they offer a breakfast that beats most hotel breakfasts. Plus, free wifi is included!
Bergen is a lovely city with so much to explore and even in a day, there is much to be explored.