While I currently live in Texas, I was born and raised in South Carolina and I'm a southern girl inside and out! In my adult life I've lived in South Carolina, Alabama, Tennessee, Wisconsin and now Texas. And I've been fortunate to have traveled extensively throughout the United States, Mexico, Bahamas and the U.S. Virgin Islands. I've been to some beautiful places and I've been to some I hope I never visit again but without a doubt my favorite U.S. city is Charleston, SC.
Apparently I'm not the only one that feels this way as Charleston, South Carolina was voted "Top City in the United States" in the 2011 Condé Nast Traveler Readers' Choice Awards. As a matter of fact, when people ask where I'm from and I reply South Carolina, the response usually goes one of two ways: "where's that place that has great golf" (usually referring to Myrtle Beach) or "Are you familiar with Charleston? Its the most beautiful city and my favorite place to visit." Yes, I am familiar with Charleston, I grew up just 2 hours away and visited the city any time I had the opportunity to make the trip.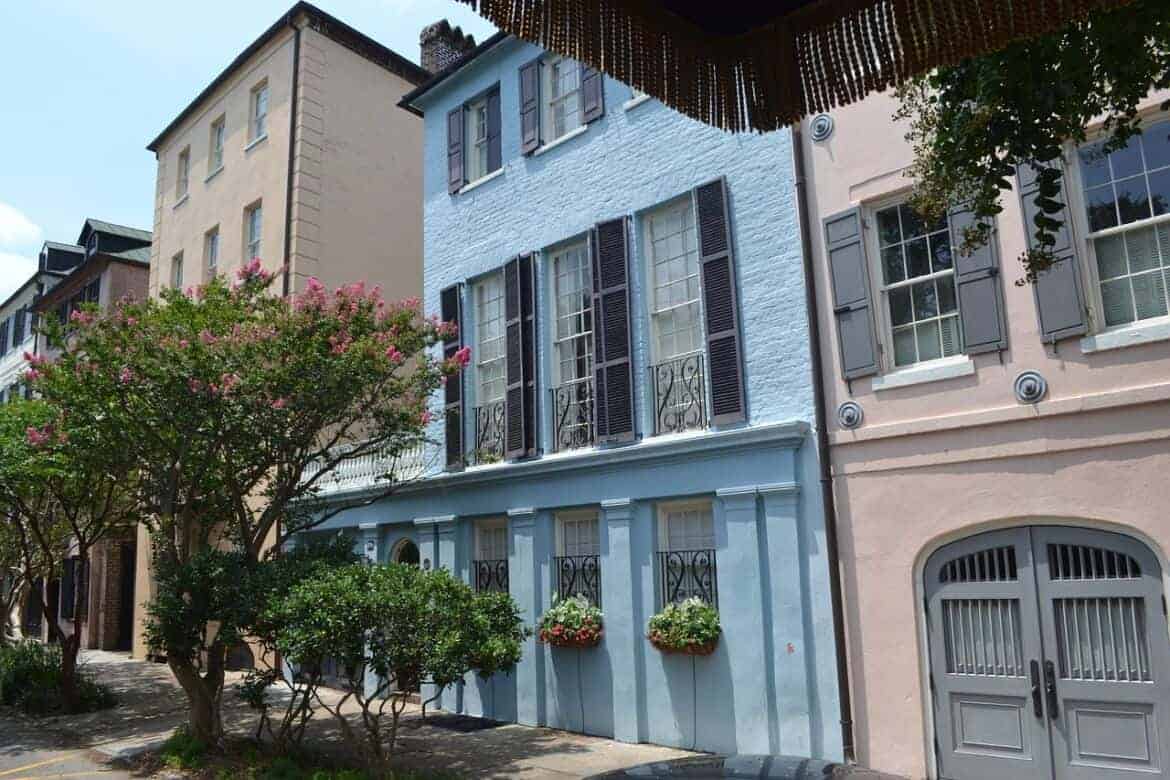 A little bit of history, because Charleston is home to a lot of history. It's the 2nd largest city in the state of South Carolina and is known as the "Holy city" due to the prominence of churches and numerous steeples which dot the city's skyline. Locals often refer to Charleston as "Chucktown". The Charleston Museum was the first museum built in America, founded in 1773, its located in the Downtown Historic District of Charleston.
So if you're going to make a trip to Charleston let me give you a few recommendations of my favorite places.
Where should you sleep?
If budget isn't a factor then you must stay at Charleston Place. (note I've never stayed there personally because most of my trips to Charleston were day trips, when I was there on business CP was out of my budgeted allowance) Charleston Place is located in the heart of downtown and within walking distance to shopping, restaurants, attractions etc.
Whenever I was in Charleston on business I always stayed at the Courtyard by Marriott Charleston Waterway with a corner room with balcony on the river. (affordable rooms, friendly staff, great views) There are also many bed and breakfasts and historical inns to choose from.
Where should you eat?
One of my favorite restaurants, and its hard to pick a favorite because the food in Charleston is really outstanding, but I've always enjoyed eating at Hank's Seafood Restaurant. The ambiance and the food contribute to a great southern dining experience. Hank's is located just outside the historic market. Its design is modeled after the great Charleston fish houses of the 1940s and is located in a turn-of-the-century warehouse now designated as a national historic landmark. (Check out their super cool saloon style bar)It's been voted "Best Seafood Restaurant" by the Charleston City Paper for 12 consecutive years.
Now, I also must share another favorite of mine that's off the beaten path and most often frequented by the locals, SeeWee located on Highway 17 in Awendaw, a short drive from downtown Charleston. Here you'll find local shrimp, they are small and sweet, the atmosphere is that of an old store with a country feel. Order dessert, you won't be sorry. Other places I'd recommend: Hominy Grill, Poogan's Porch (southern cuisine), A.W Shuck's (order the fried green tomatoes and their legendary casserole), Bowen's Island Restaurant and Slightly North of Broad or S.N.O.B.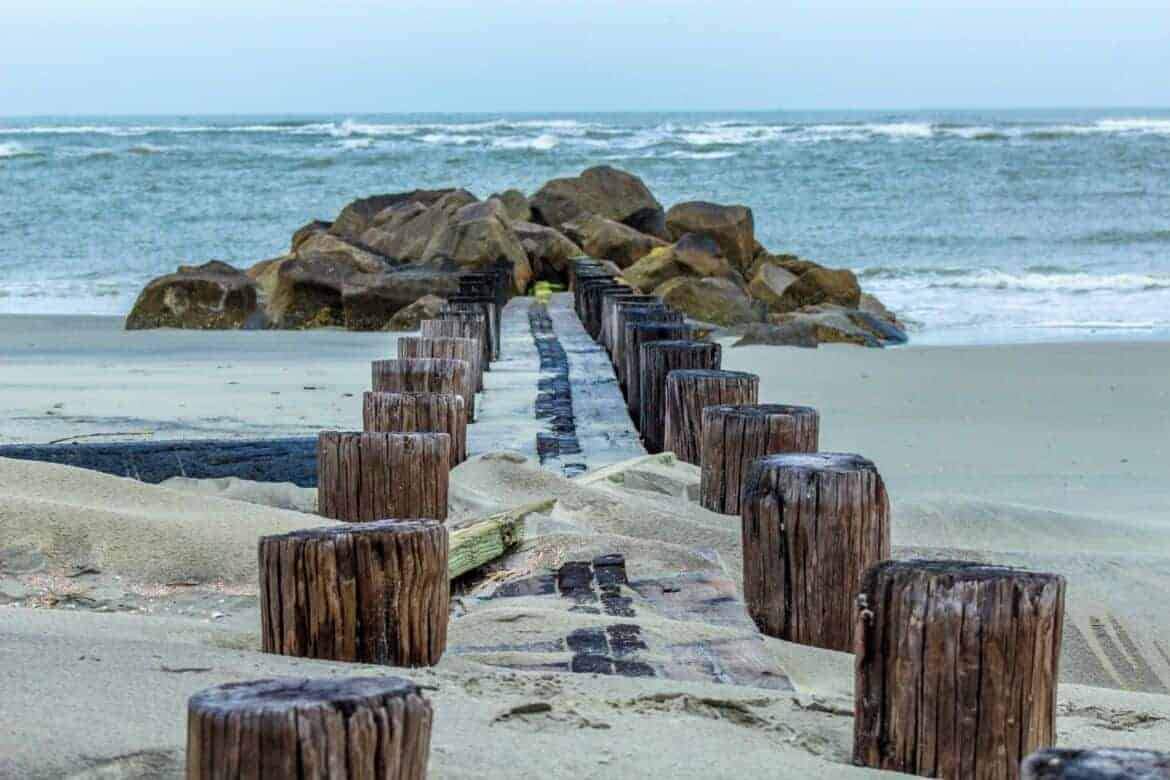 What should you see and do?
Sightseeing, there's so much to see and do in Charleston. Must dos: Battery Park views from "The Battery" include beautiful antebellum mansions, Spanish moss, Fort Sumter, Castle Pinckney, USS Yorktown, Fort Moultrie and Sullivan's Island; Old City Market (buy a handmade sweetgrass basket); Waterfront Park, take a carriage tour of the city, you'll see many of the sights and be given a history lesson throughout the relaxing, informative tour. Go shopping on River Street, King Street( famous for their antique stores also have great clothing stores) and check out the shops at Charleston Place. And when you work up an appetite and you will, swing into River Street Sweets for a candy sample and buy some of their world famous pralines to take home. One of my favorite activities is the Charleston Dinner Cruise, you're sure to see dolphins.
Where is the beach?
Be sure to make time for the beach, there are several to choose from: Folly Beach, Sullivan's Island, Isle of Palms, Kiawah (KEE-a-wah) Island and Seabrook Island. Folly Beach is the closest beach to the city and is a seven mile long barrier reef known for its lighthouse and Civil War history. Folly is also a popular destination for the surfers. Sullivan's Island is know for its family friendly laid back beach atmosphere. Isle of Palms is seven sandy miles of shore with a community known for its award winning beach. Seabrook Island is a private island with over 2,200 acres of lush forest and a pristine beach, surrounded by salt marshes, best known for its beauty and presence of wildlife. My personal favorite is Kiawah Island, it's gorgeous, peaceful and just feels like its undisturbed.
Special Events?
Charleston has lots of special events going on throughout the year from the Lowcountry Oyster Festival (one of the top 20 events in the southeast) , Southeastern Wildlife Exposition to the Spoleto Festival USA (my favorite). The upcoming festival is in the 36th season and runs from May 25-June 10, 2012. Spoleto Festival USA is internationally recognized as America's premier performing arts festival. Each spring the Spoleto Festival runs for 17 days and nights with performances by renowned artists as well as emerging performers in opera, theater, dance and chamber, symphonic, choral and jazz music in Charleston's historic theaters and outdoor space .
Just one visit and I think you'll see why Charleston, SC is my favorite city and it just might become yours too!